Dixie's Cranberry Relish
We recently had a very special visitor at our test kitchen. Dixie Winfrey, mother of PeachDish President Judith Winfrey, gave us a lesson on how to prepare her famous Cranberry Relish. This dish is a Thanksgiving classic, and many families, like the Winfrey clan, have their own version. Enjoy Dixie's recipe below- it requires few ingredients and produces outstanding results. Best of all? This recipe is manageable- as Dixie says, "It's not cooking, it's fixin'." We could not have said it better ourselves...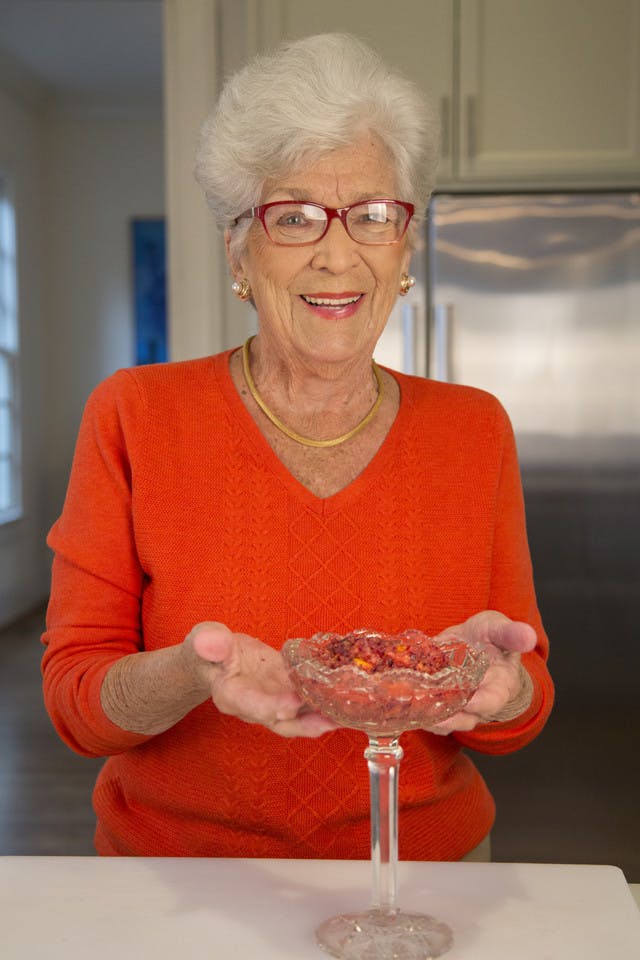 Dixie's Cranberry Relish
1 lb cranberries
2 apples
2 oranges
1 - 2 cups sugar
1) Core the apples
2) De-seed the orange
3) Throw all of the ingredients into the food processor and pulse until all is coarsely chopped and mixed evenly
4) Serve alongside turkey, dressing and biscuits for bright citrusy pop of flavor!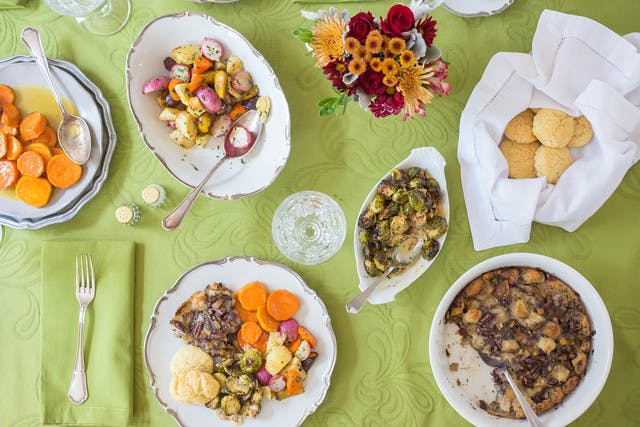 Have you seen our Thanksgiving offerings? Order through November 18th to receive all you need for a lovely homemade holiday experience!