Dixie's Cranberry Relish
We recently had a very special visitor at our test kitchen. Dixie Winfrey, mother of PeachDish President Judith Winfrey, gave us a lesson on how to prepare her famous Cranberry Relish. This dish is a Thanksgiving classic, and many families, like the Winfrey clan, have their own version. Enjoy Dixie's recipe below- it requires few ingredients and produces outstanding results. Best of all? This recipe is manageable- as Dixie says, "It's not cooking, it's fixin'." We could not have said it better ourselves...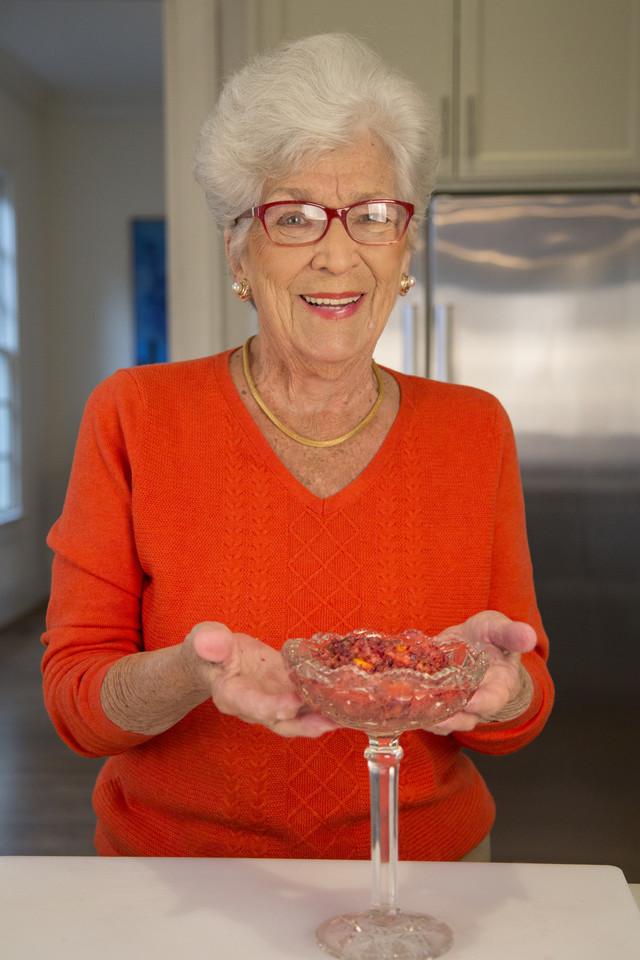 Dixie's Cranberry Relish
1lb cranberries
2 apples
2 oranges
1 - 2 cups sugar
1) core the apples
2) de-seed the orange
3) put it all in a food processor
Have you seen our Thanksgiving offerings? Order by November 21st to receive in time for the holiday!
Holiday Sides & Biscuits for 4
Holiday Sides for 4 with 8 lb Cider Cured Smoked Ham