The Benefits of Brining
Our Holiday Sides for 4 with 8 lb Brined Turkey meal kit provides everything you need for the perfect Thanksgiving dinner. This whole turkey is from Ashley Farms in North Carolina. Pre-brined in a proprietary blend from Heywood's Provisions, this pastured bird comes ready to roast!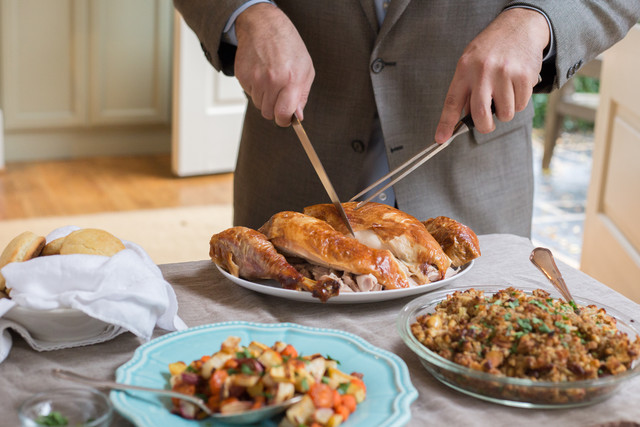 Brining is a process much like marination where flavor is added to meat through a liquid solution. Before the meat/poultry is cooked, it is soaked in the liquid for an extended amount of time. This salt solution allows the meat to better retain liquid (which makes for a juicy end product!). Salmonella cannot survive in 2% salinity or higher. The salinity of this particular brine from Heywood's is 5%, so this turkey can be cooked at low temperature for a long period of time. This makes for increased slow-roasted flavor to the meat.
Enjoy 4 sides and biscuits in addition to your turkey when you order this meal kit option. Our Thanksgiving meal kits will ship a day early so you have them in time to cook for the holiday.
Also check out these other Holiday meal kit options available:
Holiday Sides for 4 with 8 lb Cider Cured Smoked Ham
Holiday Sides & Biscuits for 4