The Benefits of Brining
To brine or not to brine? Here's why - and how - you should soak your bird this holiday season.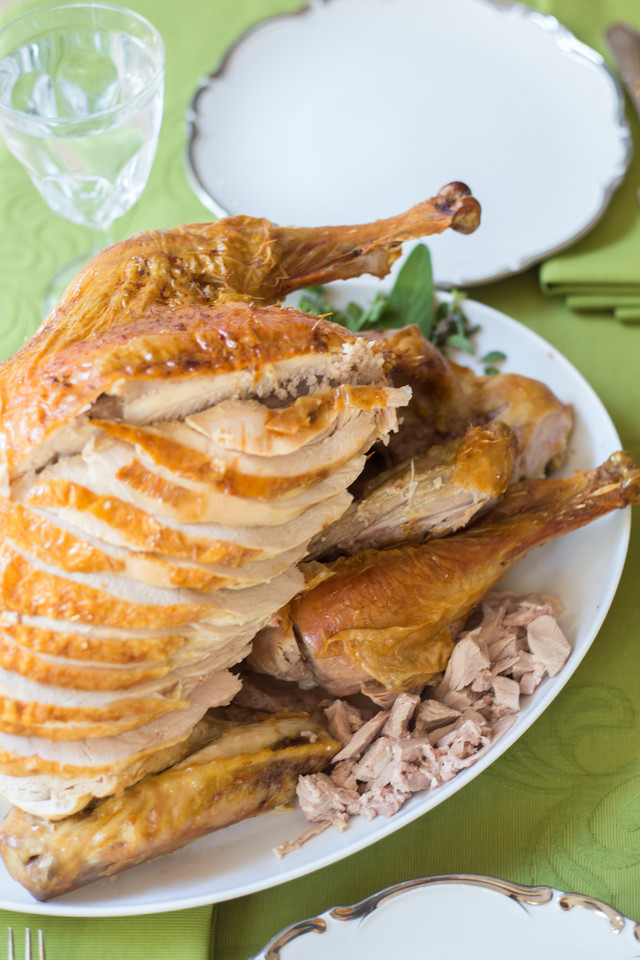 The process of brining involves soaking meat in a liquid solution comprised of water, salt, and various herbs and spices. Much like marination, brined meat is soaked in the liquid for an extended amount of time; anywhere between 30 minutes to a few days. This process allows the meat to retain moisture for a more flavorful and juicier end product, and the theorized process for this effect is debated among foodies- one side argues that the effect is due to osmosis (water diffusing from an area of high salt concentration, like the brine, to an area of low concentration, like the bird) while the other argues that the salt in the brine denatures proteins within the birds cells, and the coagulation results in water molecules becoming trapped within the distorted protein matrix. Either way, brining is a tried-and-true method to ensure your turkey is as deliciously succulent as you and your dinner guests ever imagined!
Our Turkey & Pan Gravy kit provides everything you need for a splendid star to your Thanksgiving dinner, including the brine! This whole turkey is from Organic Prairie, an independent cooperative of organic family farms committed to providing wholesome, humanely-raised organic meat to the family dinner table. Coupled with Beautiful Briny Sea's Bird Bath turkey brine, this special bird is ready to brine and roast (or forego the brine and simply roast with Bird Bath seasoning!) and fill your home with the familiar heartwarming aroma of a holiday supper.
Order your Organic Prairie Turkey and Pan Gravy through November 18th to receive in time for the holiday!
Turkey may be the star of the meal, but he can't do it alone! Couple him with our other Thanksgiving offerings!
Sorghum & Cider-Cured Smoked Ham
Apple Crisp with Vanilla Cream