Ingredient Spotlight: Red Lentils
If you've never tasted red lentils before, then you're in for a treat! Red lentils shine in our upcoming SuperFood dish, Lentil, Apple & Ginger Mulligatawny Stew (order by Sunday, March 13th at midnight EST!).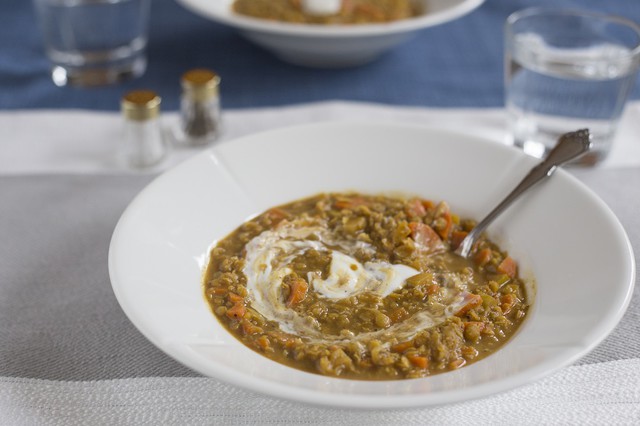 Lentils, members of the legume family, are grown in pods of one to two seeds. They are known for their high level of nutrition benefits- most notably, lentils are rich in fiber. Fiber helps lower cholesterol levels and also manage blood sugar. Lentils additionally have significant levels of seven B-vitamins and are high in protein.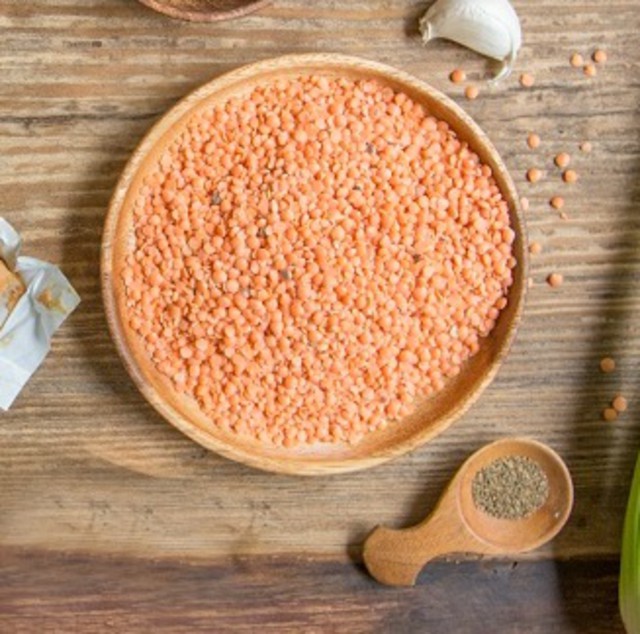 There are several different lentil varieties, but nearly all are hearty and nutty in flavor. Red lentils are the sweetest of the lentils, and they also turn mushy when cooked. This makes them the ideal option for Indian dal and soups. Red lentils actually range in color from red to orange to gold. They can be listed as channa (yellow lentils) or masoor (red lentils).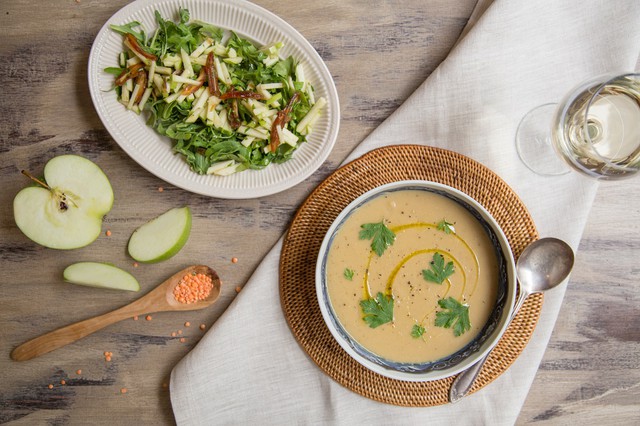 Try these other recipes to further explore the world of lentils!
Red Lentil & Celery Soup with Apple, Date & Arugula Salad
Fancy Joes with Kale Chips and Parmesan Mayo
Beef Stew with Mushrooms and Lentils
Green Lentils, Chickpeas, Cilantro and Apples with Curry Spice, Topped with Yogurt and Walnuts
Braised Golden Beets and Beluga Lentils with Caramelized Onions and Basmati Rice