Sorghum & Cider-Cured Smoked Ham: Coming Soon to Your Holiday Table!
This Thanksgiving, we have quite the selection for you to perfect your holiday feast! Our Sorghum & Cider-Cured Smoked Ham holiday meal kit option provides you with everything you need to make this mouthwatering Thanksgiving classic that is sure to be the shining star of your holiday table.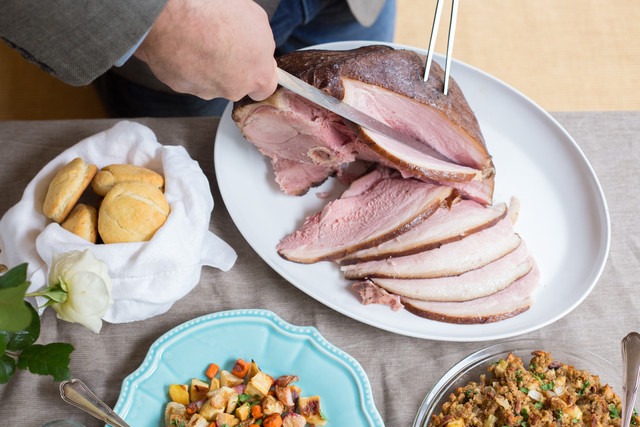 Heywood's Provisions of Marietta, Georgia, cures the pork with Muddy Pond sorghum and Mercier Orchards apple cider before smoking it over pecan wood, oak and hickory. Receiving love from all these Georgia businesses, this ham was born to shine for your heartwarming holiday supper.
Simply warm and eat, as this ham has already been smoked through! Use this extra time and effort to prepare our other offerings, like Thanksgiving Sides and Organic Prairie Turkey & Pan Gravy.