Cider Cured Smoked Ham: Coming Soon to Your Holiday Table!
This Thanksgiving we have quite the selection for you to perfect your holiday feast. Our Holiday Sides for 4 with 8 lb Cider Cured Smoked Ham meal kit option provides you a taste of all your Thanksgiving classics. The Cider Cured Smoked Ham, in particular, will be the shining star on your holiday table.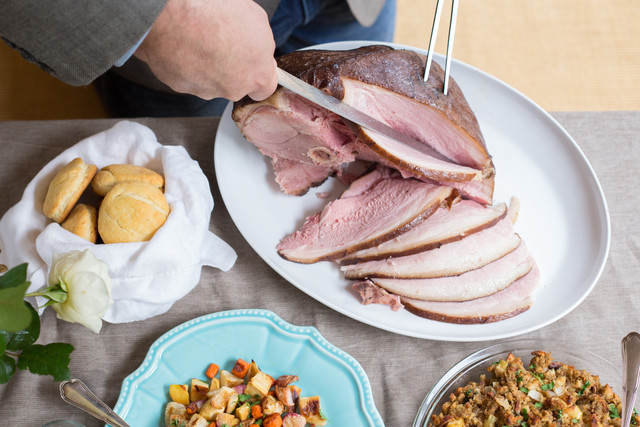 Our 8 lb Cider Cured Smoked Ham is brought to you by a combined effort of the fine folks of Riverview Farms in Ranger, GA and Heywood's Provisions in Marietta, GA. Riverview Farms grows all of the antibiotic and growth hormone-free food fed to its pigs. This makes for healthy animals and quality flavor meat. Heywood's cures and smokes the pork over pecan wood and hickory. Two more Southern producers come into play at this point: Muddy Pond Sorghum provides the sorghum for the ham while the apple cider comes from Mercier Orchards apples.
This ham has already been smoked so is ready to simply warm and eat! Our Holiday meal kits will ship a day early to arrive in time for Thanksgiving.
Also check out these other options for your Holiday meal kits:
Holiday Sides & Biscuits for 4