Ingredient Spotlight: Merkén
Merkén is a traditional Chilean spice blend that has made a comeback thanks to the work of the Slow Food Presidia. The Presidia is a branch of Slow Food International's Foundation for Biodiversity that serves to "sustain quality production at risk of extinction, protect unique regions and ecosystems, recover traditional processing methods, safeguard native breeds and local plant varieties."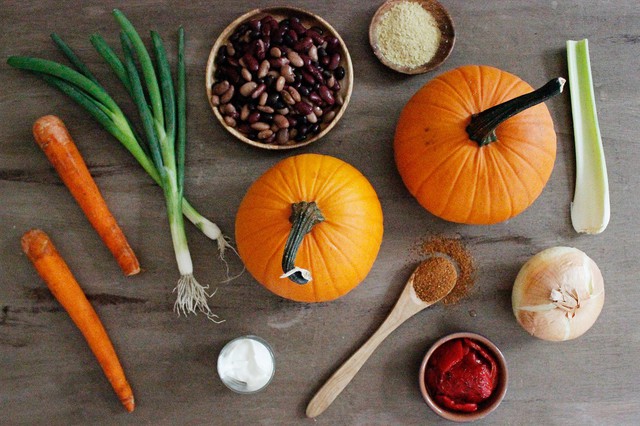 This spice blend derives its heat from the goat's horn chili. Once harvested, the pepper is dried in the sun, smoked, dried a second time and then finely ground into a powder. The ground pepper is then combined with smoked coriander seeds and sea salt to create the blend. At least 70 percent of the blend must be chili powder with no more than 20 percent as salt.
Merkén enhances soups and stews, or it can be used to spice up omelets, potatoes, meats and more. Our Halloween Three Bean Chili will cause you to howl with delight at the flavorful heat contributed by this ancient spice blend.
Craving more Halloween recipes? Try these hauntingly tasty dishes with a bewitching spin:
Tostadas with Chicken, Sweet Potatoes & Black Beans
Beef & Eggplant Stir-fry with Black Rice
Sweet Potato & Chard Risotto with Parmesan, Rosemary & Nutmeg