PeachDish Launches Recycling Program
Atlanta, GA- PeachDish, the beloved national mealkit business based in Atlanta, GA, has launched a recycling program in an effort to make the meal kit experience more environmentally responsible. While PeachDish has always sourced ingredients grown using sustainable practices, their environmental standards now extend beyond the ingredients themselves by giving customers the option to opt in to a recycling program each week. This program is the first of its kind in the meal kit subscription industry, and PeachDish hopes that others will follow suit to make meal kits more sustainable nation-wide.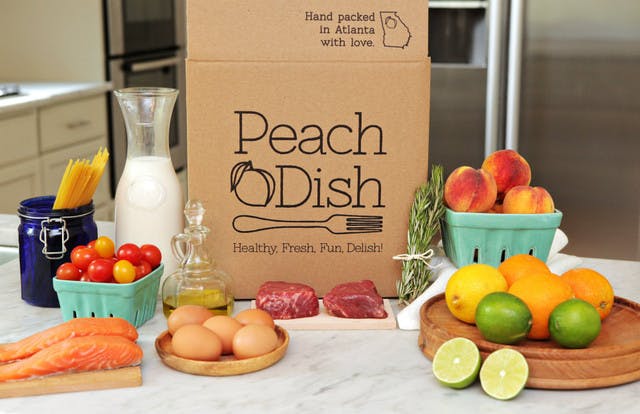 Effective September 1, 2015, PeachDish is offering customers the opportunity to purchase a return shipping label so they can easily return their packaging to the PeachDish facility to be recycled in the most energy efficient way. For a small fee, customers will receive the return label, which they simply place on their re-sealed box (liner and all) and leave it on their doorstep for the US Postal Service to pick up.
On the need for a recycling program, PeachDish President Judith Winfrey says, "we try to bring a high level of thoughtfulness and intention to every aspect of our business. This would certainly include the packaging and waste. We've already proven that we cut down of food waste. And since day one, we have been focused on minimizing the environmental impact of our business by using as much recycled, recyclable and biodegradable packaging as possible. Our recycling program is a continuation of this effort to respect the planet. We have researched and developed relationships with a number of specialized recyclers and are happy to handle the processing of packaging for our members and guests." Often recognized among meal kits for its excellent customer service, the idea for this program was inspired by feedback from environmentally conscious customers who loved the ease of cooking and minimal food waste offered by PeachDish, but wanted a better solution for the packaging. While PeachDish has been a longtime advocate for finding creative ways to reuse their packaging, this new program certainly provides a solution for the elements that cannot be reused.