Nashville Hot Chicken
Our guest chef, Erika Council, brings us a real treat with her Paprika Chicken Quesadillas with Sweet Corn Stir-fry recipe. Equally as exciting is the inspiration behind this chicken with a kick.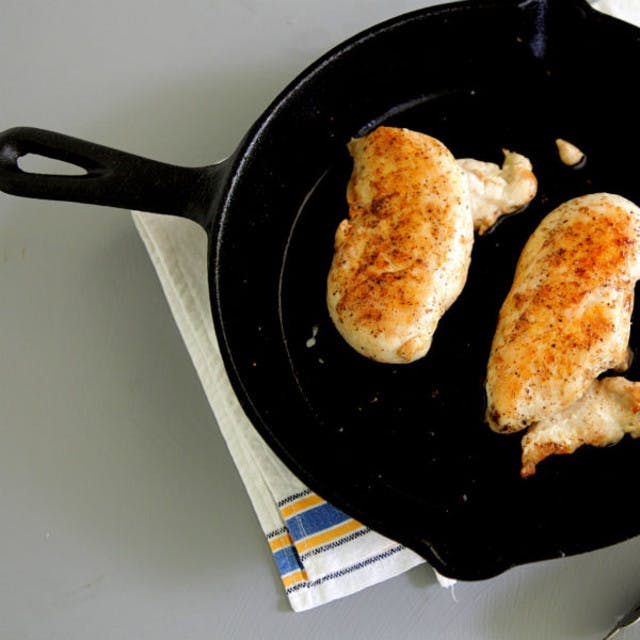 In North Nashville, Prince's Hot Chicken Shack has been serving up its special "hot chicken" since 1936. Started by Thornton J. Prince, III, the grandfather of current owner Andre Prince-Jeffries, this family recipe has a rather interesting beginning. Andre states that Thornton's "lady-friend" was attempting to punish him for staying out too late by serving him his favorite fried chicken- with an unanticipated bonus. Thornton ended up taking the heat (no pun intended) and decided he was crazy for this new recipe. And from there, a legacy was born. See the full story here.
Chef Council's Paprika Chicken, though spicy, does not provide quite the same intoxicating heat as does Prince's. Nonetheless, this dish uses the combination of red pepper flakes and paprika to create a flavorful heat. Even better? These two spices provide added nutrition to the meal. Red pepper flakes are high in carotenoid antioxidants and may also boost metabolism and decrease hunger. Paprika- the powder of capsicum peppers- is also chock full of carotenoids. In fact, over 100% of the daily intake requirement for Vitamin A can be found in just 1 tablespoon of paprika. This spice is also rich in vitamin E and iron.
So, tell us, do you think you can take the heat?