Ingredient Spotlight: Summer Squash
Squash seeds from over 10,000 years ago have been found in caves in Mexico. Lewis and Clark recorded notes about summer squash in their journals of the early 1800s. Native Americans consider squash to be one of the "three sisters." All of that being said, we know there is something special to these veggies...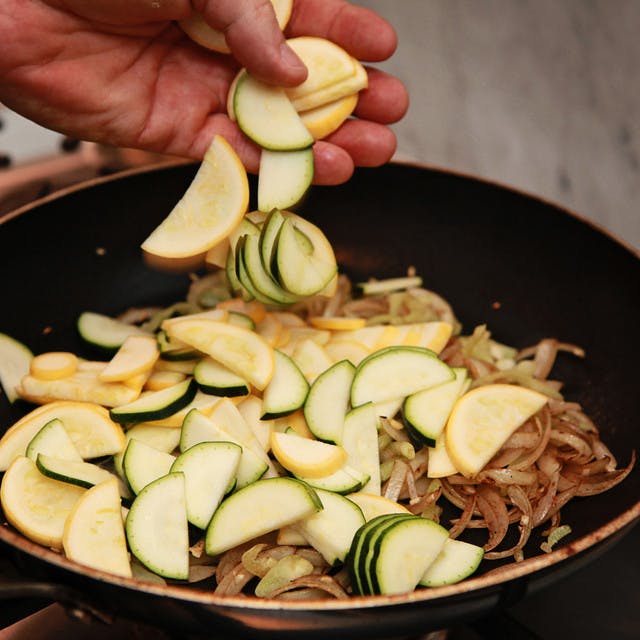 "Summer squash" is the title given to a number of squash varieties including zucchini, yellow crookneck, and pattypan. These squash have their peak season between April to September. Summer squash is delicious eaten raw (also its most nutritious form) like in our Grass-Fed Cheeseburgers with Caramelized Onions & Squash Salad, but it can be worked into dishes in a number of ways, as well. Try it sauteed as in our Casarecce Pasta with Summer Squash, Sweet Peppers & Basil-Almond Pesto or enjoy its sweetness in our Summer Squash, Basil & Corn Risotto. Stuffing summer squash is another preparation option and our Stuffed Summer Squash with Fresh Tomato Sauce really hits the mark here. And don't forget our classic Chicken Fundida with Guero Chilies & Squash.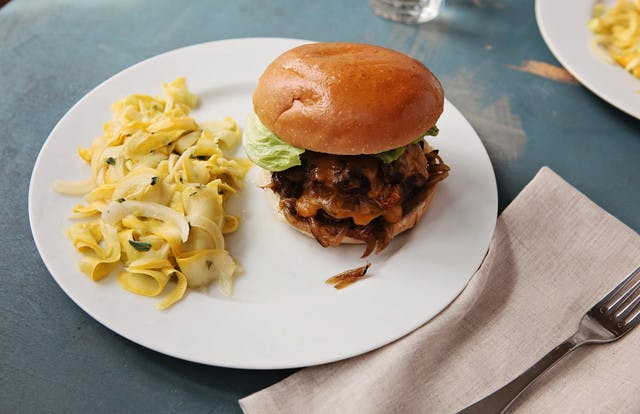 One perk of summer squash is that all of its parts are edible! Squash blossoms are a delicacy when stuffed with soft cheese like ricotta and then pan-fried. The skin of most summer squash varieties is rich in nutrients and provides a high dose of antioxidant carotenoids. Important to note, however, is that steaming summer squash rather than boiling it is a much better way to preserve the nutrients in its skin. Coming in low in calories, summer squash is an excellent, healthful addition to any dish or a nutritious option eaten on its very own. Summer squash can be on the fragile side, so be sure to take care not to puncture or bruise its soft skin.
What's your favorite way to prepare summer squash?