Ingredient Spotlight: Curly Endive
Our White Bean & Mushroom Soup with Curly Endive features a slightly bitter green excellent for contributing flavor and texture to a dish. Curly endive is a member of the chicory family and is often referred to as "frisée."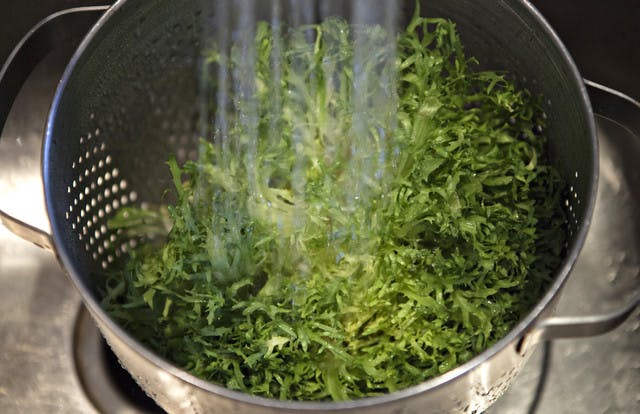 Chicory has been used for centuries and can even be found in the writings of Virgil, Ovid and Pliny. Wild chicory was traditionally used by Egyptians, Greeks and Arabians for medicinal purposes. It is best known for cleansing the digestive system and serving as a mild diuretic. Chicory leaves can even be steamed and then placed on swollen joints to ease discomfort. Ground chicory root is blended with coffee as a popular New Orleans classic.
Beyond its good flavor, curly endive has a beneficial nutritional content worth noting. It is high in Vitamins K & A and also contains a significant amount of Vitamin C. The darker green leaves are higher in vitamins and minerals than the lighter, and fiber content is strong throughout.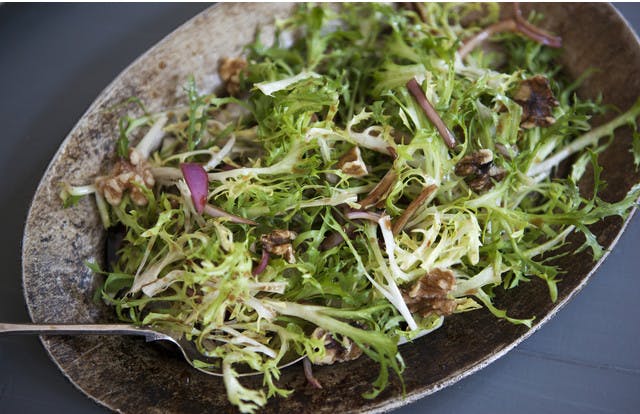 The chicory family also includes Belgian endive, escarole and radicchio*. Curly endive is often mixed with these or other greens in a salad, but its flavor also pairs well with citrus and strong cheeses. The French-created "mesclun" mix combines complementing varieties of greens for the ideal flavor profile. Curly endive, or any of its chicory-family cousins tyipcally fill the "bitter/tart" role in this mixture**.
*Check out this video on how to easily shred radicchio, a cousin to curly endive.
**The three other flavor profiles of a mesclun mix include "peppery/spicy," "mild," and "piquant."