Weekly Wine Pairings
Each week, Wine Specialist Sarah Pierre brings you suggestions to complement your PeachDish meals. Sarah is one of the owners at 3 Parks Wine Shop in Glenwood Park, Atlanta. She paired up with the team of The Shed at Glenwood and The Pig and The Pearl and opened 3 Parks in 2013. Prior to opening the store, she spent most of her career working and managing notable restaurants in Atlanta and New York City. Sarah selects all of the wines that are offered at 3 Parks Wine Shop and also assists in pairing wines for local events and dinners throughout Atlanta.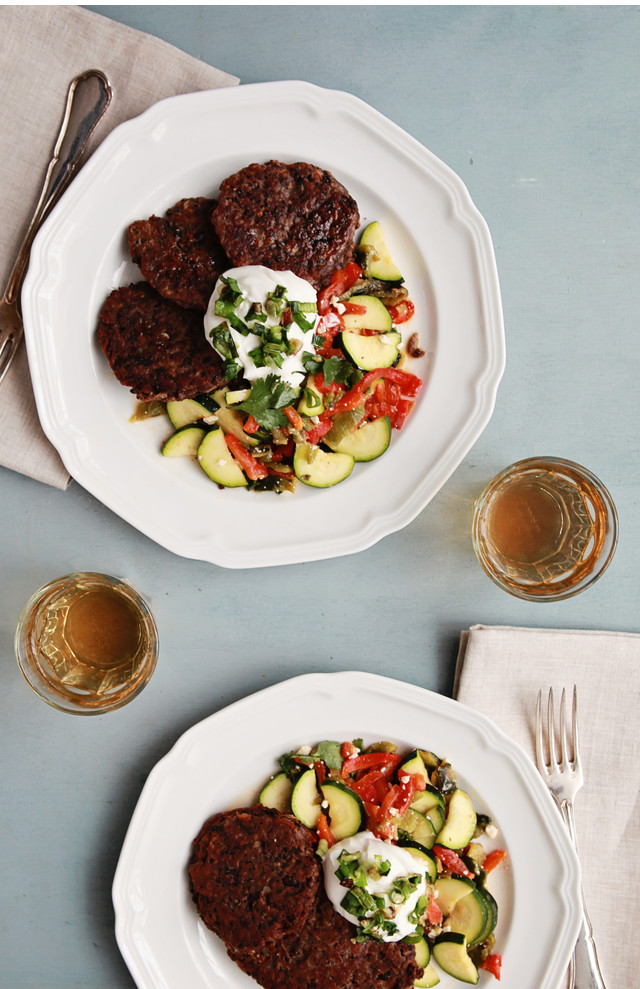 Black Bean Cakes with Zucchini, Roasted Pepper and Cotija Cheese Salad
Cabernet Franc - Cab Franc pairs really well with savory, herbal dishes. It has smooth tannins and a subtle hint of herbaceousness. This is the perfect wine for this Latin inspired dish especially since roasted peppers are involved. Suggestion: Pierre Brenton Cuvee Trinch! Cabernet Franc, Loire, France
Viognier - This southwestern dish could use an aromatic white that is tropical and off-dry. Suggestion: Anne Pichon Viognier, Rhone, France
Fish Tacos with Corn Salsa & Cilantro Rice
Garnacha - This perfect summer dish calls for a perfect summer wine. This is a light dish, so you don't want to pair a wine that will overpower it or contrast the flavors. Go with a refreshing, fruit forward, easy drinking Garnacha. Put a bit of a chill on your bottle and dine al fresco.
Txakoli - This effervescent Spanish white wine is perfect for fish tacos! The wine has notes of lime and salinity. It's a great pairing. Suggestion: Ameztoi Getariako Txakolina, Spain
Curry Beef & Eggplant with Sultana Couscous
Dolcetto - This wine is extremely versatile for so many reasons. It's a light red with just the right amount of acid, and it's not very dry.
Pinot Gris - Depending on the Pinot Gris that you select, some may have a touch of sweetness that works really well with curry dishes. However, this particular dish has very little heat, so you don't need an off-dry white. Look for a Pinot Gris from New Zealand. I think the sultanas will be thrilled as well. Suggestion: Ned Pinot Gris, Marlborough, New Zealand
Zucchini & Mushroom Penne with Lemon Cream Sauce
Chianti - Pairing red wine and lemon sauces gets tricky. If you do it, however, try a Chianti.
Albariño - With the addition of lemon to the already tangy cream sauce, you can pair this one with a zingy wine. Albarinõ will mirror the acidity in the dish and add an additional lemon component. Suggestion: Alvaro Cereceda Albariño, Rias Baixas, Spain