Supplier Spotlight: One Screw Loose
One Screw Loose is a family-owned and operated business based in Atlanta. This blossoming company's purpose is to "create and supply the world with the best specialty jellies and condiments it didn't know it had." Boy, are they on to something...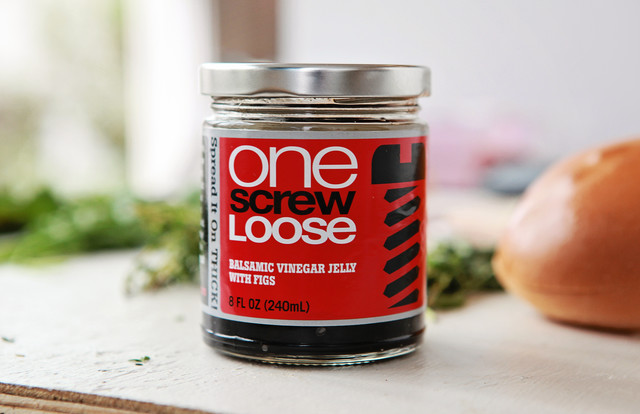 Sourcing local Southern fruits such as figs, blueberries and muscadines, One Screw Loose has hit the nail on the head (pun intended) when it comes to utilizing the best ingredients around. They grow much of their own produce or pick it from the fields of friends and family. This family learned the process of canning from their own mothers and grandmothers.
We love to feature One Screw Loose products in our recipes. Our Fig, Blue Cheese & Curly Endive Pizza features their Balsamic Fig Jam as the sauce base to match up with tangy blue cheese. Our Turkey Burgers with Fig-Balsamic Preserves & Parmesan Herbed Potatoes reach new heights with a touch of this rich, complex spread.
Other jams and jellies that make up this company's product line include Balsamic Vidalia (made with the oh-so-Southern onion after which a Georgia city is named), Brew-ha-habanero (featuring habaneros and none other than a hoppy IPA), and Jacked Up (combining Tennessee whiskey with Georgia peaches and pecans). Jellies made from some of the best ingredients the South has to offer? Sign us up.