Wine Pairings for the Week of October 3rd, 2016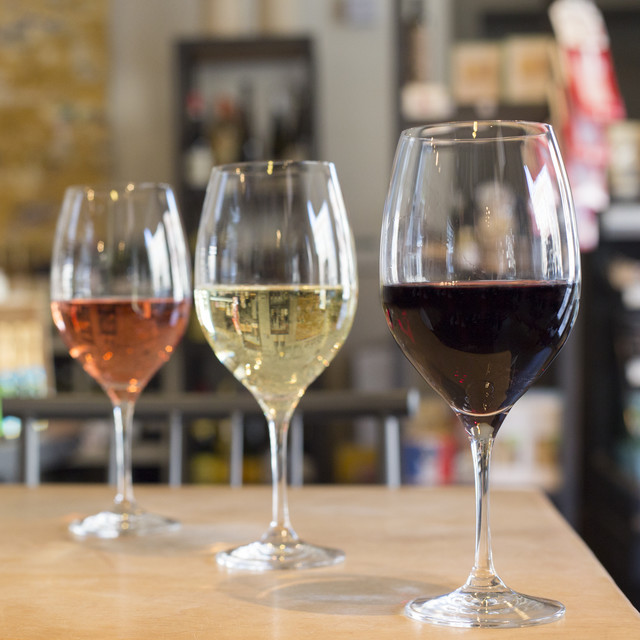 Each week, Wine Specialist Sarah Pierre brings you suggestions to complement your PeachDish meals. Sarah is one of the owners at 3 Parks Wine Shop in Glenwood Park, Atlanta. She paired up with the team of The Shed at Glenwood and The Pig and The Pearl and opened 3 Parks in 2013. Prior to opening the store, she spent most of her career working and managing notable restaurants in Atlanta and New York City. Sarah selects all of the wines that are offered at 3 Parks Wine Shop and also assists in pairing wines for local events and dinners throughout Atlanta.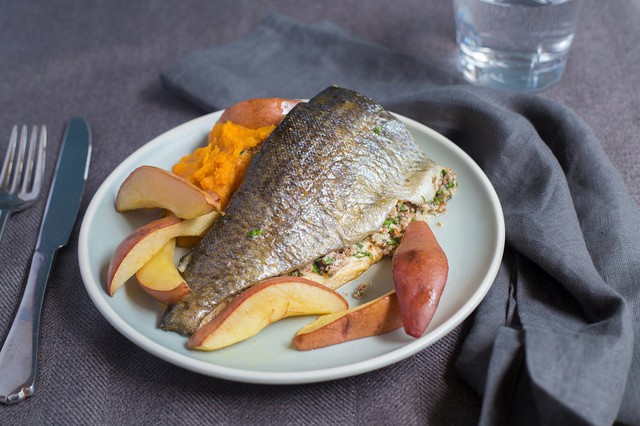 Pecan-Stuffed Trout with Roasted Pears & Mashed Sweet Potatoes
New Zealand Sauvignon Blanc - A true southern fall dish packed with big flavor will need a wine to hold up to its complexity. The high acidity will cut through the richness of the sweet potatoes and roasted pears. Suggestion: Henri Bourgeois Petit Clos Sauvignon Blanc, Marlborough, New Zealand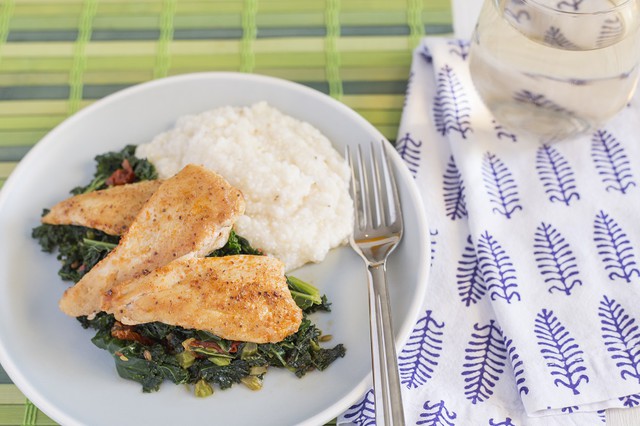 Chicken with Garlicky Kale & Grits
Beaujolais - Gamay is such a versatile wine. It can be uncomplicated or complex, tannic and age-worthy. Pair a light and fruit forward gamay for the acidic elements in this dish. Suggestion: Stephane Aviron Cru Fleurie, Beaujolais, France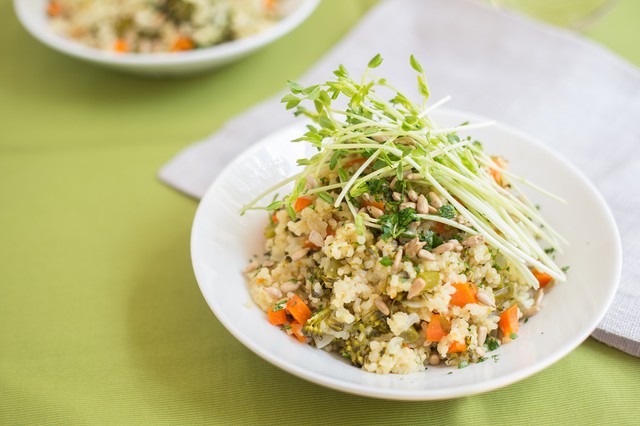 Rice Grits with Pea Greens, Sunflower Seeds & Feta Cheese
California Sauvignon Blanc - The rice grits will give body to this dish so it will need a medium body wine to match. A Sauvignon Blanc will do just that. This wine has nice fruit with a smooth texture to bring a nice balance to the dish. Sauvignon Blanc and feta cheese also pair really well together. Suggestions: Rock Wall Sauvignon Blanc, Lake County, California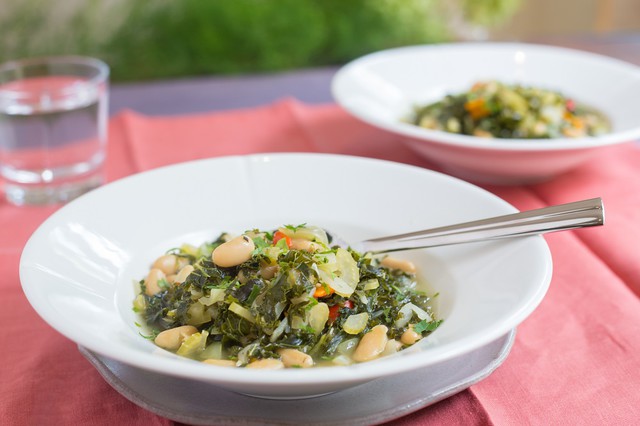 White Bean Stew with Lacinato Kale & Sweet Peppers
Italian White - A zesty Italian white wine like Fiano will tie the kale and tomatoes together in the dish. Even though the acidity in the tomatoes will soften when cooked, it will still pair wonderfully with this richly textured, food friendly white wine. Suggestion: Vigneti Del Vulture Pipoli Greco-Fiano, Italy,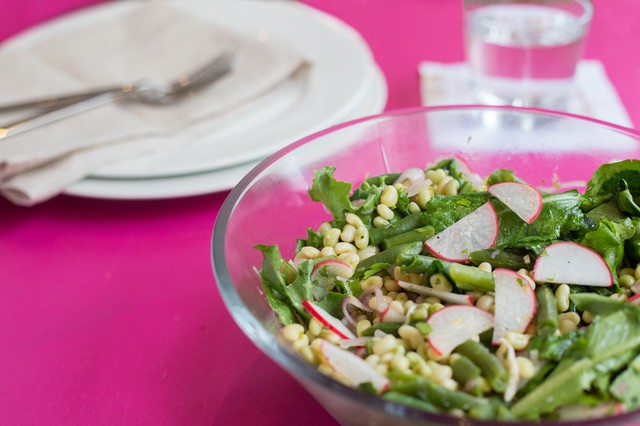 Snap Bean & Field Pea Salad with Boquerones
Albarino - An unusually light wine with high acidity is a perfect pairing for this unique dish. Grown in Rias Baixas, Albarino, will match the brininess of boquerones - just think about its proximity to the sea. Suggestions: Pazo de Senorans Albarino, Rias Baixas, Spain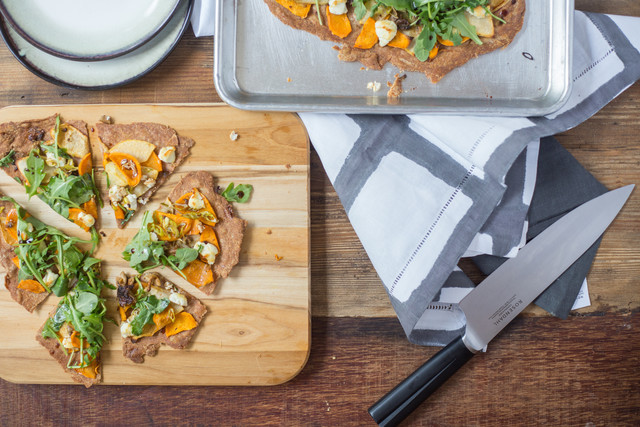 SuperFood Flatbread with Sweet Potatoes, Mushrooms, Goat Cheese & Balsamic Drizzle
Pinot Noir - Savory, earthy vegetables like mushrooms and arugula will pair well with Pinot Noir as well as the sweet potatoes matching the fruit forward flavor profile of the red. Suggestions: Love Block Pinot Noir, Central Otago, New Zealand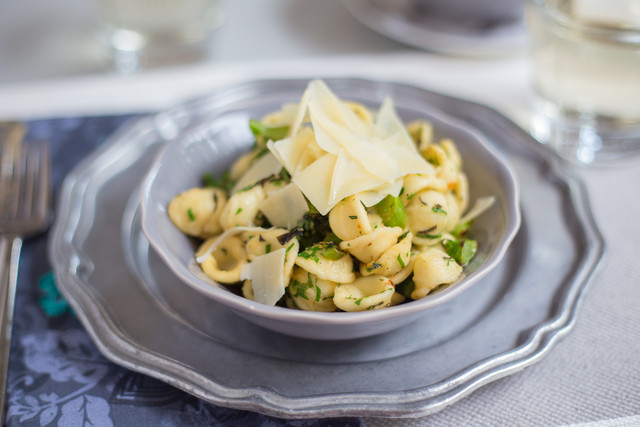 Orecchiette with Broccolini, Garlic & Crushed Red Pepper
Pinot Grigio - A simple classic Italian dish deserves to be paired with is regional match. A young, lively glass of Pinot Grigio! Suggestion: Scarpetta Pinot Grigio, Friuli, Italy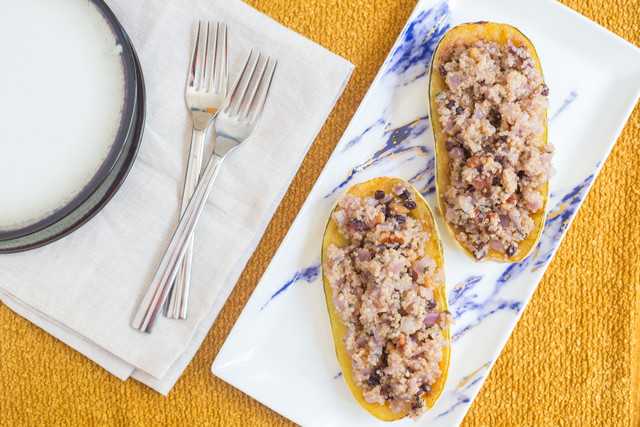 Roasted Delicata Squash Stuffed with Quinoa, Currants & Sage
Primitivo - The Italian Zinfandel! Generally speaking, the Zinfandels from Italy tend to be a touch lighter than the American Californian Zinfandel. Primitivos are typically grown in southern Italy near the heel of the boot. The wines are jammy, plummy, spicy, and rustic. Such a fun wine for this stuffed squash that also brings out the currant flavors! Suggestion: Castello Monaci Pilùna Primitivo, Salento, Italy
Chenin Blanc - Loire Valley Chenin comes in a number of styles ranging from bone dry to off dry and even sweet. You'll be fine with grabbing a dry or off dry bottle of Chenin Blanc for this dish. This acidic, crisp white wine from France will be perfect for the nutty, sweet stuffing. Suggestion: Remy Pannier Vouvray, Loire France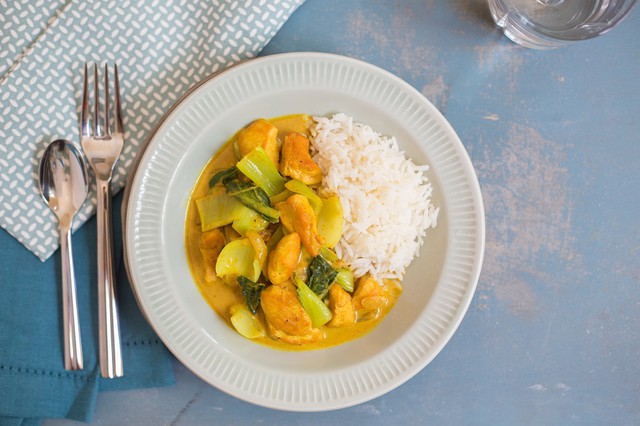 Curried Chicken Breast with Bok Choy & Jasmine Rice
Merlot - Ideally with curry dishes, whether spicy or mild, if you're going to choose a red wine to pair with your meal it needs to be a softer, fruit-driven red. You want to avoid dry/tannic wines, or wines that have too much oak presence. Try a fruit-forward, easy drinking Chilean Merlot. Suggestion: Vina Ventisquero Reserva Merlot, Maipo Valley, Chile
Chardonnay - Surprisingly, Chardonnay pairs really well with curry - especially mild curries such as this one. Stay clear of the oaked Chardonnays - primarily from California. Suggestion: Tabali Chardonnay Reserva Especial, Limari Valley, Chile.