Beer Pairings for the Week of October 3rd, 2016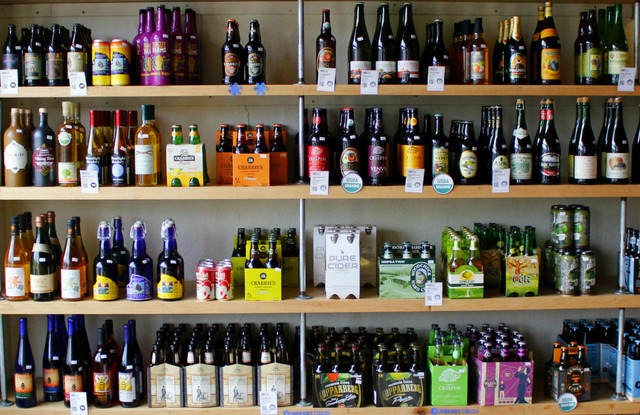 Looking for the perfect brew to go along with your PeachDish meals? We've got you covered. We've partnered with the owners of BeerGirl, a local Atlanta shop, to help you select the perfect beverage. BeerGirl's passionate owners, Alexia Ryan and Erik Lewis opened their shop with the dream of connecting the people of their community with delicious craft beer from the South and beyond. Here are this week's suggested pairings: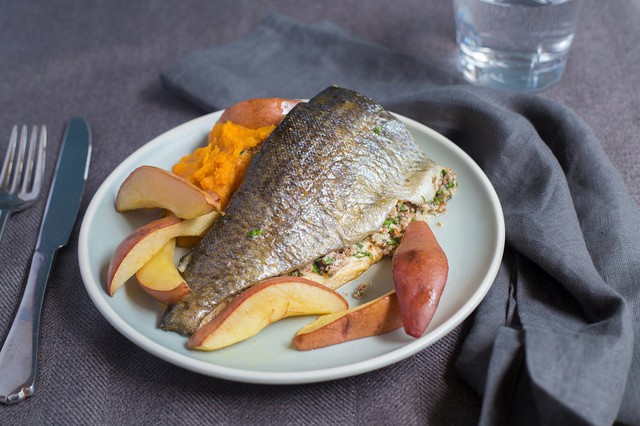 Pecan-Stuffed Trout with Roasted Pears & Mashed Sweet Potatoes
Oktoberfest season has arrived in full force. Yes, Oktoberfest begins in September and ends in October. We just do it wrong…which means we are in the season of darker lagers! This dish of pecan stuffed trout deserves a beer with a nutty flavor and, for fun, lets add rye that will give it a pumpernickel quality.
Suggestion: Great Divide Hoss, Denver, Colorado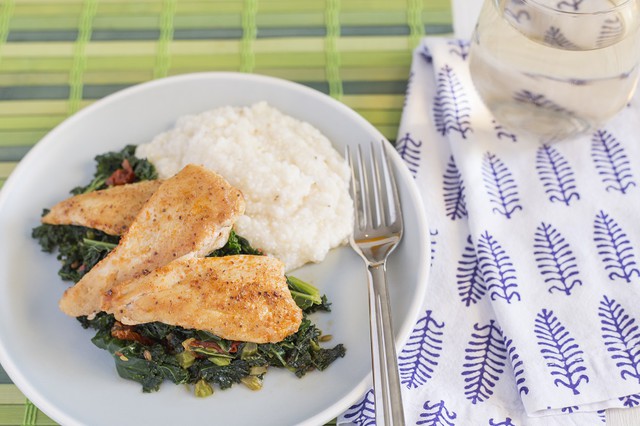 Chicken with Garlicky Kale & Grits
Why exactly are pale ales considered pale? Typical British ales were described as bitters or milds. The chief difference was in the number of hops added to the beer. A modern pale ale would be considered a bitter brewed with lighter malts. Compare a traditional British style bitter to a pale ale and you will see the remarkable color differences. The bitter would appear much browner in color. For this dish, a hoppy pale ale will really enhance the garlic flavor.
Suggestion: Wicked Weed Napoleon Complex, Asheville, North Carolina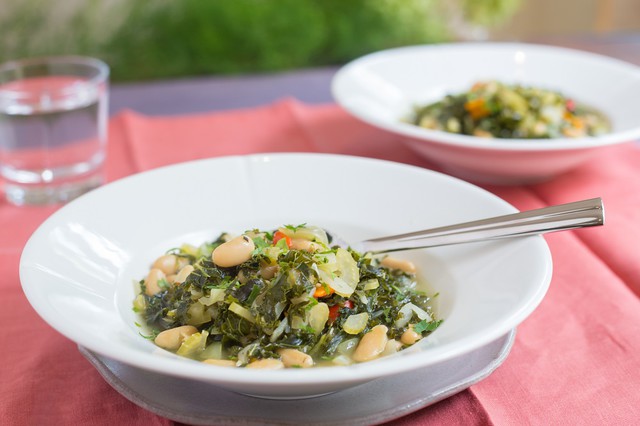 White Bean Stew with Lacinato Kale & Sweet Peppers
Kölsch is one of our favorite beer styles because it tastes like beer. It's brewed as an ale then finished as a lager. A Kölsch will please the most serious beer lover, while not intimidating someone new to beer. This stew of kale, beans, and peppers needs a Kölsch to serve as a backdrop.
Georgia Local Recommendation: Eventide Kölsch, Atlanta, Georgia Suggestion: Freigeist Ottekolong Kölsch, Stoiberg, Germany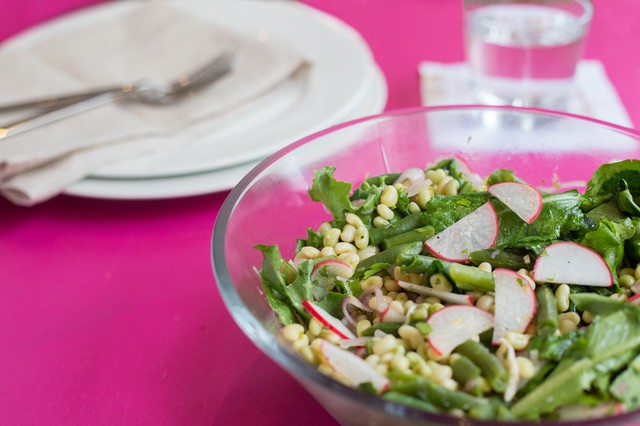 Snap Bean & Field Pea Salad with Boquerones
Pairing beer and fish can be tricky—however, much like you avoid red wines which can overwhelm more delicate fish flavor, you want to pair lighter styles of beer with this dish. Lagers are the go-to beer for fish. Their flavors are more delicate and crisp and pair nicely with fish flavors. For this dish of Spanish anchovies and field peas, we suggest a refreshing lager.
Georgia Local Recommendation: Arches Unseasonal Lager, Hapeville, Georgia Suggestion: Cigar City Tampa Style Lager, Tampa, Florida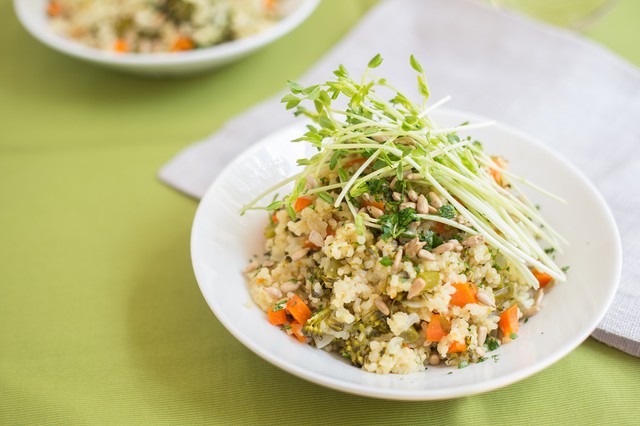 Rice Grits with Pea Greens, Sunflower Seeds & Feta Cheese
Rye is one of the traditional ingredients that Reinheitsgebot tried to protect. Why protect Rye? Long story short, brewers and bakers were competing for the same grains, which drove up the cost of bread. To level the playing field, the purity law was enacted to put restrictions on the production of the more cash lucrative beer. For this dish of bold feta, we suggest a rye pale ale that will add a slightly sour dimension to the meal.
Suggestion: Westbrook One Claw Rye Pale Ale, Mount Pleasant, South Carolina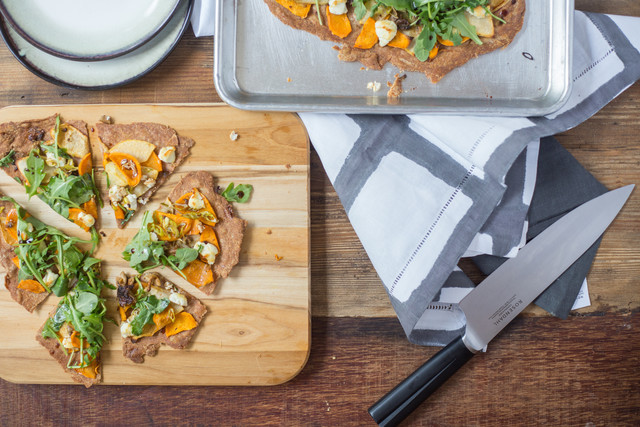 SuperFood Flatbread with Sweet Potatoes, Mushrooms, Goat Cheese & Balsamic Drizzle
Delight or disgust are the two reactions to expect when you give someone their first sour beer. You can learn to love sour beer, but it is a style that's as polarizing as the IPA. For this dish featuring only four ingredients, we will choose a sour beer that complements the balsamic drizzle, bringing its own sweet and sour tang.
Suggestion: Vichtenaar Flemish Ale, Vichte, Belgium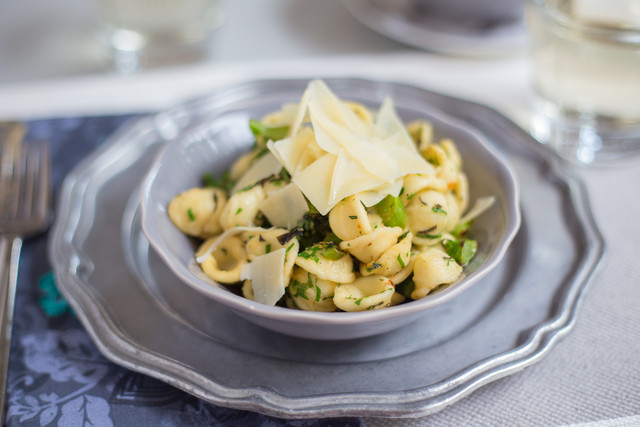 Orecchiette with Broccolini, Garlic & Crushed Red Pepper
Pepper is a common flavor in a beer. Pepper flavors can come from peppery Belgian yeast or from chilis added directly to beer. We tend to favor beers that are not exclusively about adding heat, but are more about adding a pepper dimension to a beer. For this dish of pasta, garlic, and red pepper, we suggest a chocolate stout that brings a mole-like quality as a complement.
Suggestion: Green Flash Dia De Los Serranos, San Diego, California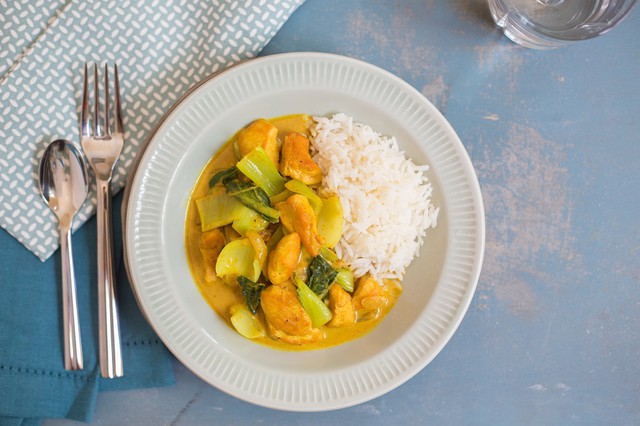 Curried Chicken Breast with Bok Choy & Jasmine Rice
Because of the craft beer industry's penchant for experimentation, we now have beers with virtually every spice profile available in the market. So, when looking to pair a dish with some regional flavor profiles, why not try a beer with the same or similar regional flavor profiles? Try something like a witbier with lemongrass and ginger that will enhance those complex curry spices.
Georgia Local Recommendation: Second Self Thai Wheat, Atlanta, Georgia Suggestion: Westbrook White Thai, Mount Pleasant, South Carolina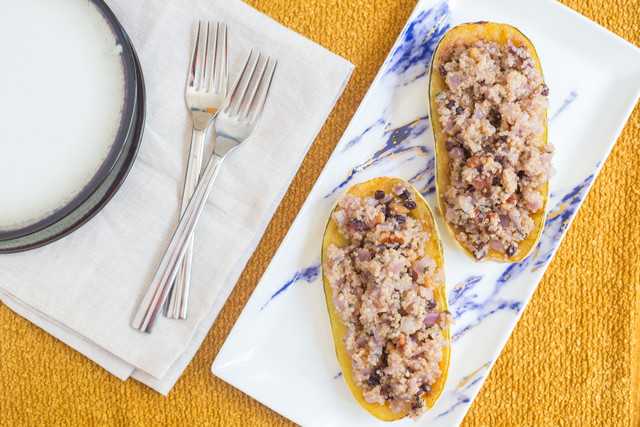 Roasted Delicata Squash Stuffed with Quinoa, Currants & Sage
Roasting vegetable brings out a sweetness and depth of character that other cooking methods can never approach. Belgian strong ales bring fruity aromas and spicy flavor along with the extra carbonation from bottle conditioning. This beer style will play well with the sweetness from roasting while adding just a little punch of spice.
Suggestion: Duvel, Breendonk-Puurs, Belgium