4 ways to Spice Up Your Salsa Routine
With the world's vast spectrum of fruits and vegetables and splendid array of spices and herbs, the flavor possibilities are endless and life's too short to eat the same old salsa every time the craving for a zesty dip hits. Not that there's anything wrong with the classic bowl of pico de gallo, but if that standard mix of tomatoes, onion, lime juice and cilantro leaves you and your tortilla chips wanting more, it's time to shake it up!
Without further ado, here's 4 ways to wake up your tired salsa routine: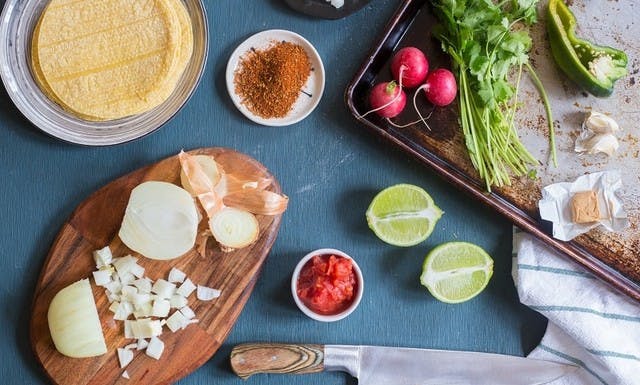 Put the Tomatoes Away
Give other fruits and vegetables a chance at salsa greatness. Want sweetness? Berries, kiwi, peaches, and mango are ready to shine. How about something cool and refreshing? Dice up some fresh watermelon, cantaloupe and cucumber for a pleasant compliment to the saltiness of a crisp tortilla chip. Eggplant, pumpkin, and hard squashes can also transform into a salsa with ease if you're craving a more autumnal dip.
Get Roasted
If you thought salsa is only the sum of its raw parts, boy do I have news for you! Roasting imparts a robust caramelized flavor to peppers, tomatoes, and garlic. Break out the grill to char some sweet pineapple or fresh corn, and prepare to have your mind and tastebuds blown away.
Bean There, Done That
Pump of the protein in your salsa by adding beans! Whether you drain and rinse the canned varieties or soak and cook 'em yourself, beans add some heartiness to your snack. Garbanzos, black beans, red beans, lentils, edamame and field peas are all winners in the salsa books… research Texas caviar if you're unconvinced!
I Dream of Creamy
Mashed avocado, plain yogurt, mayonnaise and cheese all have one thing in common: they're creamy agents that can take your salsa to euphoric heights. These ingredients add decadence to an already sensational snack, and the silkiness contrasts brilliantly to the crunch of a tortilla chip. There's a reason why the guacamole is extra, and we all know it's not the lime juice or cilantro!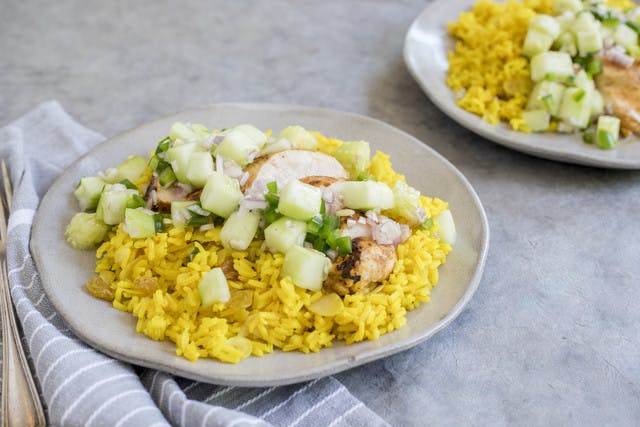 Feeling inspired? Bust a move with some of our favorite salsa-fied recipes:
LATIN-SPICED CHICKEN, FRESH CUCUMBER-JALAPEÑO SALSA & YELLOW RICE
CHORIZO SEITAN PUPUSAS WITH RADISH, CARROT & ARTICHOKE SALSA
SANDRA GUTIERREZ'S POTATO & CHORIZO SOPES WITH TOMATILLO SALSA