A Closer Look: PeachDish Postcards
Peaches may be out of season, but we're still not over our favorite juicy stone fruit! We love sending unexpected surprises in our PeachDish boxes, and this week our guests will find postcards flaunting elegant peaches as designed by incredible artists around the country.
Why? Here at PeachDish, we strive to connect people with food through good food experiences, and while we recognize that these experiences happen primarily in the kitchen, we challenged ourselves to stretch that connection across new and unexpected mediums. These postcards offer a brilliant way to showcase foods and tradition while also shining a light onto remarkable artists around the nation, and we encourage you to share these special postcards with friends and strangers to spread the love and the good food movement.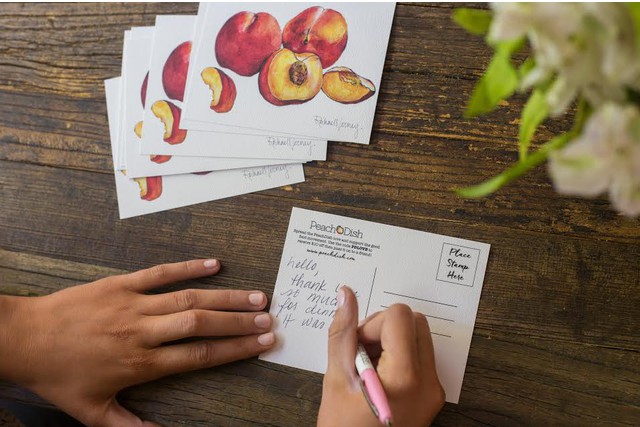 Be on the lookout for new colorful postcards in your upcoming boxes; we can't wait to share these beautiful postcards with you!