Beer Pairings for the Week of October 10th, 2016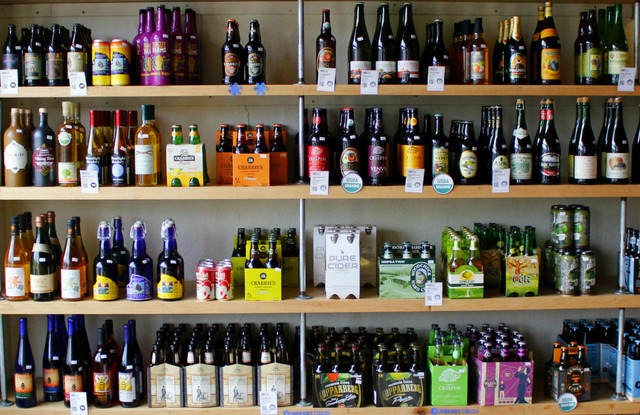 Looking for the perfect brew to go along with your PeachDish meals? We've got you covered. We've partnered with the owners of BeerGirl, a local Atlanta shop, to help you select the perfect beverage. BeerGirl's passionate owners, Alexia Ryan and Erik Lewis opened their shop with the dream of connecting the people of their community with delicious craft beer from the South and beyond. Here are this week's suggested pairings: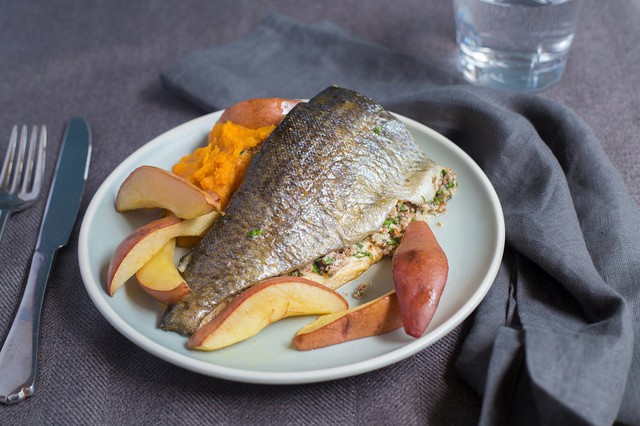 Pecan-Stuffed Trout with Roasted Pears & Mashed Sweet Potatoes
Oktoberfest season has arrived in full force. Yes, Oktoberfest begins in September and ends in October. We just do it wrong…which means we are in the season of darker lagers! This dish of pecan stuffed trout deserves a beer with a nutty flavor and, for fun, lets add rye that will give it a pumpernickel quality.
Suggestion: Great Divide Hoss, Denver, Colorado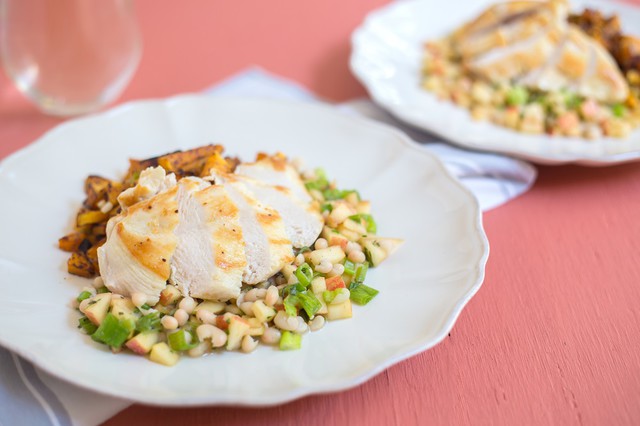 Chicken Breast over Butternut Squash with White Bean & Apple Salsa
Cider, often dismissed as the gluten-free alternative to beer, has a long storied history in the United States. It's probably the first alcoholic beverage made by the early settlers because they lacked a few of the ingredients needed to brew beer. For this dish, we want to highlight the apple tartness with a dry cider.
Suggestion: Jack's Hard Cider Original, Biglerville, Pennsylvania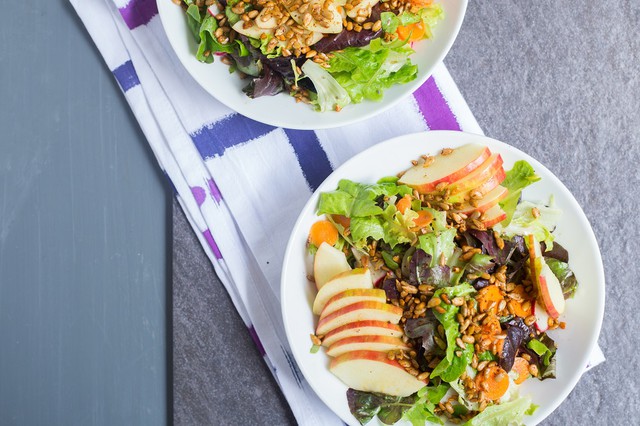 SuperFood Fall Salad with Apples, Radish & Pickled Fennel
Sensing a theme this week in the menu options. Luckily cider has more flavor profiles than just sweet. From dry, to tart, to downright funky, there are several varieties of cider to explore. For this dish, we want a cider with a little funk that will complement the apples but not overwhelm the pickles.
Suggestion: Argus Ciderkin, Austin, Texas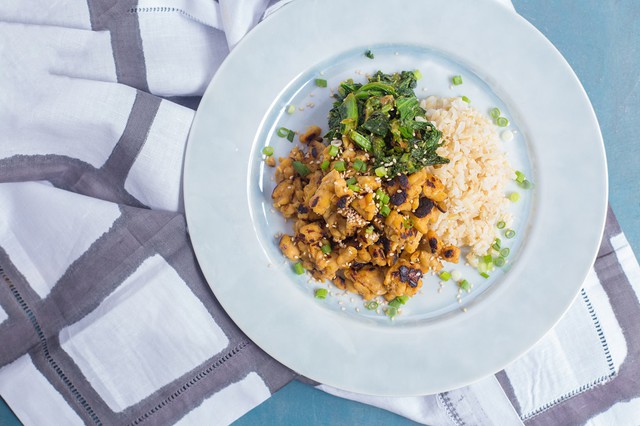 Miso Tempeh with Mustard Greens, Brown Rice & Benne Seed
Pairing dishes with some bitterness can be somewhat difficult. Obviously, a hoppy beer is what you want, but too much bitterness will leave you unable to taste the rest of the flavors in the dish. Thank heavens we now have beers that feature southern hemisphere hops that bring a citrus quality along with bitter. For this dish of tart and bitter mustard greens, we think an IPA with a citrus component might be perfect.
Georgia Local Recommendation: Creature Comforts Tropicalia, Athens, Georgia Suggestion: Green Bench Sunshine City IPA, Saint Petersburg, Florida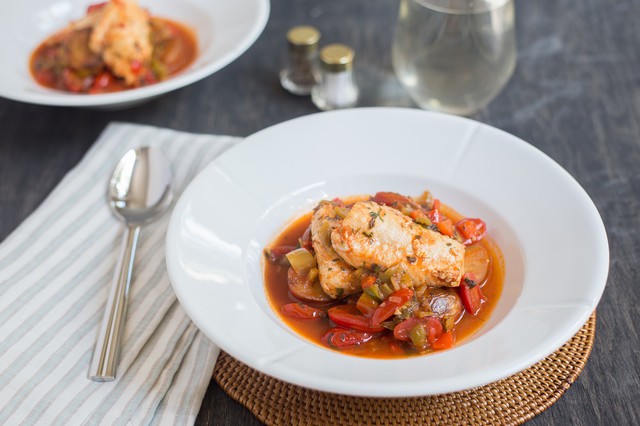 Dogfish Stew with Potatoes, Tomatoes & Peppers
This is the type of stew I would imagine fishermen enjoying full of big flavors. When we think of big flavors in a beer we gravitate towards Saisons. Why a Saison? Well, they pack lots of sweet flavors from the malt, pepper from the yeast, and just a little bitterness. For this dish of bold flavor, we suggest a Saison that will complement the fish stew while at the same time bring some bold flavor of its own that will stand up to the tomatoes and peppers.
Suggestion: Westbrook One Claw Rye Pale Ale, Mount Pleasant, South Carolina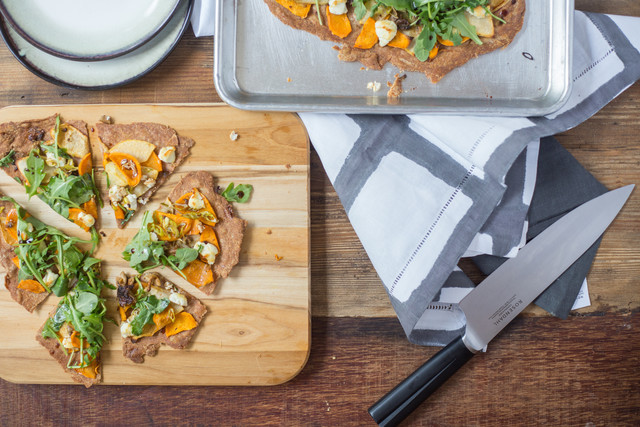 SuperFood Flatbread with Sweet Potatoes, Mushrooms, Goat Cheese & Balsamic Drizzle
Delight or disgust are the two reactions to expect when you give someone their first sour beer. You can learn to love sour beer, but it is a style that's as polarizing as the IPA. For this dish featuring only four ingredients, we will choose a sour beer that complements the balsamic drizzle, bringing its own sweet and sour tang.
Suggestion: Vichtenaar Flemish Ale, Vichte, Belgium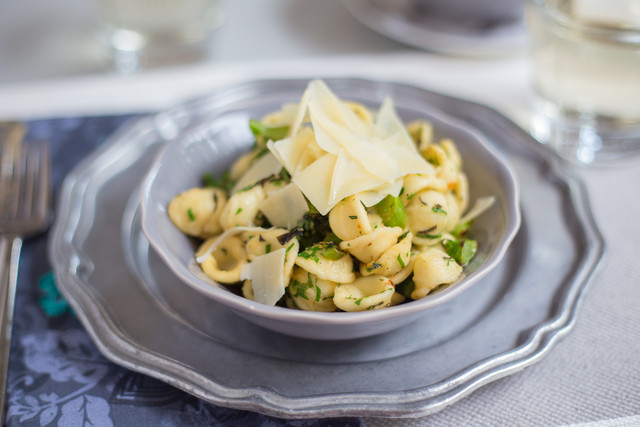 Orecchiette with Broccolini, Garlic & Crushed Red Pepper
Pepper is a common flavor in a beer. Pepper flavors can come from peppery Belgian yeast or from chilis added directly to beer. We tend to favor beers that are not exclusively about adding heat, but are more about adding a pepper dimension to a beer. For this dish of pasta, garlic, and red pepper, we suggest a chocolate stout that brings a mole-like quality as a complement.
Suggestion: Green Flash Dia De Los Serranos, San Diego, California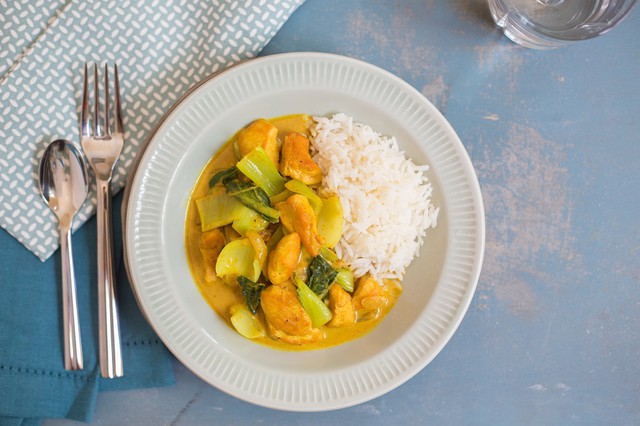 Curried Chicken Breast with Bok Choy & Jasmine Rice
Because of the craft beer industry's penchant for experimentation, we now have beers with virtually every spice profile available in the market. So, when looking to pair a dish with some regional flavor profiles, why not try a beer with the same or similar regional flavor profiles? Try something like a witbier with lemongrass and ginger that will enhance those complex curry spices.
Georgia Local Recommendation: Second Self Thai Wheat, Atlanta, Georgia Suggestion: Westbrook White Thai, Mount Pleasant, South Carolina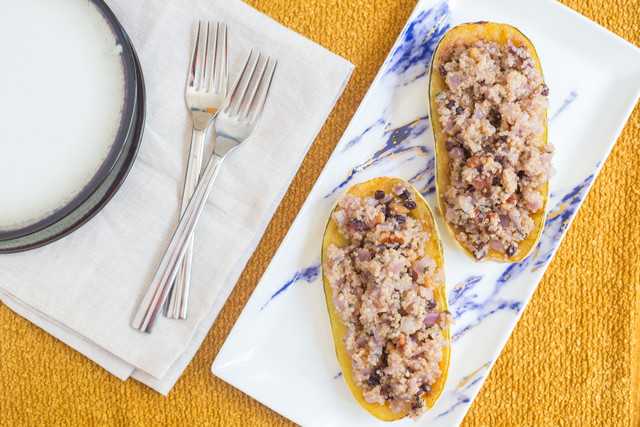 Roasted Delicata Squash Stuffed with Quinoa, Currants & Sage
Roasting vegetable brings out a sweetness and depth of character that other cooking methods can never approach. Belgian strong ales bring fruity aromas and spicy flavor along with the extra carbonation from bottle conditioning. This beer style will play well with the sweetness from roasting while adding just a little punch of spice.
Suggestion: Duvel, Breendonk-Puurs, Belgium