Weekly Wine Pairings
Each week, Wine Specialist Sarah Pierre brings you suggestions to complement your PeachDish meals. Sarah is one of the owners at 3 Parks Wine Shop in Glenwood Park, Atlanta. She paired up with the team of The Shed at Glenwood and The Pig and The Pearl and opened 3 Parks in 2013. Prior to opening the store, she spent most of her career working and managing notable restaurants in Atlanta and New York City. Sarah selects all of the wines that are offered at 3 Parks Wine Shop and also assists in pairing wines for local events and dinners throughout Atlanta.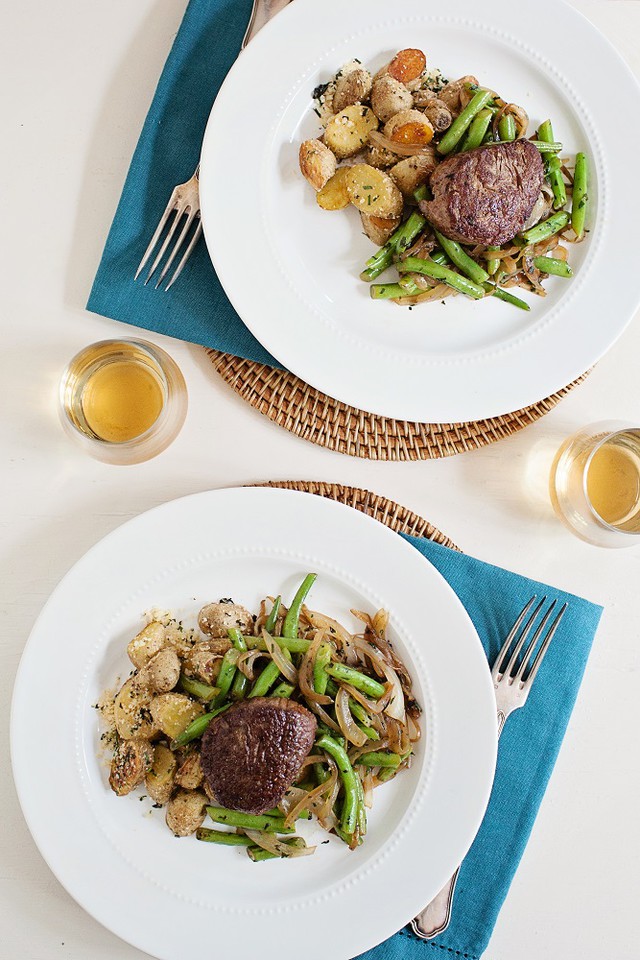 Trout with Sungold & Cucumber Gazpacho Over Wheat Berries
Beaujolais - And we're not talking about Beaujolais Nouveau, we're talking Cru Beaujolais. This wine is known for its light to medium-bodied style from the Gamay grape. It's a refreshing wine served with a slight chill that has low tannins and high acid- perfect for a light, flaky fish. It also is an ideal pairing for Feta cheese.
Sauvignon Blanc - A white wine that is higher in acid works really well with tomatoes. I suggest a Sauvignon Blanc from California- Sonoma County, specifically. This wine is perfect for the medium textured fish as well as the gazpacho. Suggestion: Merriam Vineyards Danielle Sauvignon Blanc, Russian River Valley, CA
Farro & Jicama Salad with Orange, Dried Cranberries & Avocado
Sparkling Rosé - A Sparkling Rosé will have the complexity and flavor to go with this dish. It will also complement the dried cranberries that add contrast to this meal. Suggestion: Graham Beck Sparkling Brut Rosé NV, South Africa
Vinho Verde - This dish screams summer and outdoor dining. Pair this with a nice glass of Vinho Verde. The wine is light, refreshing, crisp, and effervescent. Suggestion: Calamares Vinho Verde, Portugal
Stir-Fried Noodles with Bok Choy & Shiitake Mushrooms
Dolcetto - This dish is a bit of a twist to the traditional stir-fry with the addition of tomato sauce and the Braggs Liquid Aminos (soy sauce alternative), so we need to go with a wine that is lighter and more fruit focused. Dolcetto produces everyday wines that are easy to drink and extremely food friendly.
Riesling - The ultimate classic Asian food pairing is a Riesling. There are different levels of sweetness in Rieslings that work wonderfully with the flavors of Asian cuisine. For this particular stir-fry dish that has no heat, a dry Riesling is perfect. If you add a touch of Sriracha to your stir-fry, look for an off-dry Riesling. Suggestion: Dr. Loosen Red Slate Estate Dry Riesling, Mosel, Germany
Beef Tenderloin, Roasted Fingerling Potatoes, Sautéed Green Beans
Cabernet - Go big or go home. There aren't many times where California Cabernets always fit the bill. When you have a filet, however, take advantage of the opportunity.
California Rosé - Go with a Rosé that mimics a red. Many California Rosés are made with intent, so some tend to be fuller. Suggestion: St. Supery Rosé