From Skateboarder to Sustainable Star Chef: Meet Terry Koval
Heads up, Atlanta foodie friends: Chef Terry Koval just opened up his new restaurant, The Deer & The Dove, in Decatur a few weeks ago! Go check it out. We're betting the experience pairs perfectly with his PeachDish, a Seared Trout with Sun Gold Tomatoes & Wheat Berries, available to order for the week of July 8th!
Known for his creative and sustainable approach to cooking, Chef Terry Koval of Wrecking Bar Brew Pub in Atlanta is no stranger to good food. The wheels of Terry's fate as a chef were set in motion when he headed west to San Francisco in the hopes of becoming a professional skate boarder. While he didn't become the next Tony Hawk, this fateful move introduced him to a bounty of farm-to-table fare that would define his style of cooking.
Our interview with Terry Koval is below: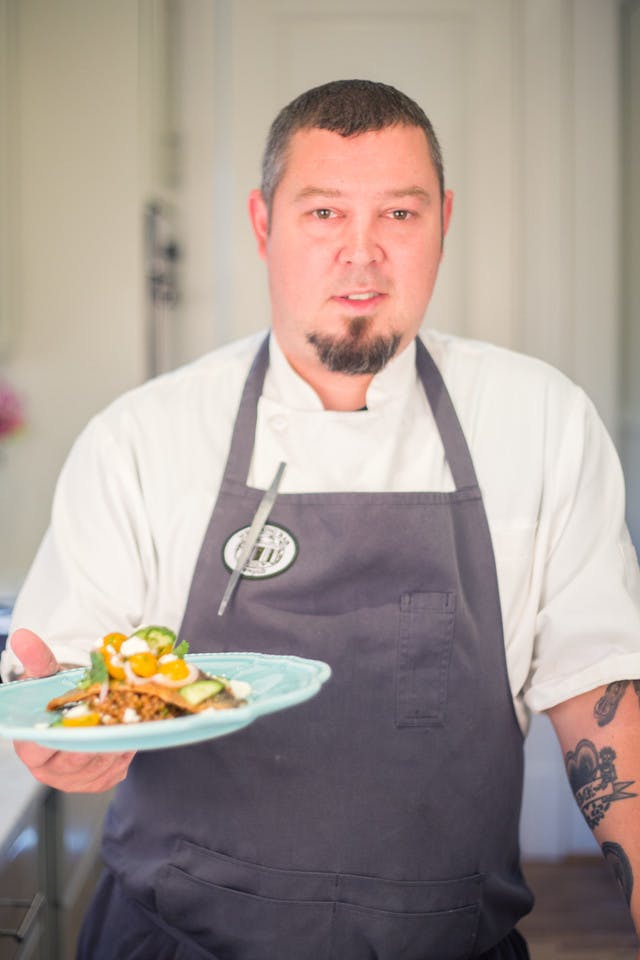 When Koval moved to Georgia in 2000, he worked at the famed Buckhead Diner before accepting the position of executive sous chef under mentor Chef Gary Mennie at nationally acclaimed Canoe. He later joined Concentrics Restaurants as the sous chef of Lobby at TWELVE and then became executive chef at sister restaurant Room at TWELVE. After years of proving himself as a creative force in the kitchen, in 2010 Terry was offered the opportunity to conceptualize unique and seasonal grass-fed burgers at Farm Burger. In 2012, he earned the prestigious recognition of being the 2012 StarChefs.com Atlanta Rising Star Sustainable Chef. Our interview with Terry Koval is below: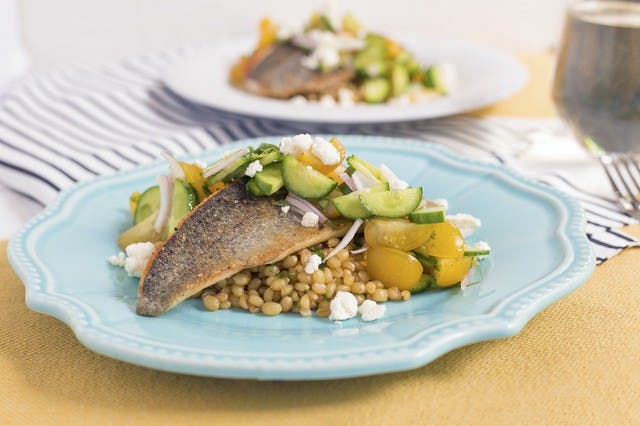 What are your first memories of cooking? Is there a special person in your life who fostered your love for cooking?
When I around 10 years old I would wake up really early in the morning, put this ridiculous chef hat on and cook breakfast for my family. The goal was to always have it ready and on the table before anyone woke up! The excitement of seeing their faces and joy was pure energy!
What's the most challenging part of your job?
Staffing. Its is always challenging in this business to get true passionate folks who have a passion for the craft. Ones who have drive want to be mentored and learn and grow with a great team and aspire to move on!
How would you describe your style of cooking?
Locally, seasonally driven with a Southern influence.
Where do you draw inspiration for your dishes?
What comes in the back door from our farmers, my chefs, peers and friends.
What's the best thing you've ever eaten?
Anything picked right off a vine, bread, cheese, pate, vinegar.
Chef Terry Koval joined us in the Test Kitchen to prepare his Trout with Sun Gold & Cucumber Salad over Wheat Berries - check it out!