How To Make the Best Burger Ever
Our all grass-fed beef cheeseburgers are notoriously delicious, and we're showing you exactly how to make them at home.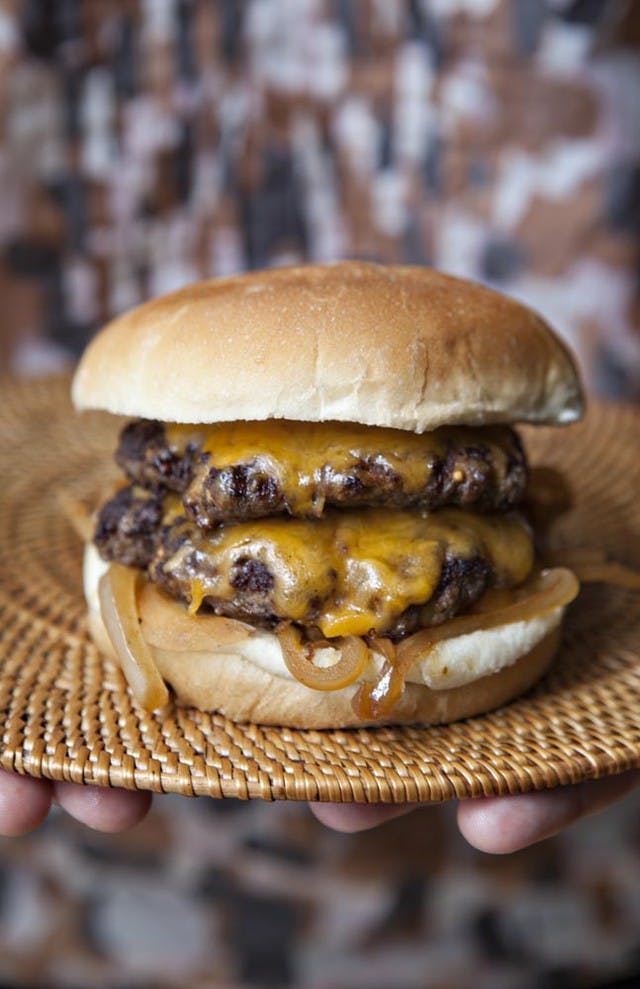 1. Make the burger patties: Place ground beef in a mixing bowl and add desired seasoning. Mix to thoroughly combine. Divide the meat in equal halves, then divide the halves equally again. Form the portioned meat into 1/2-inch-thick patties, 4 to 5 inches in diameter. Make them slightly thinner at the center than at the edges.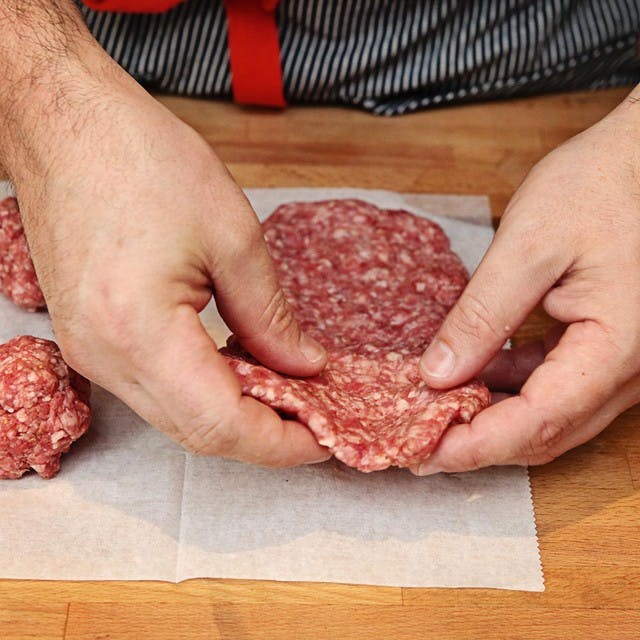 2. Place a sauté pan over medium-high heat. Add 1 tablespoon cooking oil. Add the burger patties and sear 2-3 minutes, or until browned on the bottom and hot juices are starting to rise through the top.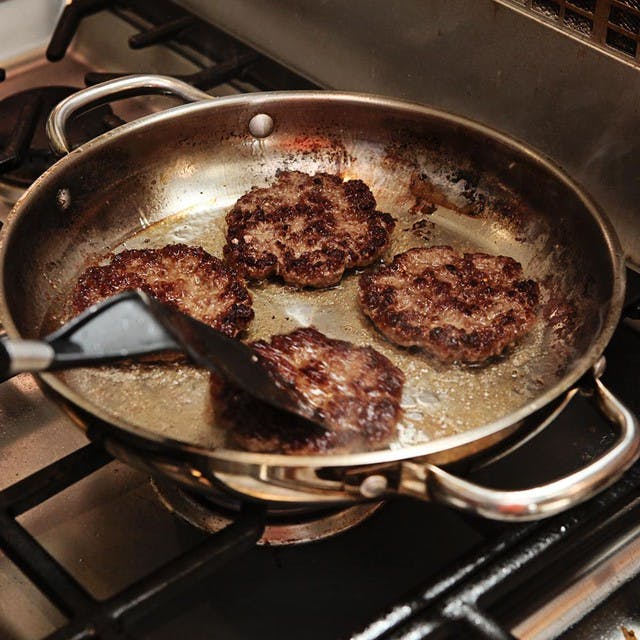 3. Working quickly, flip the patties, top each patty with shredded cheese, add remaining 1 tablespoon water to the pan, cover and return to the heat. Cook, covered, 30-60 seconds to melt the cheese, then uncover (CAREFULLY — the steam can burn you). Remove the patties from the pan and stack 2 patties atop each bottom bun.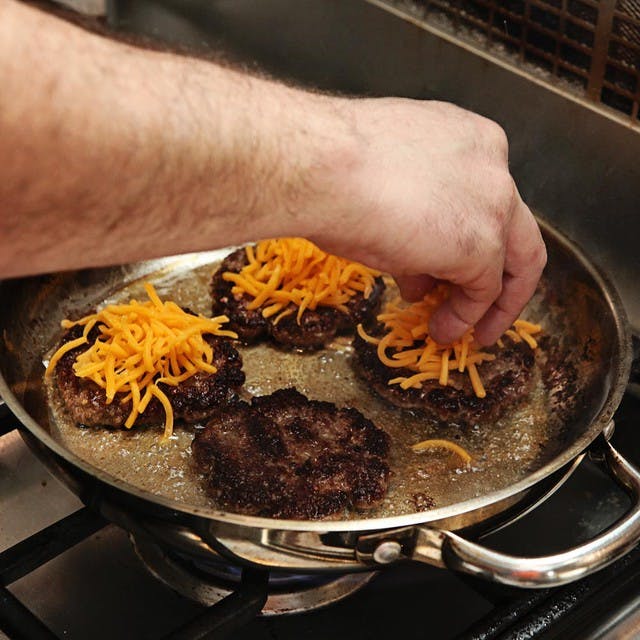 4. Assemble burgers and top as you please. Serve and enjoy!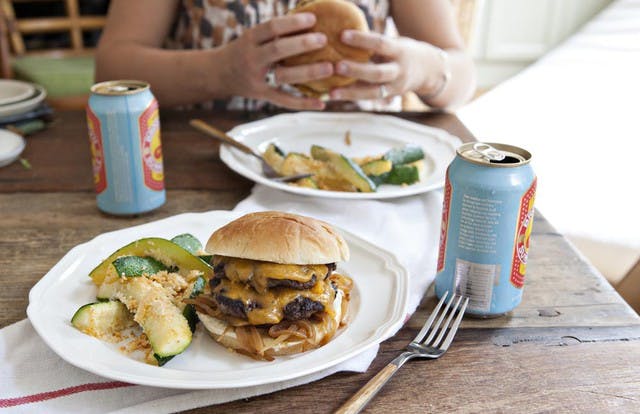 You can order all of the fresh ingredients you need to make our Grass-Fed Cheeseburgers with Caramelized Onions & Roasted Zucchini Sticks by clicking here!