Weekly Wine Pairings
Each week, Wine Specialist Sarah Pierre brings you suggestions to complement your PeachDish meals. Sarah is one of the owners at 3 Parks Wine Shop in Glenwood Park, Atlanta. She paired up with the team of The Shed at Glenwood and The Pig and The Pearl and opened 3 Parks in 2013. Prior to opening the store, she spent most of her career working and managing notable restaurants in Atlanta and New York City. Sarah selects all of the wines that are offered at 3 Parks Wine Shop and also assists in pairing wines for local events and dinners throughout Atlanta.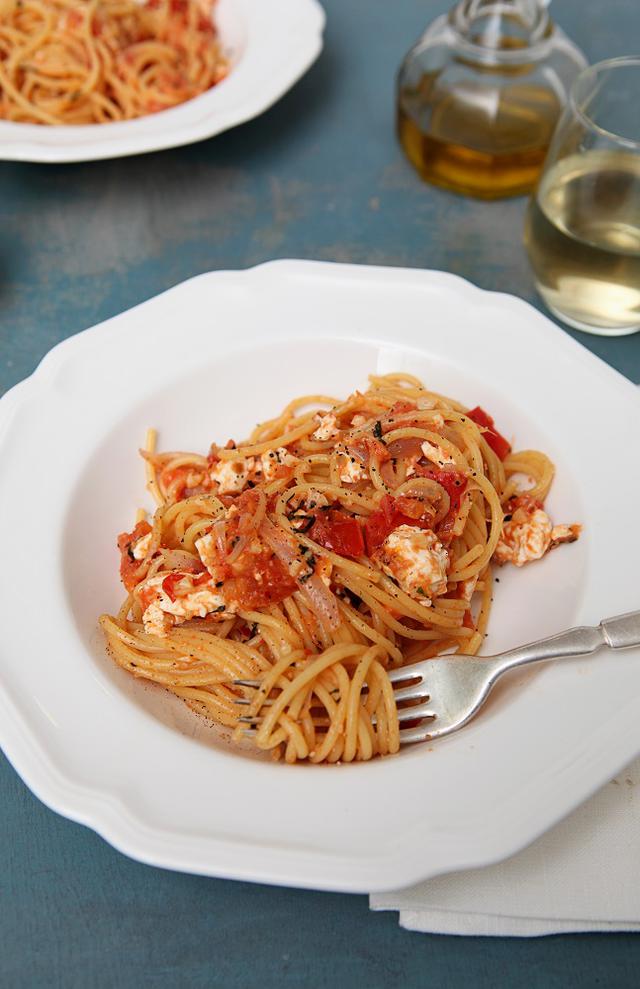 California Pinot Noir - You want an elegant red wine with riper fruit and very soft to minimal tannins. The herbed onions sauce will add a touch of sweetness to the dish, so avoid an extremely dry wine. You also want to stay on the lighter side of red to really enjoy the squash fritter.
Cotes du Rhone Blanc - With enough complexity to excite everyone in the room, this wine would love to be paired with the savory & sweet sauteed onions.
Syrah - This dish has a bit of influence from Indian cuisine. Keep your eye out for a California Syrah or Washington Syrah. They tend to be lighter in style with less tannins (not as dry) - which is important for this dish.
Pinot Blanc, Alsace - An Alsatian Pinot Blanc has just the right amount of acidity, body, and savoriness for this delicate yet herbaceous dish.
Bardolino - This versatile Italian red blend is perfect for this light sauce pasta dish. It's not very dry (so it won't overpower the meal) but will absolutely complement the beef meatballs and the fresh herbs.
Bardolino Chiaretto Classico Rosé - Try this elegant pink that can also pack a bit of a punch. You will find a dry rosé with notes of berries, strawberries and peaches, apparent minerality, and traces of wild flower with an herbaceous finish.
Provence Rosé - Fresh, soft cheeses love an equally soft dry Proveçal Rosé. This wine will also pair nicely with the fresh tomatoes.
Pinot Grigio - Look for a northern Italian Pinot Grigio from Friuli. It will complement the light sauce and the soft cheese. It also won't be afraid of a little mint!