Lead the (Chard)ge!
The leafy green "Chard" is actually a variety of beet, and can go by several names like silverbeet, perpetual spinach, spinach beet, crab beet, seakale beet and Swiss Chard (although no one really know why this Mediterranean plant is called "Swiss").
Check out our Menu this week. There's plenty of chard to go around!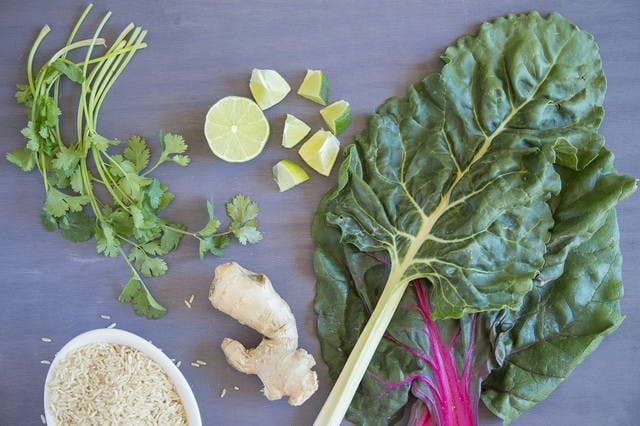 Its leaves are wide and flat with a white, yellow, orange or red rib (which you may be tempted to toss out - but waste not! It's excellent chopped and thrown in to soups or saute!). The young leaves are tender and mild enough to be enjoyed raw in salads, while the more mature leaves are heartier and a touch more spinach-y; they're perfect wilted into hot pasta dishes or casseroles.
Like all green leafies, chard is low in calories and high in fiber and essential nutrients. It's a good source of vitamin C and other free radical-fighting antioxidant compounds. Chard is also chock full of vitamins A, K, E and B vitamins like folate, pantothenic acid, niacin and thiamin, all of which play a crucial role in cell function and metabolism. The mineral content of chard isn't too shabby either; it's a good source of iron, magnesium, calcium and zinc. The same phytonutrients that give beets their red or yellow hues, known generally as betalains, are also found in chard - particularly in the colorful stalks. In scientific studies, these compounds have been shown to be highly bioactive, demonstrating antioxidant and anti-inflammatory properties.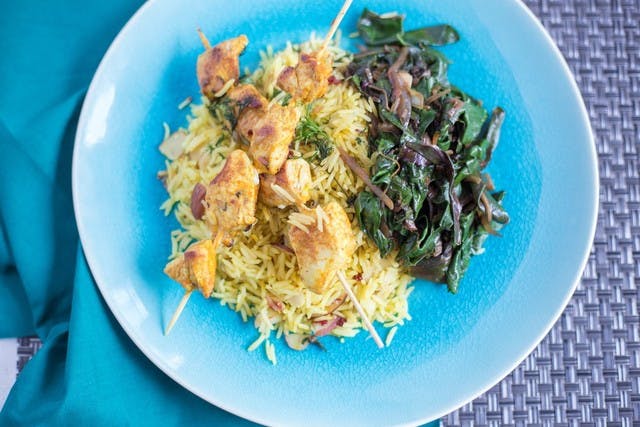 Do you find chard as charming as we do? Try these recipes:
- SWEET POTATO & CHARD RISOTTO WITH PARMESAN, ROSEMARY & NUTMEG
- CURRY CHICKEN KEBABS WITH BARBERRY RICE, SHALLOTS & CHARD
- SAUTEED SWISS CHARD WITH TAGLIATELLE PASTA, FETA CHEESE & WALNUTS
- COCONUT SWISS CHARD OVER JASMINE RICE
Happy eating, y'all!