Ingredient Spotlight: Swiss Chard
Who knew it's not Swiss?
The leafy green "Swiss Chard" is actually a variety of beet. Its leaves are wide and flat with a white, yellow or red rib (which is excellent chopped and thrown in to soup!). We're big fans of Swiss Chard for multiple reasons (outside of the fact that no one knows why this Mediterranean-derived plant is called "Swiss").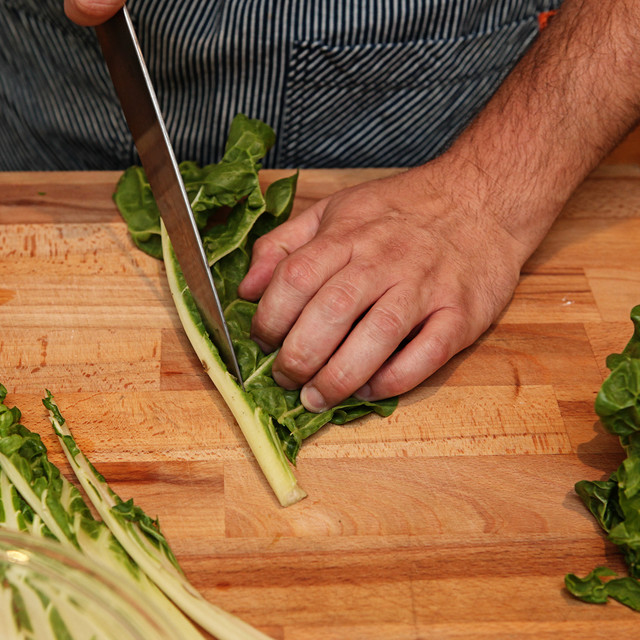 1) Its spinach-esque flavor is the perfect complement to our comforting winter meal, Sauteed Swiss Chard with Tagliatelle Pasta, Blue Cheese & Walnuts.
2) Our Chard is most often sourced from Love is Love Farm- the very brainchild of our President, Judith, and her husband, Joe.
3) Chard is versatile- it can be sauteed, steamed, cooked into soups or eaten raw.
4) These dark leafy greens contain 13 different types of antioxidants! Chard's Vitamin K, C and A content is through the roof, and it is known for being one of the top healthiest vegetables.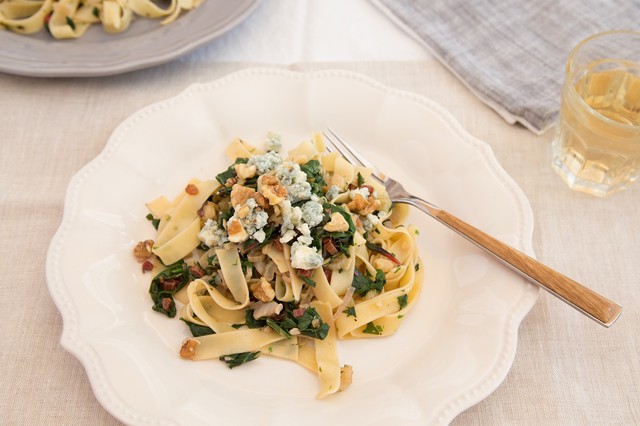 There are more opportunities to try Chard in your PeachDish meals ahead! Specifically, our Coconut Swiss Chard over Jasmine Rice incorporates the Southern green into Thai-influenced flavors. Or check out these past recipes incorporating Chard:
Pork & Chard Skillet with Cornmeal Drop Biscuits
Quinoa, Red Potato, Swiss Chard and Pepper Chowder with Chevre and Scallions
Swiss Chard, Green Onion and Celery Root Pancakes with Radish, Feta & Dill Salad