Meaning of Cacciatore
In our Hunter's Chicken with Mushrooms, Peppers & Grits recipe we feature a preparation style called "Cacciatore." For those of you who are up on your Italian, you may have caught our wink in this recipe title.
Cacciatore means 'hunters style' in Italian. Classically, Cacciatore is a bird braised in a sauce of mushroom, pepper, onion, garlic & wine. This dish is often served over or with polenta (which is a cornmeal porridge).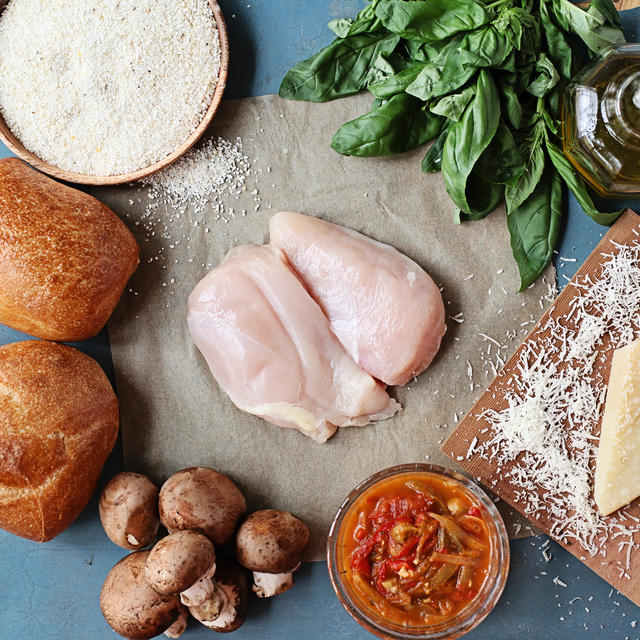 And, of course, our take on Cacciatore has been adapted with a bit of Southern accent! Instead of polenta, we serve ours over grits. The chicken in our Cacciatore is from Springer Mountain Farms in Georgia's Blue Ridge Mountains. Springer Mountain raises healthy chickens that flourish on a vegetarian diet and fresh mountain water. In fact, the first poultry company in the world to be given the distinction of American Humane Certified by the American Humane Association was Springer Mountain Farms.
We think Southern + Italian makes for an excellent fusion. What other cuisines and flavors would you like to see us give a Southern touch?