Ingredient Spotlight: Late Spring Turnips and Carrots
Our dishes are centered around seasonality and Chef Lupo's Lemon Orecchiette with Vadouvan Roasted Carrots & Turnips could not better highlight that theme. In this fresh comfort dish we capture the essence of late Spring turnips and carrots. With carrots in full season in the summer (they are "young" here) and turnips reaching their peak come Spring, this meal makes for a healthful bounty of local root veggies at their finest.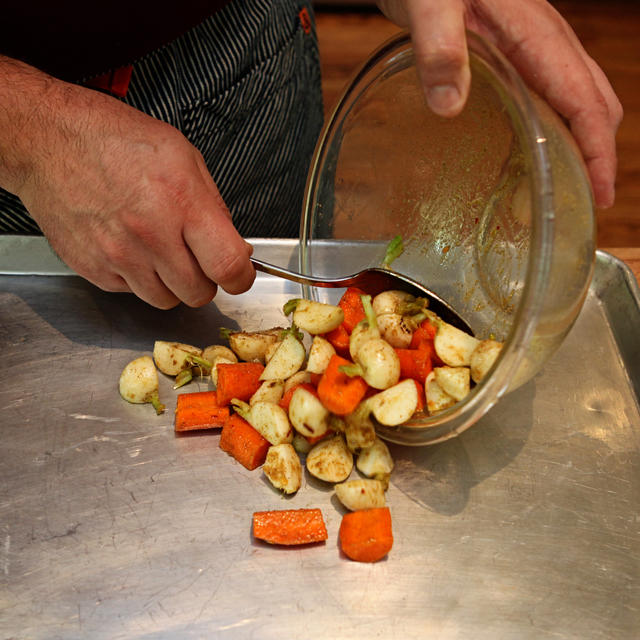 The nutrients packed into this produce are of benefit from your head down to your toes (quite literally)! Vitamin A- crucial for eye health- is off the charts for carrots. Beta-carotene (carrots are such a rich source of this antioxidant that it takes its name from them!) is essential for healthy skin and mucous membranes. Turnips supply B vitamins which are necessary for everything from nervous system to liver function. Both carrots and turnips are helpful in protecting against cancer.
Check out our friends and suppliers at Love is Love Farm - our very own Judith Winfrey, PeachDish President, and her husband run the show growing turnips, carrots, and everything in between to provide you with fresh, healthy ingredients for your PeachDish experience.