Ingredient Spotlight: Pita
Who doesn't love pita?
"Lebanese Bread," as cultures around the world know it, is made from wheat flour. A flatbread that is slightly leavened, pita is the ideal bread for all sorts of culinary uses. Try dipping it into hummus or baba ghanoush, saucing it for a pizza crust, or crisping it for pita chips. We serve ours alongside Warm Green Bean & Potato Salad with Olives & Roasted Peppers.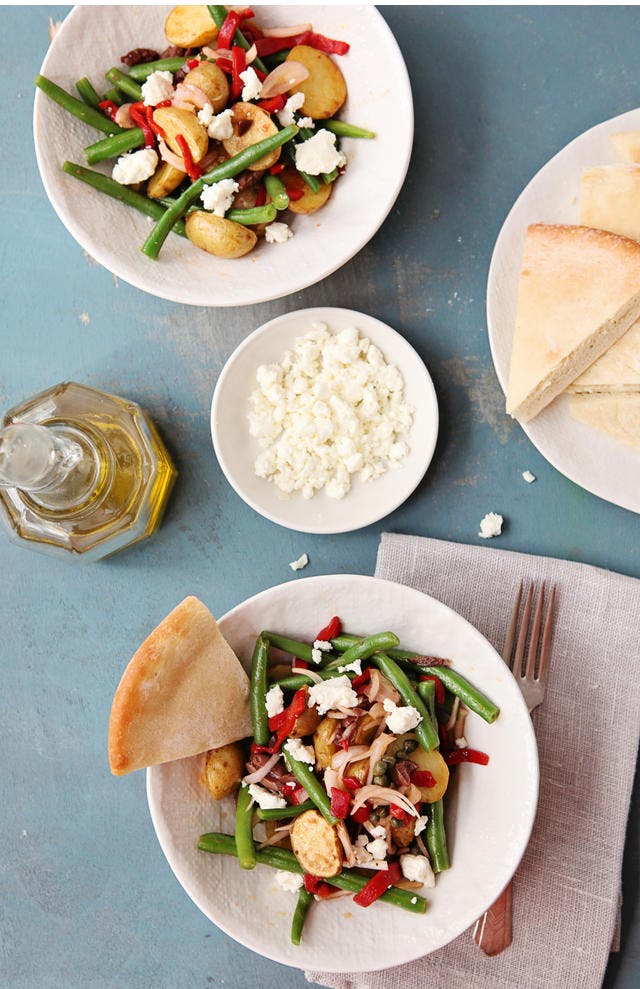 4 Ways to Bring Pita Into Your Life: