Raid Your Pantry: Black Bean Cakes
Got black beans? Try this simple recipe for a protein-packed vegetarian dish everyone will love!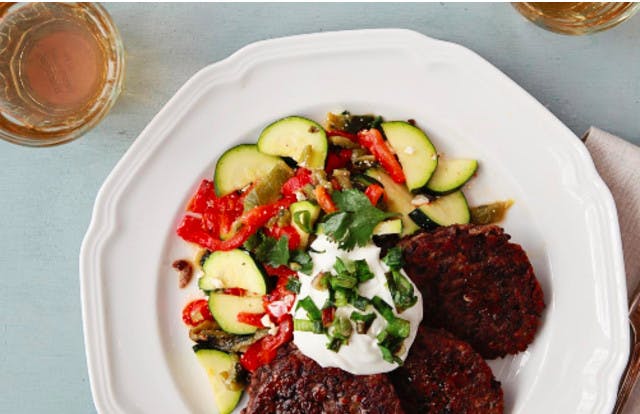 It's simple math, really. Heres' the golden equation:
1 can black beans, drained & rinsed + 1 egg + 2 tbsp. flour
This recipe is just the base, though! There are countless ways to spice up homemade black bean cakes. Here are just a few additions we love:
Grated onion
Sweet corn
Chopped jalapeño
Grated sweet potato
Cumin
Ground red pepper
Method:
1. Prepare your mise en place for the black bean cakes: Empty the can of beans into a sieve; rinse and drain. Crack the egg into a small bowl and lightly whisk.
2. Place black beans in a mixing bowl. With the back of a fork or a potato masher, crush the black beans into a paste. This will require a little elbow grease; the goal is to have no whole black beans left in the bowl. Add the egg, flour, and whatever ingredients you've added. Mix together to thoroughly combine. The mixture should be similar in consistency to a thick pancake batter.
3. Heat a large sauté pan (preferably nonstick) over medium heat, and add the cooking oil. When the oil is shimmering, scoop 1/4 cup of the black bean mixture at a time into the pan. Cook 3-4 minutes, until the bottom is set and browned, and use a spatula to flip. Cook another 2-3 minutes on the second side, until browned, and remove cakes from pan.
You can see what we're cooking this week by clicking here.