Meet the Chef: Todd Richards
We're excited to have Chef Richards of The Pig & The Pearl and The Shed at Gleenwood as a guest chef. Chef Richards was nominated for a James Beard Award, named one of the top four chefs to watch by Esquire, and was on Iron Chef! Here's our chat with Chef Todd Richards.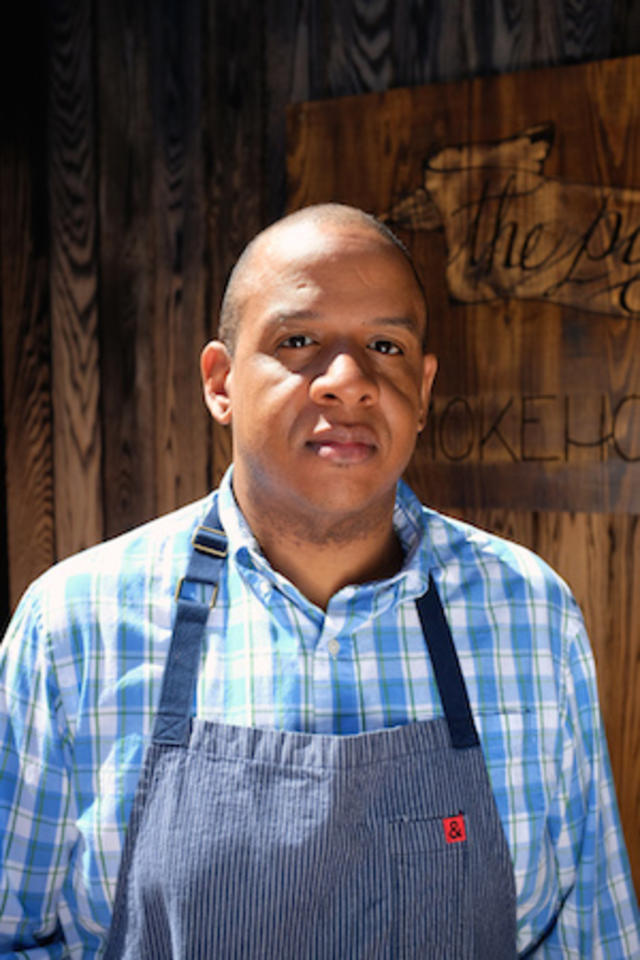 What are your first memories of cooking? Is there a special person in your life who fostered your love for cooking?
My dad really gave me the love of smoked meats. He would spend hours upon hours just cooking on the grill in the summer. In the winter he knew all of the best spots to go to. There wasn't a "greasy Spoon" dad didn't know about.
What's the most challenging part of your job?
The most challenging part of my job is ensuring that the every single dish is perfect; which requires trusting every employee is on their A game.
From where do you draw inspiration for your recipes?
I'm really inspired by the different ethnic backgrounds of my chefs, cooks & dishwashers. They have so much knowledge & dishes that they grew up on, it's really a great way to keep the ideas flowing.
How would you describe your style of cooking?
I'm what the world would consider a modernist chef; mainly because of my plating style as well as the background in fine dining. My true cooking style is fashioned around appreciation of classic dishes and working with farmers, artisans and ranchers to find new and interesting ingredients to make those dishes new.
What's the best thing you've ever eaten?
That is such a long list (the best dish I've ever eaten).
Not in any particular order: Smoked Sturgeon & Paddlefish Caviar...MOMA NYC Tasting Menu...Providence Restaurant LA Vegetable Plate...Dynamic Dish ATL (I wish David would re-open) Fried Biscuits...Girl & The Goat Chicago Fried Hot Chicken...Princes Hot Chicken Nashville Tasting Menu...Alinea Chicago Sea Urchin w/ Silken Tofu...Momofuku Ssam Bar Jalapeno Poppers...Alder NYC 1,000+