Ingredient Spotlight: Gochujang Chili Paste
At PeachDish we work to introduce you to unique ingredients you may never have tried then teach you about their flavor, the best way to prepare them, and how they work in your dish. One of these special items is "gochujang," and we'd be willing to bet many of you are first timers to this Korean condiment!
Featured in Chef Lupo's Chile Glazed Tempeh Lettuce Wraps, gochujang is made from red chili, glutinous rice, fermented soybeans and salt. "It has a kind of spicy-sweet taste that is unique and that I love," Chef reports. This savory paste dates back to the late 18th century and has historically been fermented outdoors over many years. Gochujang is a staple condiment in Korean households and can be used in everything from soups and salads to meat marinades. It is also featured in the classic Korean dish of rice and veggies: "bibimbap."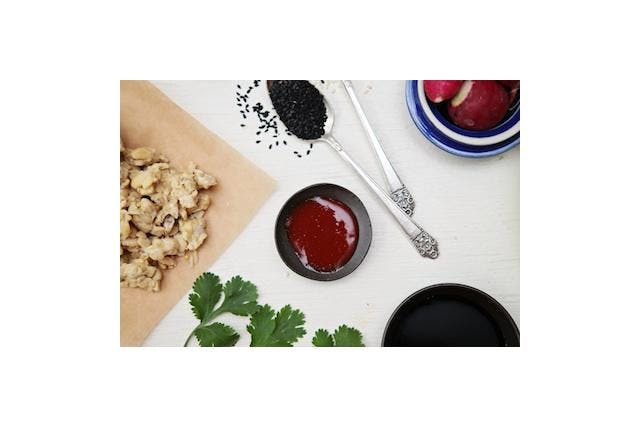 One of the things that makes cooking a PeachDish so wonderfully exciting is that you can try new unique condiments and spices without making the commitment of buying more than you need. What are some ingredients you would like to experiment with in your next PeachDish meal? Is there something you've been wanting to try? Let us know, and you just might see them pop up on the menu!