Ingredient Spotlight: Soffritto
The secret behind much of Italian cooking lies in the base..."soffrito" (isn't that fun to say?!) is just the trick to making those famous Italian soups, sauces and stews come to life.
Also known as "battuto," Italian soffritto means "underfried" and is prepared by browning onion in fat and adding garlic, celery, parsley and carrot. If cooked all the way through until it becomes thickened and the vegetables disappear, soffritto serves as the ideal base to a homemade pasta sauce. If only heated until the ingredients are al dente, this mixture can be used to add flavor to a frittata, sandwich or fish.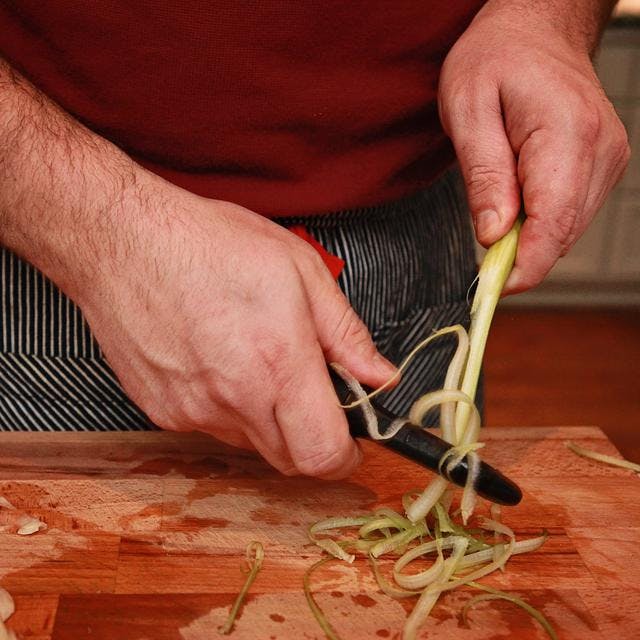 Soffritto is similar to the well-known French mirepoix (onions, carrots, celery). In fact, several cultures have their own versions of this flavor combination: the Spanish have "sofrito" (garlic, onion, paprika, peppers, tomato), Costa Ricans cook "olores" (onions, celery, bell pepper, garlic), and who doesn't like the Creole holy trinity (onions, celery, bell pepper)?
In our Fettuccine with Meatballs and Shaved Soffritto and Fresh Herbs, Chef Freedman teaches you a version of "shaved" soffritto via using a peeler to cut the carrots, onion and celery. Now go ahead and become that master Italian cook you've always dreamed of becoming!