Ingredient Spotlight: Southern Links BBQ
We're featuring one of our favorite local producers in our Cheeseburgers with Fresh Greens & Sweet Potato Salad: Southern Links BBQ.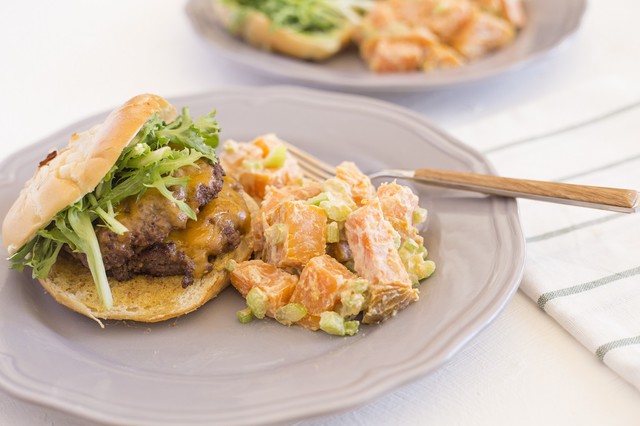 If you haven't tried this Georgia company's rubs, sauces, and seasonings, just know that you will not be turning back after sampling them in our PeachDish meals. Be on the look-out for the "Burger and Sausage Seasoning" with its not-so-secret ingredient: whole milk powder (this acts as a binder + tenderizer). This seasoning is featured in our Grass-Fed Cheeseburgers with Caramelized Onions and Squash Salad recipe. You'll also enjoy the "BBQ Dry Rub" that combines freeze-dried honey powder and jalapeno powder for a sensational sweet heat. This rub is lower in sugar and sodium than most other market rubs.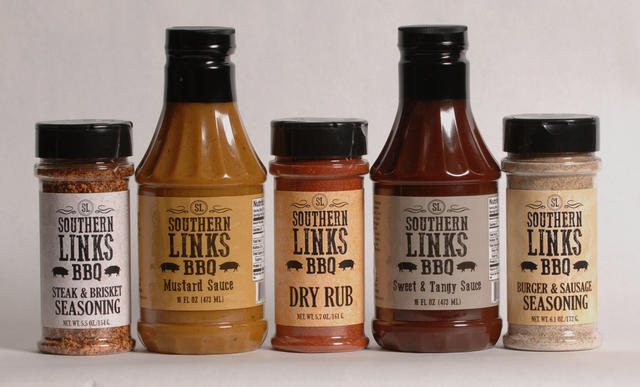 Founded in 2014, Southern Links is relatively new to the market and clearly has a bright future ahead. What do we like best about this Southern-bred company (outside of their exceptional flavors)?
"All of our products are composed of the highest quality ingredients and contain no artificial coloring or flavoring, high fructose corn syrup, nitrates, nitrites, or artificial preservatives," they state. Quality ingredients AND great taste...we'll take one of every variety, please.
Can't get enough of these delicious blends? Order Southern Links products in our online store!