Meet the Chef: A chat with guest chef Duane Nutter of One Flew South
If you ever find yourself in concourse E of the world's busiest airport, you should run, not walk to our friend Chef Duane Nutter's restaurant, One Flew South.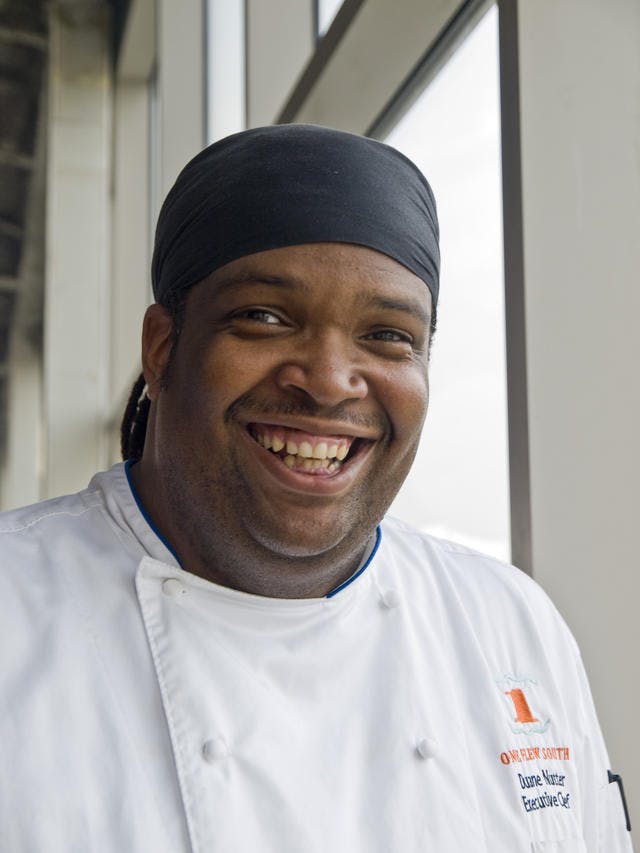 What are your first memories of cooking? Is there a special person in your life who fostered your love for cooking?
My mom and my uncle. He always cooked outside and she could turn nothing into something.
What's the most challenging part of your job?
Being located in the worlds busiest airport, it would have to be working with chef knifes that are chained to the table.
How would you describe your style of cooking?
Technically vibrant and unexpected.
One Flew South is a must for many travelers. Any cookbooks in the works?
Just started putting ideas on paper! To early to talk about :)
What's the best thing you've ever eaten?
I was 8 years old, and it was my first new years in Seattle WA. Mom and I moved from Louisiana: my cousin Janis made homemade doughnuts & eggnog. Until that moment I never new you could make doughnuts at home.