The Ins and Outs of Pastured Poultry
Because PeachDish sources pastured poultry for our meals, we think you should have the full scope of knowledge as to why we believe this humanely-raised bird is superior. We spoke with Jenni Harris of White Oak Pastures in Bluffton, GA about what sets these birds apart and why they are better for you.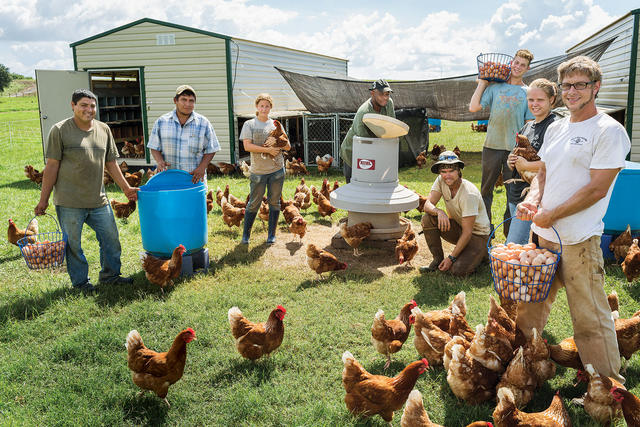 What's the difference?
Chickens raised in a pastured environment are given the freedom to roam and act naturally (taking dirt baths, foraging, and flapping their wings). Pastured chickens take much longer to grow and develop- allowing ample time for the chicken to be as healthy as possible. Additionally, these chickens do not need regular antibiotics or growth hormones thanks to their natural territory and growth patterns. Pastured chickens "give back" to the land by fertilizing the fields in which they are raised.
Pastured poultry is prized by chefs for outstanding flavor. A pastured bird's taste is "earthy" with a flavor all its own rather than neutral (and only taking on the flavor of dipping sauces).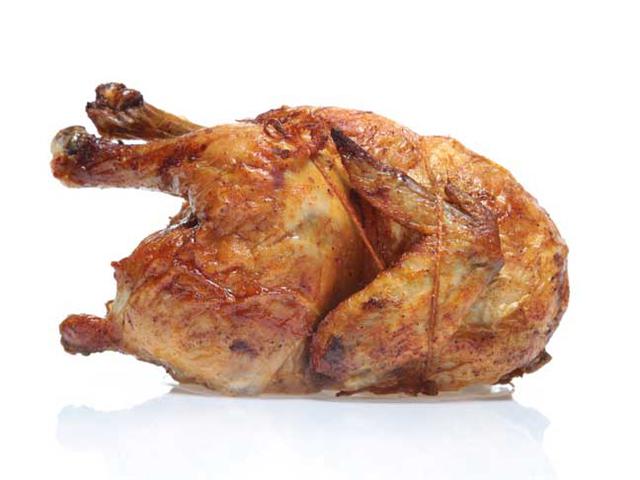 What about the blood?
Just like in any other animal meat, traces of blood can sometimes be found in pastured poultry. "Chickens are animals, and animals have blood. Blood is a part of animal agriculture," says Jenni. "During processing, our chickens receive an ice bath. An ice bath is used to lower the carcass temperature quickly in processing. This is required by the USDA. During the bath, the carcasses absorb water. We do let the carcasses drain for a couple of hours, but it's not perfect." This blood is not harmful and is all the more proof that this chicken was processed in a respectful, natural manner.
What should consumers take away?
Above all else, farmers who raise pastured chickens treat both the birds and their surrounding environment with respect. "I believe that consumers need to 'embrace the animal.' If you want to support local, small farmers, then please understand what we do. We grow chickens outside with bones and blood," states Jenni.
"Embrace inconstancy, and celebrate the fact that these chickens had nothing to make them just like the one before them or behind them. That's not our goal."
Thirsting for more? Check out: Georgians for Pastured Poultry