A Chat with Chef Jennifer Booker
This week we had the pleasure of chatting with one of our guest chefs, Jennifer Booker.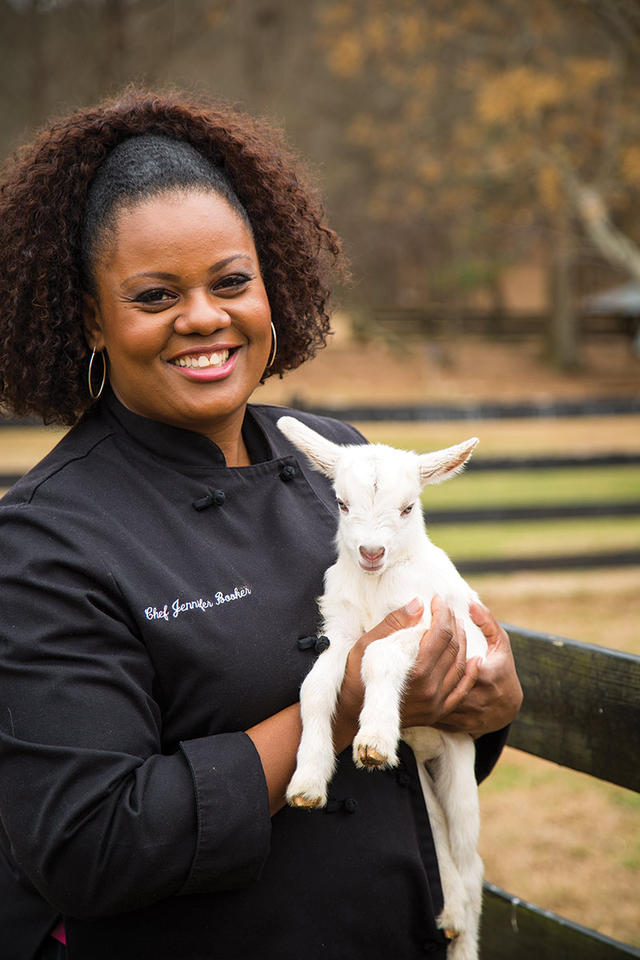 What are your first memories of cooking? Is there a special person in your life who fostered your love for cooking?
Helping my Grandmother make the cornbread dressing for the Thanksgiving Turkey. I had to stand on a chair to reach the stove, so I had to have been around 5 years old-she even let me lick the spoon. Both of my Grandmothers and my Mother are wonderful cooks and passed their love of cooking on to me.
What's the most challenging part of your job?
Balancing work, family, new ventures, and staying current all at the same time! Some weeks it all runs as smoothly as clock work and other weeks I'm running around like my hair is on fire!
How would you describe your style of cooking? What inspires you?
I would say that I'm the perfect blend of Southern and Classical French cooking styles. Both focus on cooking and eating what's in season, buying fresh produce, and doing the most to get every bit of flavor out of every ingredient.
Tell us about your new cookbook! What was the most fun thing about making it?
Field Peas to Foie Gras: Southern Recipes with a French Accent is my very first book, so I focused on blending the family recipes I grew up eating with the French techniques I learned while studying in France. I feel it turned out so beautifully because these two cuisines marry so beautifully. The most fun about creating this cookbook was adding in so many old family pictures. I felt that in doing so I was sharing not just the recipes but food memories of my entire family with the world.
What's the best thing you've ever eaten?
Wow! This is a hard question to answer because I've eaten some really great dishes. So, I'm going to say that in the last month, the best thing I've eaten, was a black squid ink pasta with butter poached lobster, red chili pepper and fresh Parmesan. It was absolutely Amazing!