Ingredient Spotlight: Dandelion Greens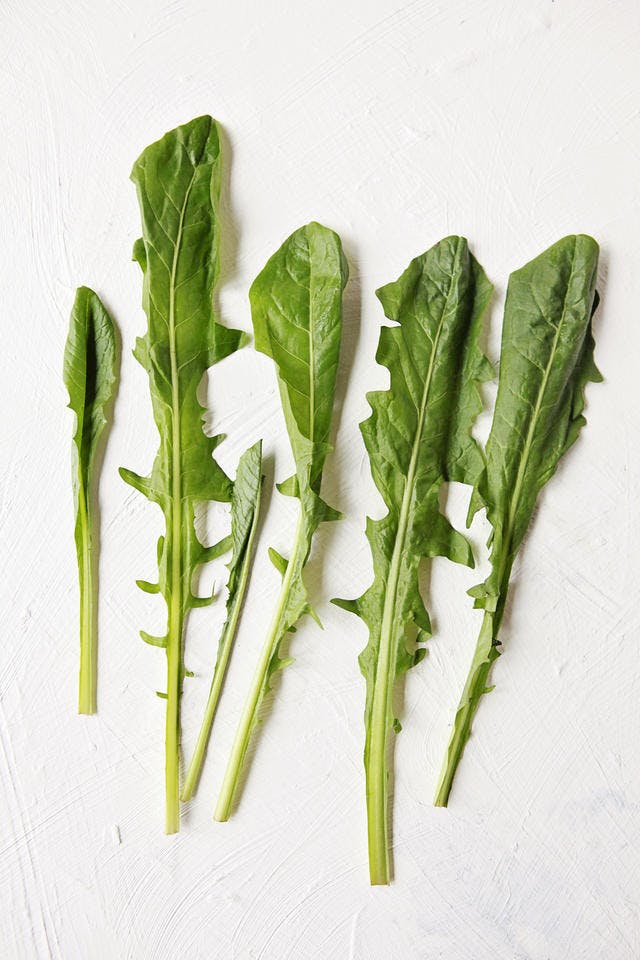 Who knew a weed could taste so good? Though often considered an obnoxious find in one's yard, dandelion greens are a major score in the nutrition department. These leafy greens are chock full of vitamins and minerals while also turning up low in calories and high in fiber. A versatile green with flavor and health benefits? Sign us up, please.
"Dandelion" comes from the French word "dent-de-lion" meaning "tooth of the lion" and is actually a member of the Sunflower family. Look for dark green leaves when shopping for this ingredient, and choose the organic option where possible (dandelion greens are considered a weed by most, so avoid the resulting herbicides). These greens are noticeably peppery and a little bitter, but cooking them tones down the flavor.
Switch up the kale routine with this other nutrient-packed green. Dandelion greens serve up a healthy dose of calcium making them an alternative option appealing to vegetarians. Vitamins C, A and K all have a strong showing (helping your blood flow, skin and vision health) along with the antioxidants Lutein and Zeaxanthin (also healthy vision supporters).
Whether you're a newcomer to the world of Dandelion Greens or an old fan, we think you will love them in our "Roasted Salmon with Dandelion Greens and Casarecce Pasta". Let us know what you think!