Love at First Taste: Meeting Krog Street Market
Last week the PeachDish team went to the pre-opening party for the Krog Street Market. For all of those who don't know, Krog Street Market is a West Coast style market hall. For all those wondering, Krog Street Market is awesome. Not only is Krog Street Market conveniently located on the Beltline (near Rathbun's), it's the new home of foodie favorites like The Spotted Trotter, The Little Tart, Gu's Dumplings (seriously!), The Luminary, Jeni's Splendid Ice Creams, and more. It's the perfect mix of dining and retail. The space itself is beautiful, brightly lit, and industrial while still being comfortable. There's also a small, glass-windowed room next to The Spotted Trotter where, if your level of squemishness will allow it, you can watch Kevin Outz and his team expertly butcher whole animals. The PeachDish team spent a fantastic evening eating and drinking our way around the market. The event was attended by a mix of local artisans, the Atlanta food scene, and impressively tattooed chefs. Here's a run down of the event: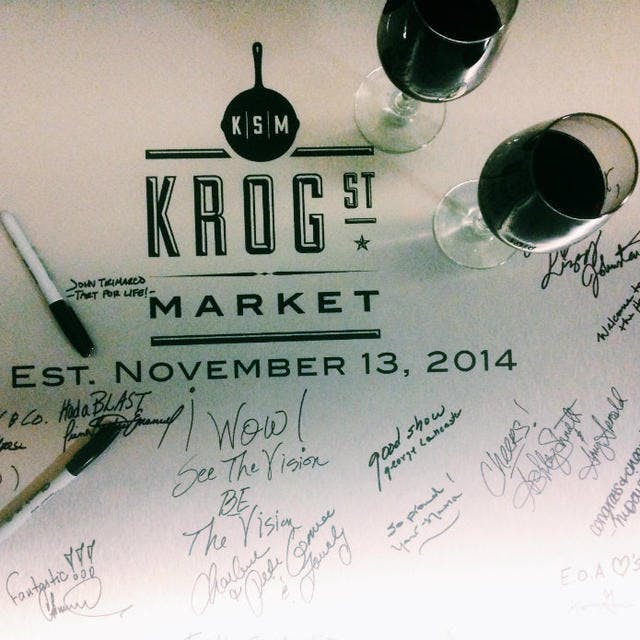 We were thrilled to be able to leave our mark on the market permanently! It was so awesome to see the Atlanta food community come together to wish Krog Street Market well! This sign will hang on one of the walls of the market- be sure to give it a closer look when you visit.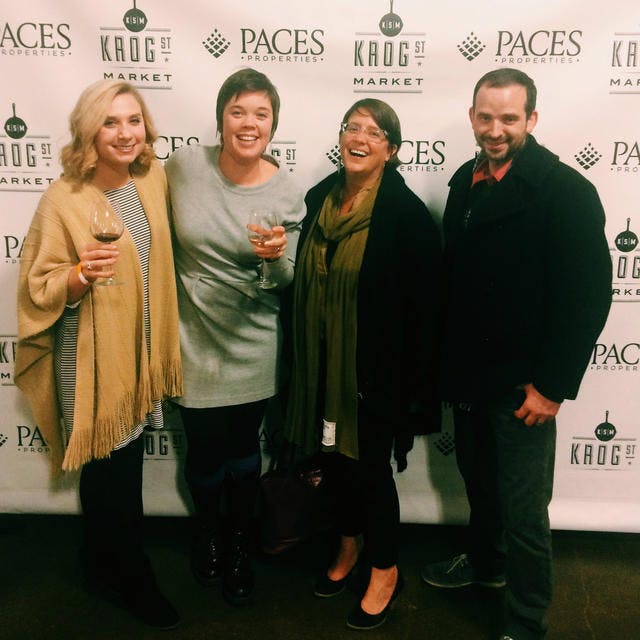 Our first stop was Hop City. The PeachDish team opted for a delicious Spanish red, because apparently we can't resist ruining a group photo-op with stained mouths. Beer drinkers rejoice- Hop City has an impressively extensive collection of beers on tap.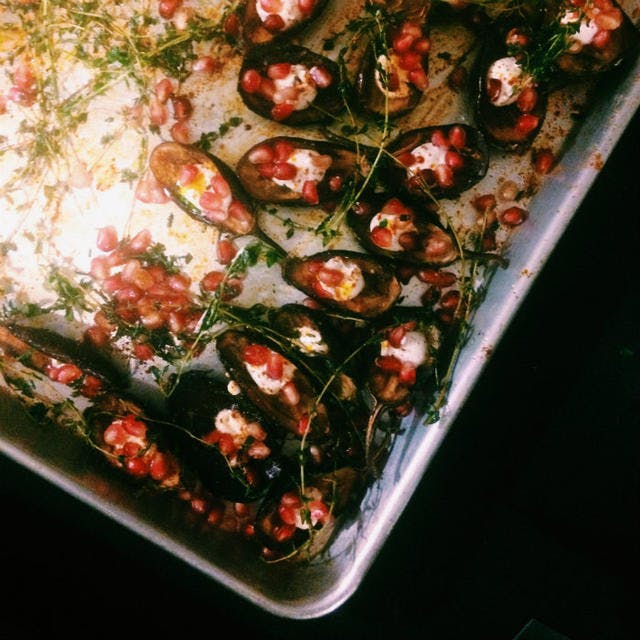 This is Spice Road's baby eggplant, buttermilk, and pomegranate deliciousness. Spice Road is Chef Asha Gomez's newest venture. In 2013, Gomez's Cardamom Hill received a James Beard nomination for Best New Restaurant. Word on the street is that her fried chicken is incredible- we'll see you in line!
The team asked the very patient lady working at Jeni's which flavor was her favorite and basically made her discuss what she liked about each flavor in detail while we said "yummm" to every word she said. We accidentally got ice cream without Rob, our Operations Manager, with whom we had earlier made a very specific pact not to get ice cream without.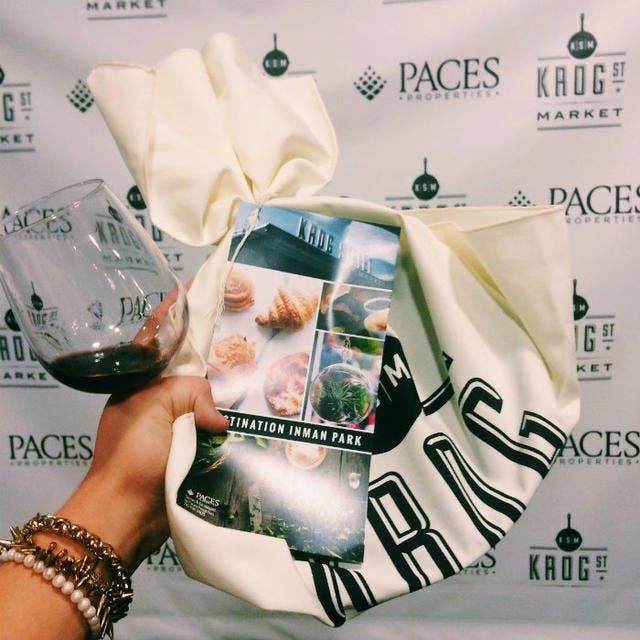 Oh, and did we mention that our party favor was a tiny Lodge Cast Iron Skillet? Definitely the cutest and longest lasting party favor ever!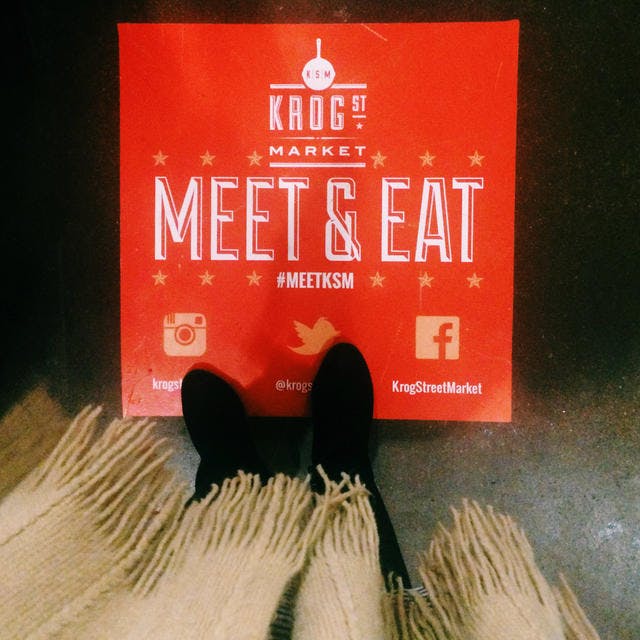 We're looking forward to hearing about the future success of Krog Street Market. Good Luck in your opening week!