Hacking into the Hakurai Turnip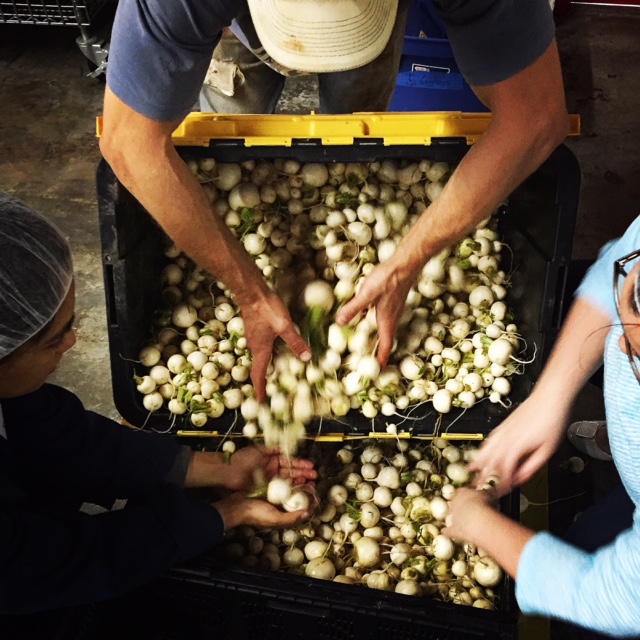 A member of the Brassica family, this root vegetable was originally cultivated in Japan and is noted for its sweetness and delicate, fruity flavor. It happens to be a newer variety, first cultivated around the 1950s. Unlike traditional turnips, the Hakurei Turnip can be eaten raw, but the buttery taste these have after roasting is quite enjoyable. They are especially tasty in our Poached Salmon with Almond Pilaf & Glazed Hakurei Turnips.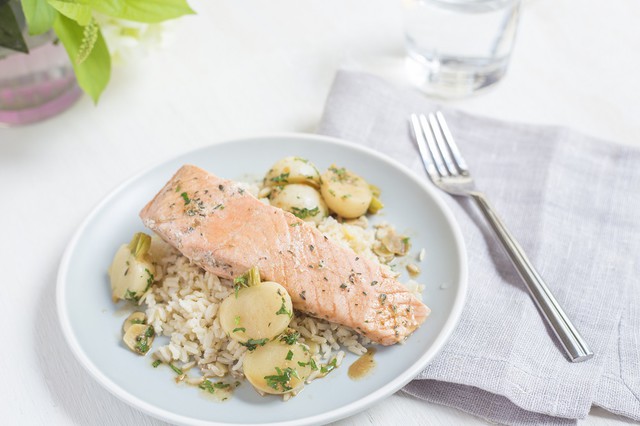 Not only delicious, this vegetable is also nutritious! Hakurei Turnips are rich in vitamin A, folate, vitamin C, vitamin K, and calcium, and provides a good bit of fiber as well. Be sure to save the tender green leaves for salads and pesto. This variety of turnip is usually difficult to find in stores but is a farmers market favorite! Look for them in the mild Spring and Fall months, and store them for a week or so in the refrigerator (though like most fresh produce, it's best eaten within a few days of harvest!).
Also try these favorite recipes from our Past Menus Page: