Stafford's Famous Chocolates
Here at PeachDish headquarters, we're researching a "Date Night Box," with all you need to make a perfect dinner for two at home. No meal would be complete without a "something sweet" to finish. That's why we're including yummy, hand-dipped truffles from one of our favorite chocolatiers, Stafford's Famous Chocolates!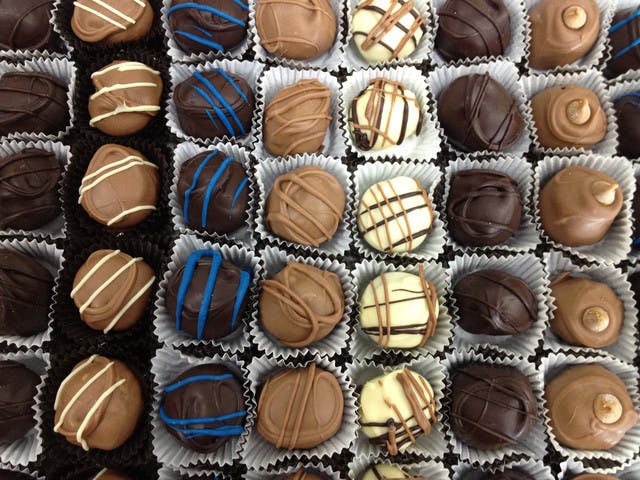 Based in California, Stafford's is a family-owned company that uses only the highest quality ingredients, including locally grown nuts and fruits. Their luscious confections include mouth-watering truffles, caramels, English toffees, creams, and countless delectable chocolates, handmade daily in their kitchen. Hungry yet?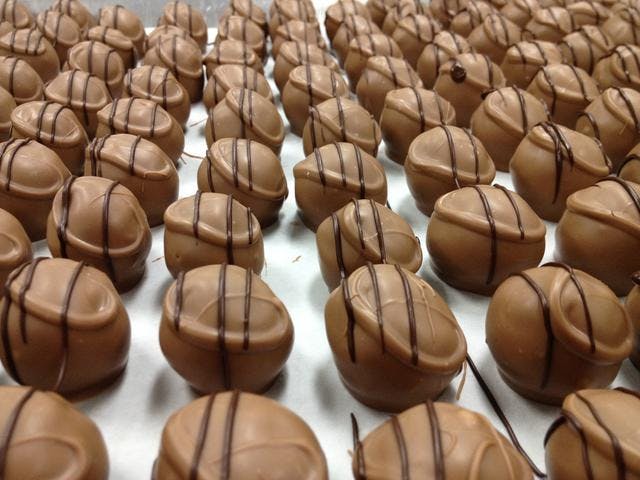 Date Night Boxes are coming soon. For more details, follow us on Facebook, Twitter, or Instagram, and sign up for our email list! Happy Friday everyone.