Guess Who? Name that Spice
I am yellow in color and slightly bitter in flavor
You can find me in curry, a dish many savor
I am an excellent source of both iron and Manganese
Throughout history I have been very popular with the Indian and Chinese
If inflammation has you worried
Use me for my anti-inflammatory benefits in a hurry
What's that you have a hot dog that needs to be dressed?
I am used in condiments like ballpark mustard for the color properties I possess
I have also been used to give dyes their yellow hue
The ginger family is where I come from… who knew?
So who am I? I will give you one more hint...
You will find me in your PeachDish meal this week, giving your rice it's yellow tint.
Think you have me all figured out?
Time to spice things up thats what Im about.
Look out for me in your PeachDish box dishing this week.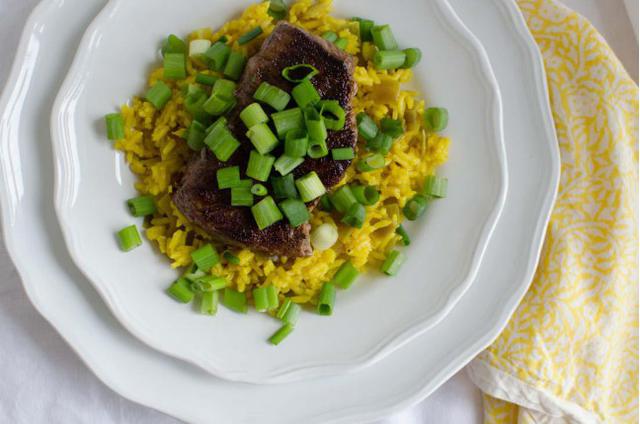 Scroll to the bottom for a sneak peak.
WHO AM I???
TURMERIC!