Beer Pairings for the Week of September 12th, 2016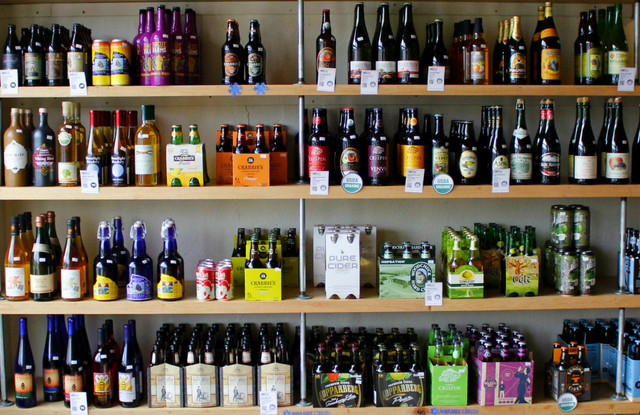 Looking for the perfect brew to go along with your PeachDish meals? We've got you covered. We've partnered with the owners of BeerGirl, a local Atlanta shop, to help you select the perfect beverage. BeerGirl's passionate owners, Alexia Ryan and Erik Lewis opened their shop with the dream of connecting the people of their community with delicious craft beer from the South and beyond. Here are this week's suggested pairings: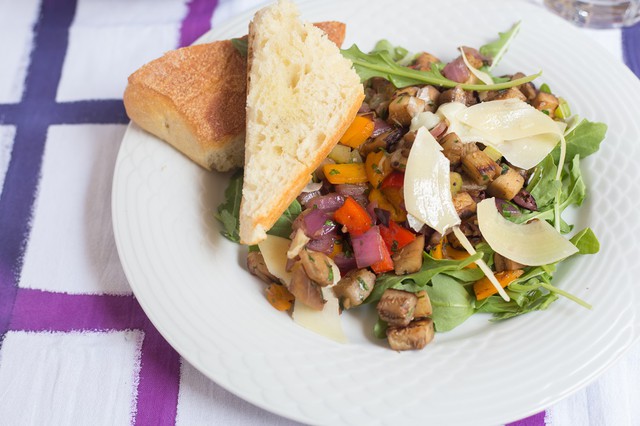 Eggplant Caponata with Toasted Ciabatta, Arugula & Parmesan
Summer dishes with bold flavors are made for the Saison. Beer historians have had shouting matches over Saisons trying to divine if it's Belgian copy of Biere de Garde or an authentic Belgian style. For flavors of olive, pepper, and eggplant, a Saison with a peppery yeast will be perfect.
Suggestion: Stillwater Artisanal Stateside Saison, Baltimore, Maryland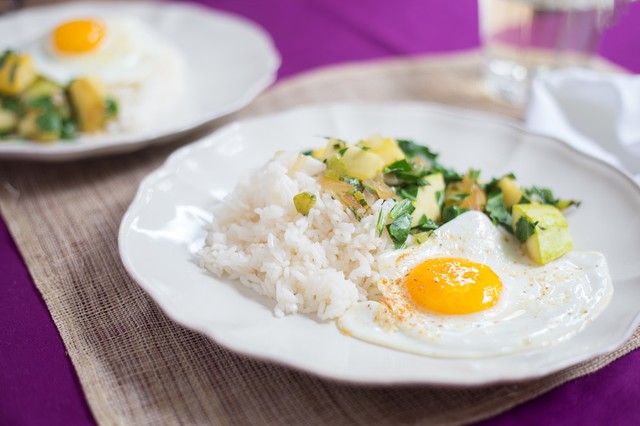 Sautéed Summer Squash & Rice with Sunny Side Up Farm Egg
Let us go on the record and endorse sunny side up eggs on any dish as a great thing. Let us also go on the record and say we wholeheartedly endorse fruit flavored wheat beers. Why? The answer is simple-- wheat beer is the perfect conveyance for fruit flavors, especially stone fruits. For this dish of unctuous yolk and summer squash, why not enjoy a peach wheat for a little dessert in a glass?
Suggestion: RJ Rockers Son of a Peach, Spartanburg, South Carolina
Chicken Breast with Baby Bok Choy & Ginger Broth
The trick with beer pairings is to not play games on the taste buds. When a dish has ginger, it is better to complement the ginger with a like flavor-- like ginger. For this dish of bok choy, chicken, and ginger, we suggest a ginger beer.
Suggestion: Crabbies Ginger Beer, Glasgow, Scotland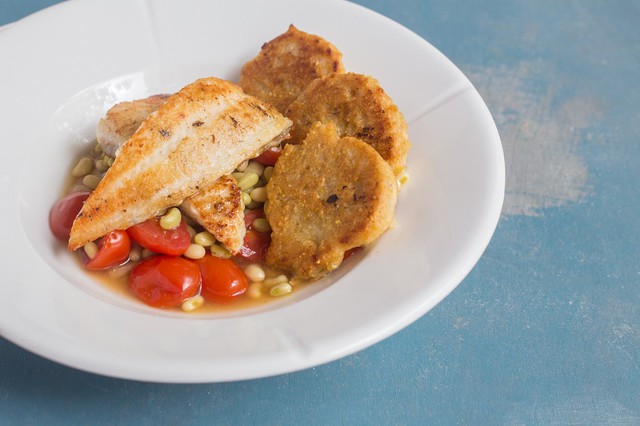 Pan-Seared Catfish with Field Peas & Johnnycakes
Any dish with cornbread is too much for a light beer. Most beer drinkers' first brown ale was Newcastle, which is a shame because American craft brewers produce truly wonderful brown ales. Toasty with maybe a little caramel and the perfect amount of bitterness, the brown ale makes you feel like the catfish and cornbread just came off the campfire cast iron.
Suggestion: Smuttynose Old Brown Dog, Hampton, New Hampshire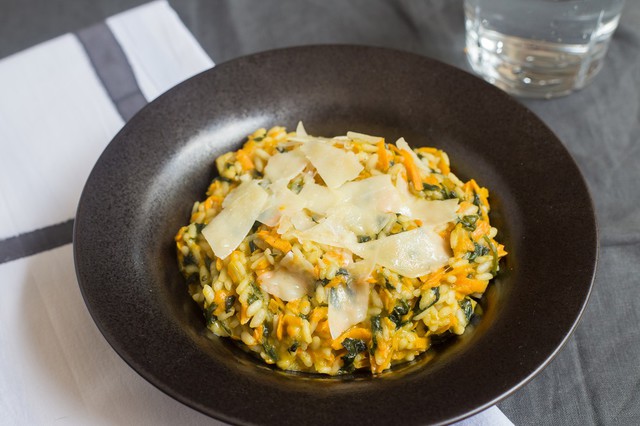 Sweet Potato Risotto with Parmesan & Nutmeg
Pumpkin beers are all the rage this time of year, but pairing a pumpkin beer can be tricky. You get the flavor of pumpkin, cinnamon, nutmeg, and brown sugar, so most will think dessert. However, pumpkin and sweet potato are like flavors so they complement each other while also letting the nutmeg shine.
Suggestion: Dogfish Head Punkin Ale, Milton, Delaware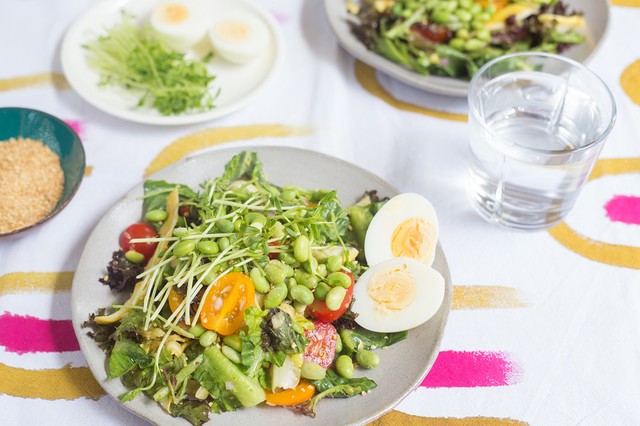 Late Summer SuperFood Salad
If we want to ramp up the health benefits of super foods, the best bet is to add in a beer fermented with a wild yeast strain. Yeasts are a good source of protein, fiber, minerals and B vitamins. For this dish, we are going to suggest a beer fermented with Brettanomyces that will add a dry characteristic to the meal.
Suggestion: Boulevard Saison Brett, Kansas City, Missouri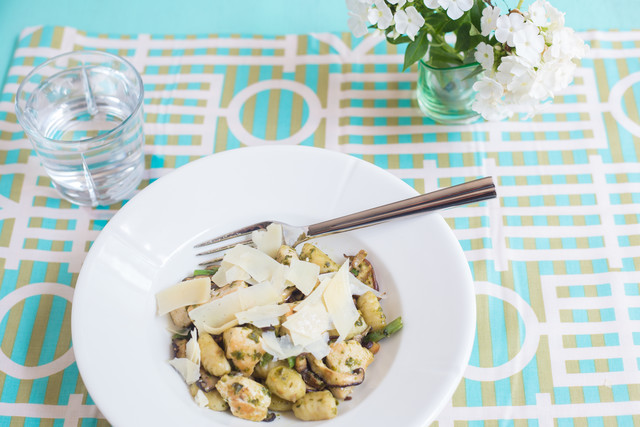 Gnocchi with Chicken, Pesto & Snap Beans
There are many types of bock beer, with each region and season having one dedicated them. Doppelbock, also known as "liquid bread" during Lent, is so famous it was even blessed by the Pope. For this dish of rich gnocchi and herby pesto, we suggest a rich nutty doppelbock as the perfect accompaniment.
Suggestion: Heavy Seas Brewing, Halethorpe, Maryland & Troegs Brewery Hopplebock, Hershey, Pennsylvania.