President's Letter for the Week of August 29th, 2016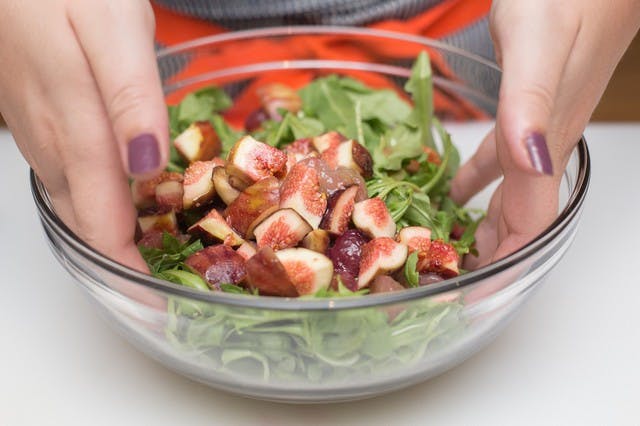 Each week you will find a letter from our President, Judith Winfrey, in your meal kit and also posted here on our blog. Judith details the latest news and excitement with PeachDish as well as the farmers whose products are featured in our meals for the week. Thank you for helping us to support the fine foks behind the fresh, delicious ingredients in your PeachDish!
Greetings Friends,
We're proud to share the list of this week's suppliers with you as a part of our ongoing efforts to provide 100% transparency. Below, you'll see some familiar faces who continue to supply us with wonderful produce, meats, dairy, and artisan products as well as a few new suppliers who we're pleased and proud to be adding to the roster. We hope you enjoy summer's bountiful harvest, provided to us by our excellent friends below.
Alba Foods, Stone Mountain, GA - pie shells
Alfresco Pasta, Nashville, TN - gnocchi, pesto
Andi's Way, Cumming, GA - pea greens
Beautiful Briny Sea, Atlanta, GA - variety of sugars, french picnic salt, PeachDish salt
Bob's Red Mill, Milwaukie, OR - masa harina
Bragg Health Science, Santa Barbara, CA - liquid aminos
Cacao, Atlanta, GA - daily dose chocolate
Crager Hager Farm, Bremen, GA - cucumbers, arugula
Crystal Organics, Newborn, GA - arugula
Chinese Southern Belle, Atlanta, GA - You Saucy Thing marinade
Delta Blues Rice, Ruleville, MS - brown rice, long grain rice
Darby Farms, Good Hope, GA - eggs
Mayflor Farms, Stockbridge, GA - basil, long beans
Furrowed Earth Farm, Griffin, GA - peppers, arugula, cucumber, eggplant
Frolona Farm, Franklin, GA - ground pork
Global Growers, Stone Mountain, GA - long beans
Jody's Farms, Rutledge, GA - corn, basil, figs
Kent's Country Cookies, Fayetteville, GA - assorted cookies
King of Crops, Winston, GA - arugula, cucumbers, padron peppers, basil, thyme
Local Lands, Dublin, GA - black eyed peas
Love is Love Farm, Decatur, GA - sweet peppers, padron pepper
New South Organics, Moundville, AL - cucumbers
Orchard Valley Mushrooms - variety of mushrooms
Organic Valley, La Farge, WI - butter
Pine Street Market, Avondale Estates, GA - pork chop
Southern Swiss Dairy, Waynesboro, GA - buttermilk, heavy cream
Sparta Imperial Mushrooms, Sparta, GA - shiitake mushrooms
Springer Mountain, Mt. Airy, GA - chicken breasts
Sweet Grass Dairy, Thomasville, GA - thomasville tomme cheese
Watsonia Farms, Monetta, SC - peaches, muscadines
West Georgia Farmers Co-op, Hamilton,GA - beans, corn, tomatoes, squash
As always, if you have questions, comments or concerns, feel free to reach out to me directly or to our awesome customer service team. Thank you again for having dinner with PeachDish.
Judith Winfrey President, PeachDish