Meet the Chef: Whitney Otawka
WHITNEY OTAWKA is a Georgia chef by way of California with a strong French culinary background. She got her start at a French creperie in Oakland, California and quickly found her passion in the rigorous kitchen environment. Whitney moved from Cali to Athens, Georgia to work at 5&10 and Restaurant Eugene. She is now the executive chef at the Greyfield Inn on Cumberland Island where she takes full advantage of Georgian seasonal ingredients and modern, Southern-rooted dishes. When she's not in the kitchen or competing on Top Chef (check out season 9), Whitney writes recipes for home cooks to enjoy.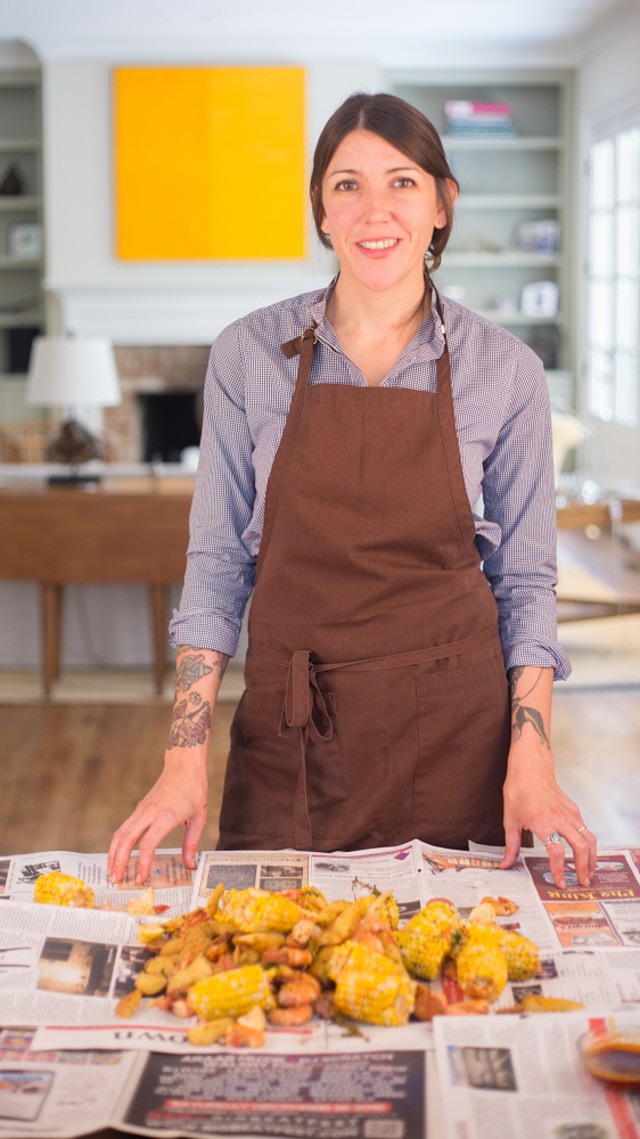 Whitney Otawka came into the PeachDish test kitchen recently to make us her Ribbon Series Low Country Boil with Smoked Paprika Butter. The Lowcountry region spans from South Carolina marshes to the Georgia coasts and this dish (sometimes referred to as Frogmore Stew) is a classic preparation of ultra high-quality ingredients. The Georgia shrimp, sausage, corn, and potatoes soak up the spices and rich butter while bringing their own sweetness to the plate (or newspaper, as it were). This is a dish that our test kitchen team went wild for-- once Whitney turned out that steaming pot of savory Lowcountry deliciousness, there was no working until we about licked the ink off the paper.
Between bites, we had time to ask Whitney about her food, career, and passions. Check out her answers below!
What made you choose this dish?
What's the most challenging part of your job?
How would you describe your cooking style?
Where do you get your inspiration?
What's the best thing you've ever eaten?
What's your favorite food indulgence?
Who's your favorite southern chef?
What organizations do you love and support?
To learn even more about Whitney, check her out online: