Beer Pairings for the Week of August 15th, 2016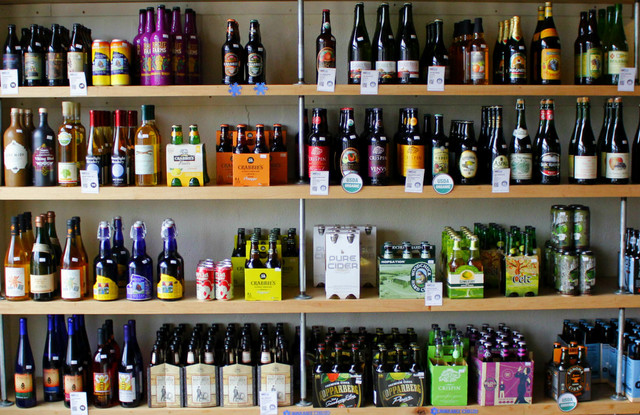 Looking for the perfect brew to go along with your PeachDish meals? We've got you covered. We've partnered with the owners of BeerGirl, a local Atlanta shop, to help you select the perfect beverage. BeerGirl's passionate owners, Alexia Ryan and Erik Lewis opened their shop with the dream of connecting the people of their community with delicious craft beer from the South and beyond. Here are this week's suggested pairings: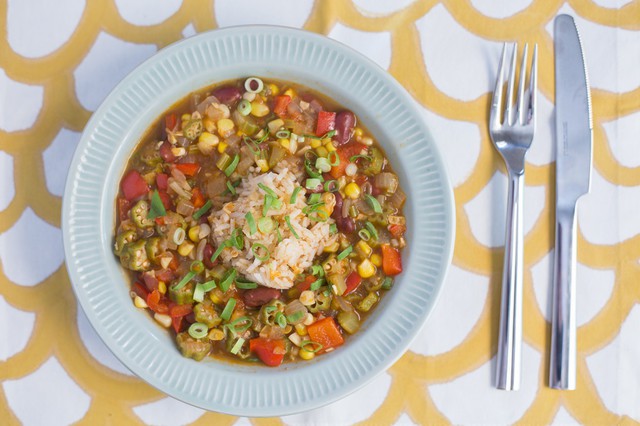 Corn, Red Bean & Okra Gumbo
In 1960, there were no witbiers brewed in Belgium. Pierre Celis, a milkman in Hoegaarden, decided the style needed to exist so he taught himself how to brew and started producing his beloved wit. Today, the style is nowhere near extinction. For this dish of spicy gumbo, a spicy witbier will be the perfect accompaniment.
Suggestion: Hoegaarden, Hoegaarden, Belgium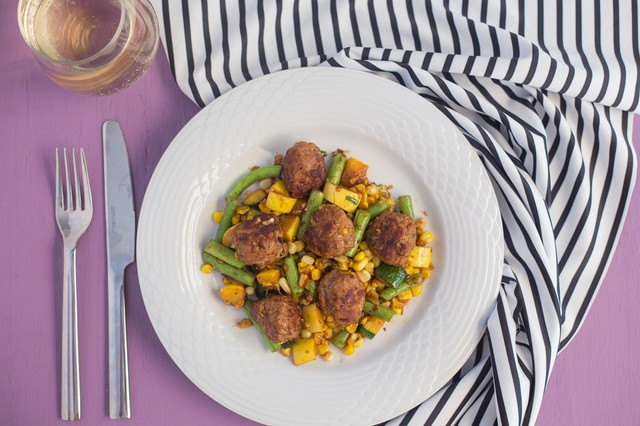 Pork Meatballs with Snap Bean Succotash
Gluten sensitivity has taken beer away from many a beer fan. Thankfully, we now have an enzyme that allows beer brewed with grains to have reduced gluten content. The enzyme clarifies beer by clumping gluten together, allowing it to be removed from beer. For this no gluten added dish, a refreshing gluten reduced lager will allow you to enjoy the fresh succotash.
Suggestion: Widmer Brothers Omission Lager, Portland, Oregon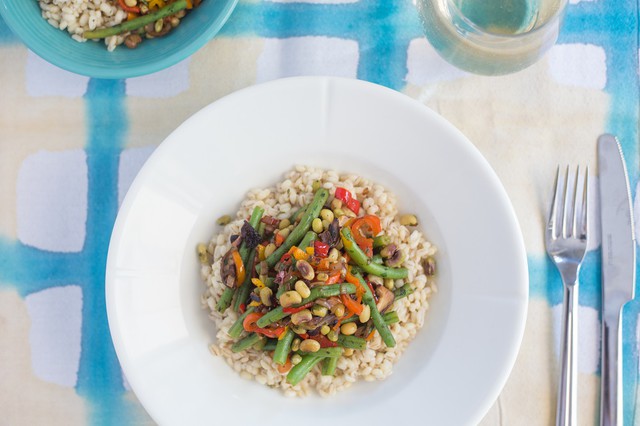 Summer Beans with Mushrooms & Herbed Barley
Why are there more ales than lagers? Time and expense are the answers to that question. Breweries can produce multiple ales in the time it takes to lager a single beer. Yes, economics, not the love of beer, forces brewers to avoid lagering. For this dish, a crisp traditional lager will complement the herbed barley.
Suggestion: Cigar City Tampa Style Lager, Tampa, Florida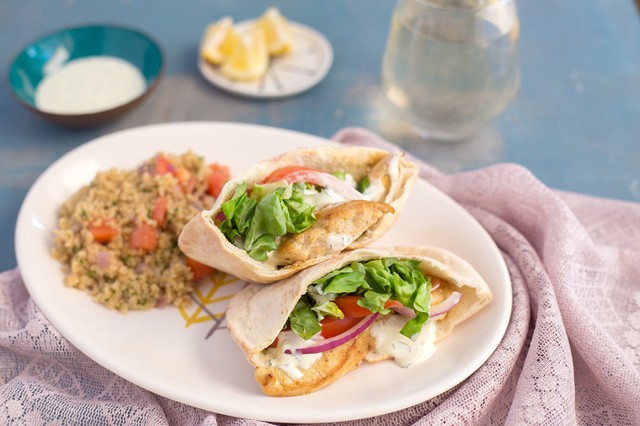 Chicken Pita Sandwiches with Bulgur Pilaf
Did you know there are two types of hops? Bittering hops produce the characteristic bitter flavor found in the IPA. The other style is known as aroma hops. Aroma hops do exactly what you think they would- bring the smell of hop to beer. For this dish of bold flavors, we suggest a beer using aroma hops so that there is no bitter flavor to clash with the lemon and yogurt.
Suggestion: Green Flash Styrian Golding Pale Ale, San Francisco, California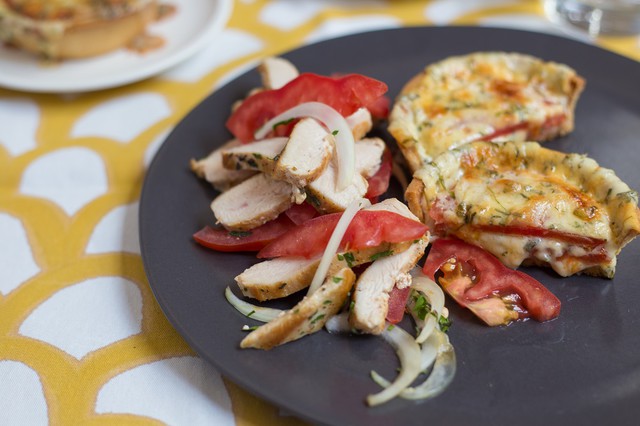 Tomato Pie with Vidalia Onion & Herbed Chicken Breast
Wheat beers are the quintessential summer beer. A sweet malt base lets yeast bring flavors beyond aroma. Wheat beers also serve as the perfect conveyance for fruit flavors in a beer. For this dish of sweet tomato and sweeter Vidalia Onion, we suggest a mango flavored wheat beer to complement the sweetness in the dish.
Suggestion: Anchor Mango Wheat, San Francisco, California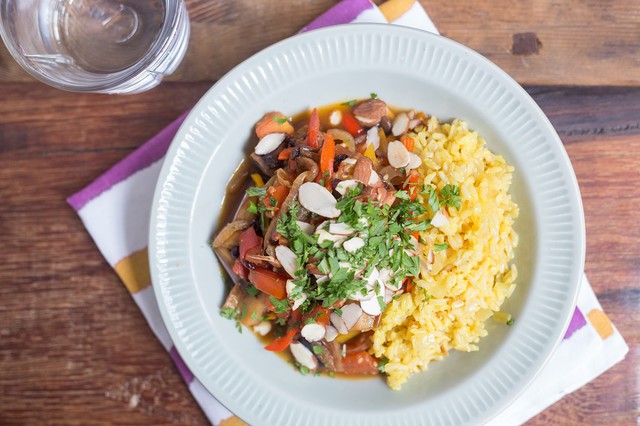 Eggplant Provencal with Tomatoes, Peppers & Saffron Rice
What is a doppelbock? Obviously, it is twice as strong as a bock, but what is a bock? A bock is a dark beer with the doppelbock being a maltier, darker version. Wait wouldn't we consider stouts doppelbocks since they are dark malty beers? Nope, a stout is an ale while a doppelbock is a lager making them the perfect dark beer to enjoy year round. For this dish of eggplant and tomatoes, we suggest the malty doppelbock to compliment the tomato.
Suggestion: Weihenstephaner Korbinian, Freising, Germany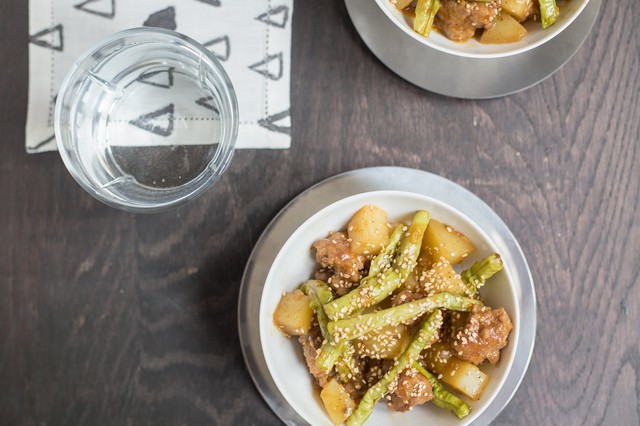 Pork Hot Pot with Long Beans & Glazed Potatoes
Belgian beer and Asian inspired food pair wonderfully together. Belgian beers, from the dark malty quadruple to the lighter Belgian blondes, do not rely on hop bitterness as a primary flavor component. For this dish, we suggest pairing the dominate flavors of garlic and ginger with a Belgian Blonde that brings some toasty malts and a whole lot of sweetness.
Suggestion: Evil Twin Joey Pepper, Brooklyn, New York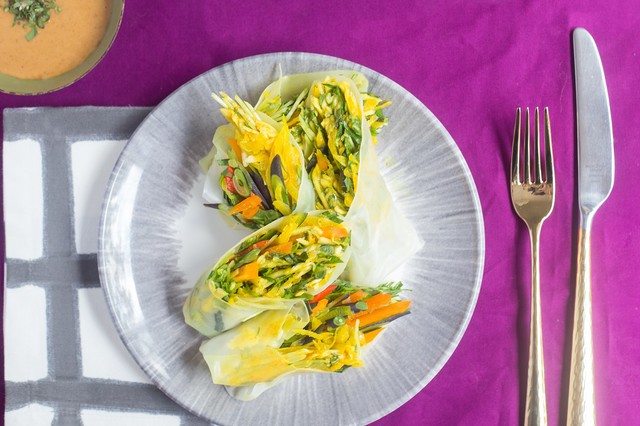 Summer Harvest Rainbow Roll
Lambics are a broad style of beer sharing the commonality of wild yeast. Lambics can be super tart all the way to super sweet, but all are brewed with wild yeast. How does one ferment with wild yeast? Simple- if you happen to be in Belgium leave the beer in a large open vat and the yeast floating in the air will work magic. Anywhere else probably means ordering yeast from Belgium. For this spring roll of colors, we suggest a strawberry lambic to bring some added sweetness.
Suggestion: Timmerman's Strawberry Lambic, Itterbeek, Belgium