Meet the Chef: Kevin Gillespie
KEVIN GILLESPIE is an Atlanta chef, Top Chef contestant, and has been a finalist and semi-finalist for multiple James Beard awards, including "Rising Star Chef of the Year" and for his cookbook "Fire in my Belly." He and his local restaurant, Gunshow, are proud supporters of the organic food movement and serve seasonal, delicious dishes.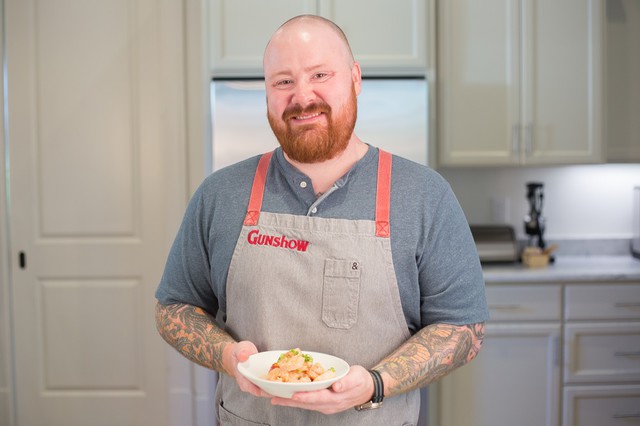 Kevin's PeachDish, Stuffed Tomatoes with Savannah Red Rice and Creamed Shrimp is a part of our Ribbon Series. This dish features premium local ingredients that reflect the fine dining experience of Gunshow and Gillespie's talent. The Stuffed Tomatoes with Savannah Red Rice and Creamed Shrimp show off the art of cooking, making it a perfect dish for date night, special occasions, or if you're just looking to treat yourself. Kevin joined us in the PeachDish kitchen to make this wonderful dish-- learn more about it below!
Why do you love this dish?
What are your first memories of cooking?
What is the most challenging part of your job?
Where do you find your inspiration?
What's the best thing you've ever eaten?
What's your favorite food indulgence?
Who's your favorite Southern cook, past or present?
Are there any charities you love and support?
To learn more about Kevin Gillespie and his food, check him out online!