Wine Pairings for the Week of July 25th, 2016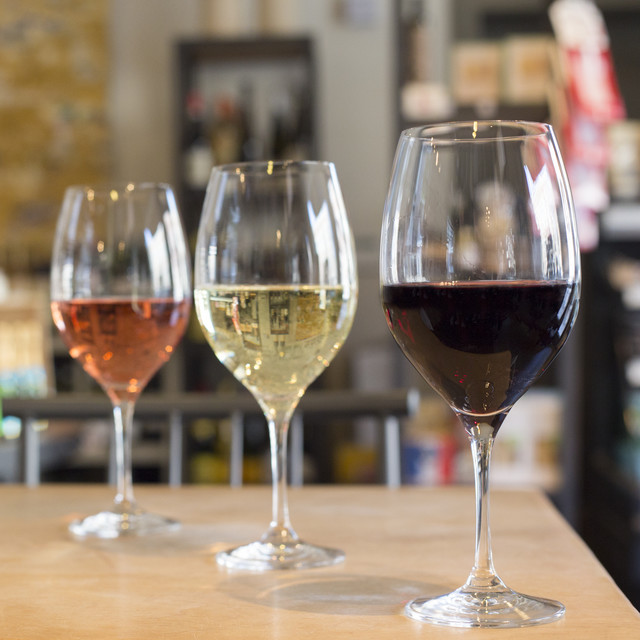 Each week, Wine Specialist Sarah Pierre brings you suggestions to complement your PeachDish meals. Sarah is one of the owners at 3 Parks Wine Shop in Glenwood Park, Atlanta. She paired up with the team of The Shed at Glenwood and The Pig and The Pearl and opened 3 Parks in 2013. Prior to opening the store, she spent most of her career working and managing notable restaurants in Atlanta and New York City. Sarah selects all of the wines that are offered at 3 Parks Wine Shop and also assists in pairing wines for local events and dinners throughout Atlanta.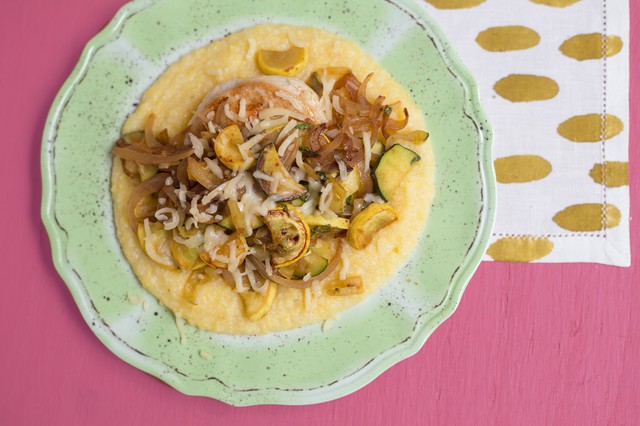 Chicken Fundido with Squash & Polenta
White Burgundy - Young, unoaked and cooler climate chardonnay will pair perfectly with lighter chicken and summer vegetables in this dish.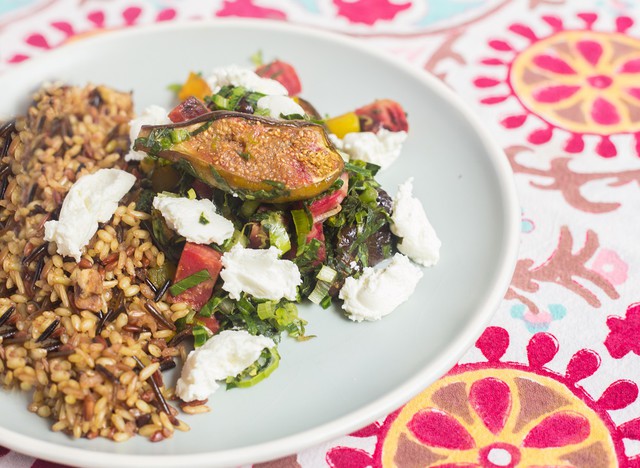 Roasted Baby Beets with Figs, Goat Cheese & Sweet Potato Greens
California Pinot Noir - A pinot noir can mirror the aroma profiles and fundamental flavors of the ingredients of this dish. The wine will be able to match the earthiness of the beets while still providing a base for the creamy goat cheese. Suggestion: Joseph Jewell Pinot Noir, Russian River Valley, California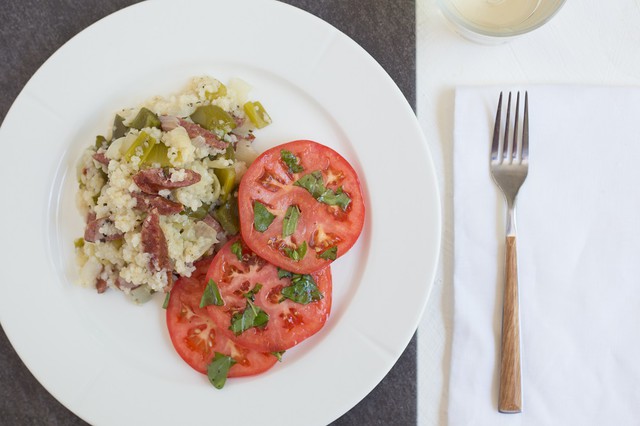 Rice Grits with Andouille, Green Pepper & Sliced Tomato
Alsatian Riesling - An Alsatian Riesling is a highly acidic wine and works with nearly all sausage dishes. This crisp wine will elevate the savory and spicy andouille sausage flavors, while balancing the acidic nature of the tomatoes. Suggestion: Trimbach Riesling, Alsace, France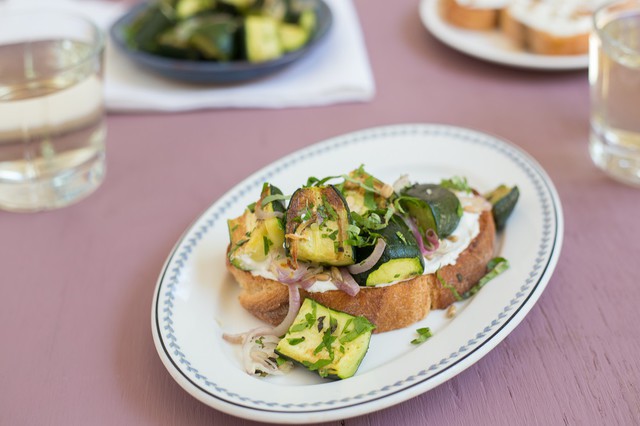 Roasted Zucchini Tartine with Ricotta, Herbs & Sunflower Seeds
Sauvignon Blanc - Ricotta cheese will often take on the flavors of the dish itself and this dish is no exception! This dish has four types of green herbs that will pair wonderfully with the herbaceous sauvignon blanc. Suggestion: Petit Clos Sauvignon Blanc, Marlborough, New Zealand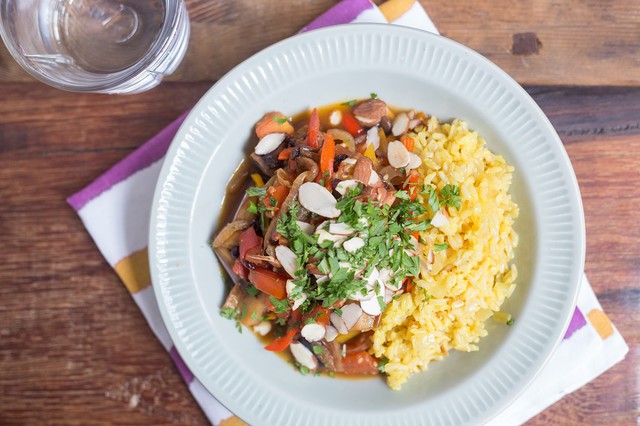 Eggplant Provencal with Tomatoes, Peppers & Saffron Rice
Chianti - Stay true to the saying "acid loves acid" when pairing wine with this dish. Tomatoes are high in acid and so is Chianti. Sauted eggplant, aka melanzana in Italian, also pairs well with Chianti. Suggestion: Melini, Chianti DOCG, Tuscany, Italy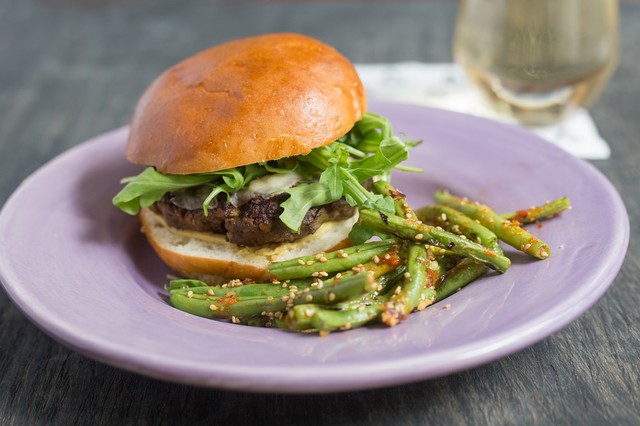 Beef & Mushroom 'Blended Burger' with Spicy Snap Beans
California Cabernet - Go with a classic pairing! With heavier toppings on the burger stick to richer and bolder reds. Suggestion: Uppercut Cabernet, Napa Valley, California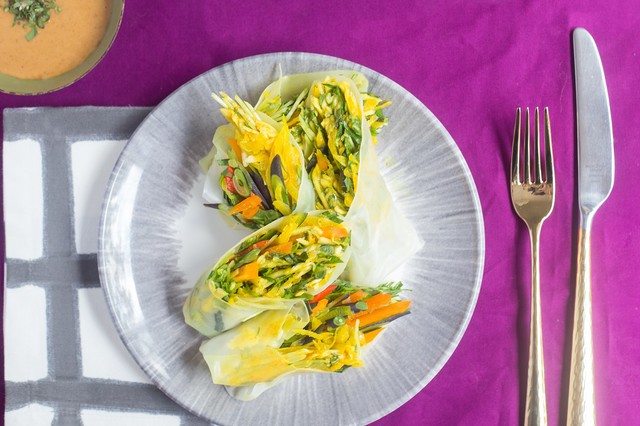 Summer Harvest Rainbow Roll
Oregon Pinot Noir - The ever so versatile Pinot Noir will pair perfectly with these rainbow rolls. The earthiness of an Oregon Pinot will work nicely with the vegetables. Suggestion: Love Oregon, Willamette Valley, Oregon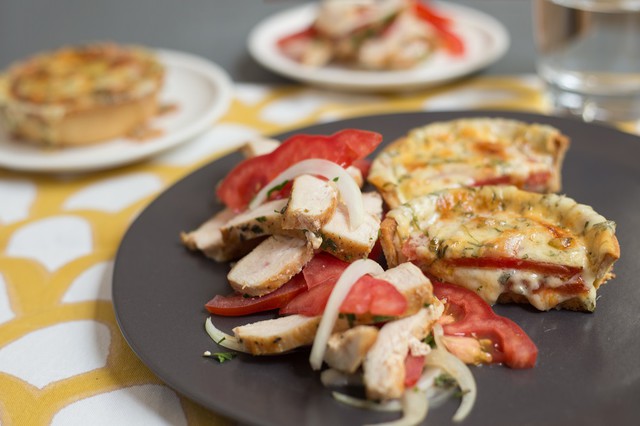 Tomato Pie with Vidalia Onion & Herbed Chicken Breast
Italian Pinot Grigio- Pair tomato pie with a crisp and acidic Pinot Grigio. The wine will hold its own to the acidity in the tomatoes and showcase the true flavors of the dish. Suggestion: Ornella Molon Pinot Grigio, Venezia DOC, Italy