Partnership Spotlight: King of Pops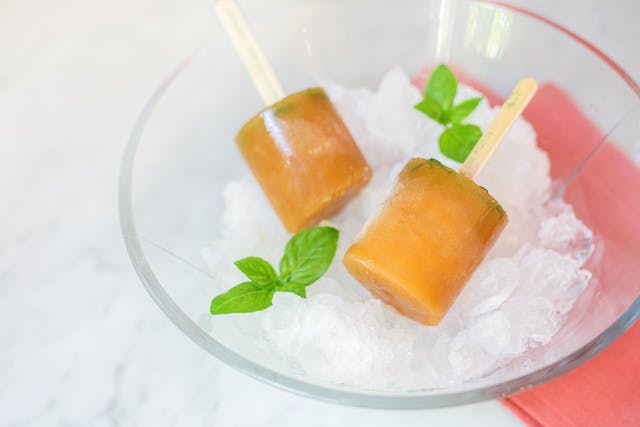 We're so excited for our latest partnership with King of Pops. If you order your PeachDish by Sunday at midnight, your box will include a kit to make your very own Peach-Basil pop at home! King of Pops is an Atlanta favorite-- we've all enjoyed grabbing an ice-cold popsicle from their carts when we see them at farmers markets, festivals, and all over town in this blazing summer heat. This week, enjoy an official King of Pops pop without ever leaving the comfort of your A/C.
Since we can hardly wait for these delicious popsicles, we reached out to them for an interview while we while away the hours dreaming of sweet summer peaches and farm-fresh basil. Check out what they said below!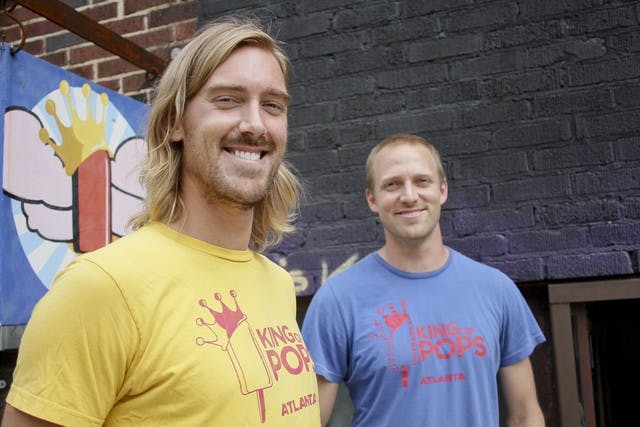 Photo Credit: Isadora Pennington
Could you tell me a little about King of Pop's history?
Many years ago, our founders, brothers Steven and Nick Carse, fell in love with the fresh fruit ice pops they had in their travels to Central America. After that, all they could talk about was bringing that concept to the US. When Steven was part of a massive layoff, the time was just right. He moved onto Nick's couch and they worked all winter to develop flavors and a brand. On April 1st, 2010, Steven and the first King of Pops cart hit the corner of North and Highland in Atlanta. The rest is history!
What sets King of Pops apart from other local popsicle stands?
I think what makes King of Pops special, aside from our commitment to the quality of our product and where we source our ingredients, is the nature of our business. We are always out with the community. We're highly mobile and we can be at a massive event just as well as serving a single pop to one person who needs a treat. We often bring people unexpected moments of happiness and that's all we can ask for.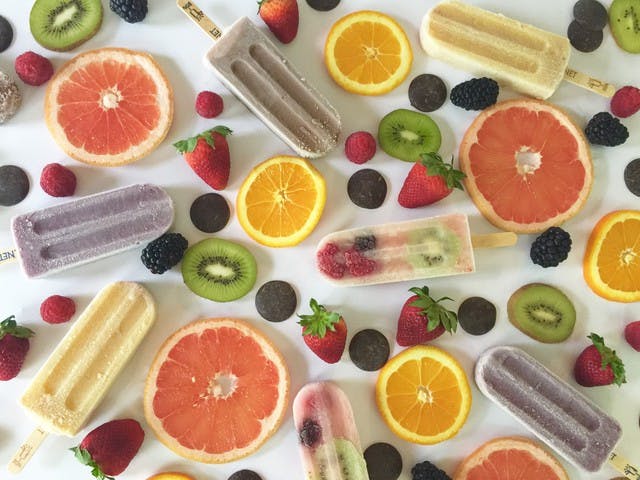 Photo Credit: King of Pops
Where do y'all get the inspiration for new pop ideas?
Our own preferences, desserts, drinks and fruits we like, what our friends and customers ask for, anywhere really. In the early days we tried everything. With time, we started learning what flavors complement each other and what are good ideas to try. We still experiment a lot, but with more direction these days.
What's something people might not know about King of Pops?
That we are in different cities and although we're all the same company, the pops are produced locally. This way, we continue supporting local farmers and communities and our pops are always the freshest they can be. We like being local wherever we are.
What's your personal favorite pop (besides the Peach Basil, of course!)
Everyone has their favorites, but we're pretty proud of our Blackberry Ginger Lemonade! That has a very nice ginger kick!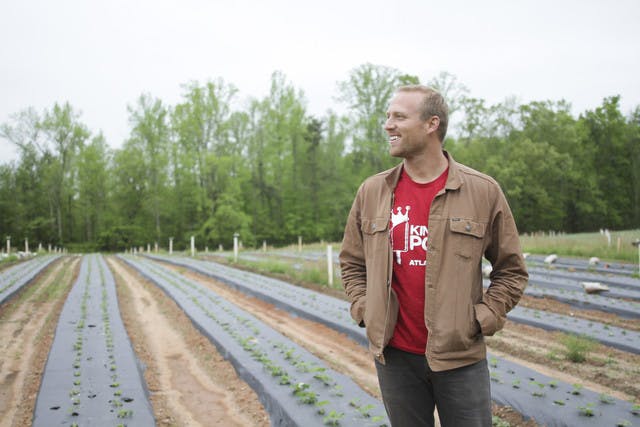 Photo Credit: Isadora Pennington
What else should pop fans know?
We have our own farm (King of Crops) in Winston, GA, where we grow a lot of delicious produce and fruit and herbs that you will find in some of our pops!
To keep up with King of Pops, check them out online: