Cooking à la Provençal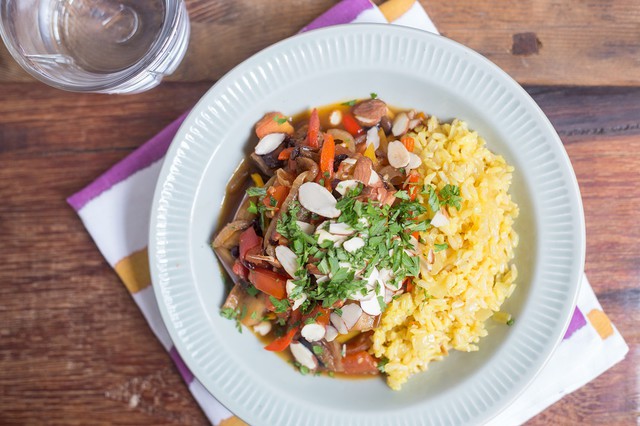 Provençal [prO-vehn-sahl] is a culinary term encapsulating the cuisine and food traditions of the Provence region of France. Provence reaches across the southeast of France where the warm sea breezes create a Mediterranean climate and fertile soils bursting with beautiful vegetables and flavors.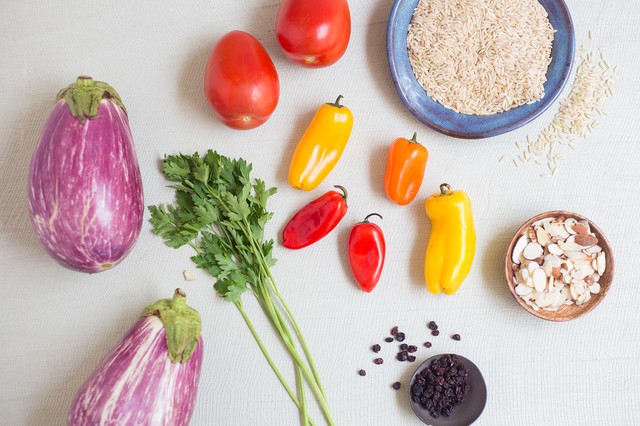 Provencal cuisine is ingredient-centric. In this lush clime, olive oil and olives are the kings of the kitchen, followed closely by garlic, eggplant, onion, tomato, and peppers. Provençal cuisine also features the herbes de Provence, an herbaceous blend of rosemary, thyme, oregano, marjoram, and other herbs, including lavender, that thrive in Provence.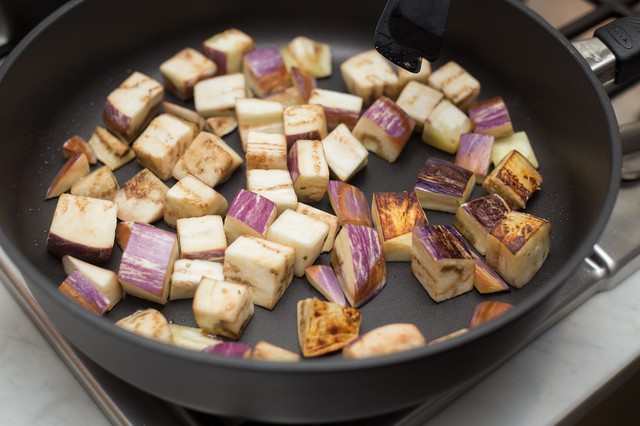 Because of Provence's proximity to the sea, many Provençal dishes feature fish and seafood. The highly traditional French soup Bouillabaisse, made from fish and tomatoes, comes from the Provence region. Another famous Provençal dish is Beef Daube (rhymes with "robe"), in which beef is simmered with red wine and garlic until it falls apart. Provence is also no stranger to vegetarian fare. The multitudes of vegetables that thrive there combine in the summer to create ratatouille, a delicious vegetable stew.
Our newest dish inspired by Provençal cuisine is Eggplant Provencal with Tomatoes, Peppers & Saffron Rice. Though at first glance rice and saffron look like they belong in a Mediterranean or Asian dish, Provence's climate fosters these flavors nicely with its more native ingredients. The combination of eggplant and tomatoes cooked low and slow is perfect for this region, with Mediterranean ingredients married to classic French techniques that create a dish that's spectacularly flavorful yet utterly approachable—très Provençal.