Eating the Rainbow
It's pretty widely agreed that a colorful plate is a healthy plate (though red dye #40 doesn't really count). Filling your plate with fruits and vegetables from across the color spectrum is a pretty easy way to guarantee a balanced diet-- one quick glance will tell you what you're missing.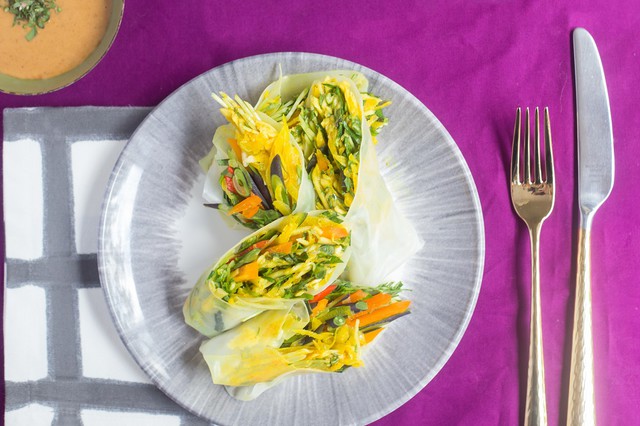 During summertime, especially in our long growing season here in Georgia, vibrant and beautiful produce abounds. Farmers markets rival botanical gardens, every foodie's Instagram is poppin', and our PeachDishes are, well, as pretty as a peach! Our culinary director was so inspired by the harvest's hues that he created a Summer Harvest Rainbow Roll packed with fresh, raw colors and flavors.
So you know you should eat the rainbow, but do you know why? Nature is fairly intuitive-- the phytochemicals that produce colors in fruits and vegetables are good indicators of what nutrients are present. Produce in the same color family tends to share health benefits.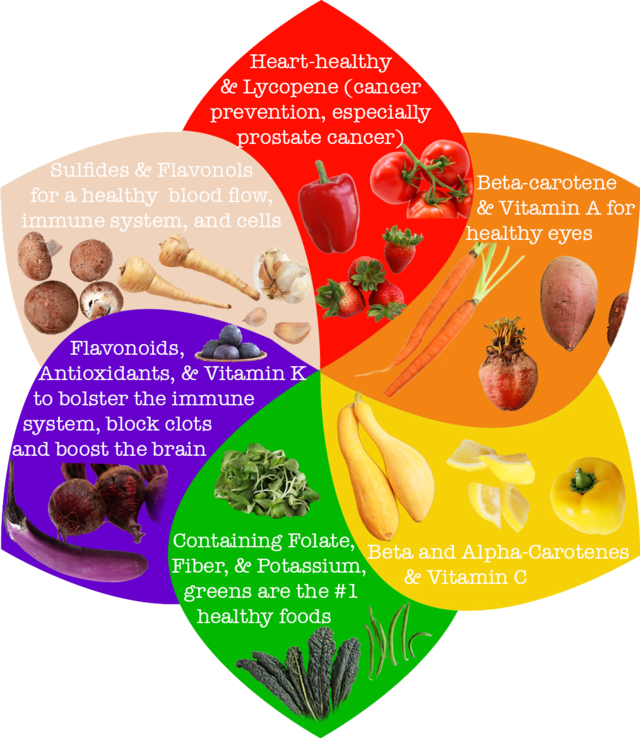 With many of these vegetables and fruits, the pigment (and the bulk of the nutrition) is in the peel. Even if you always cut the crusts off your PB&J, consider leaving the skins on your produce. Your meals will be healthier, your plates will be more beautiful, and the play of tender vegetables with peels that have some bite will introduce you to a whole new layer of textures. Eating the rainbow isn't rewarding for just your health and your aesthetic, it's a great way to expand your culinary palate and make dinner an adventure. If you're not one to dwell on the intricacies of nutrition labels, think of the boosted immune system, happy cells, clear eyes, sharp brain, and strong heart you gain as a perk! Our Registered Dietician will make sure everything else falls into place.
Next time you are looking to cure what ails you, take a spin on the color wheel. You're guaranteed to win, every time.