Meet the Chef: Sandra Gutierrez
Sandra Gutierrez of Cary, North Carolina is a bilingual national expert on Latin Cuisine. Over her two-decade career, she has taught thousands to cook through her four cookbooks and many classes. Sandra's recent cookbooks include Empanadas: The Hand-Held Pies of Latin America and Latin American Street Food. She has interviewed chefs and culinarians like Emeril Lagasse and Sarah Moulton and has published over 2,500 recipes. Sandra's expertise stretches across all 21 Latin countries and the cuisine of the American South.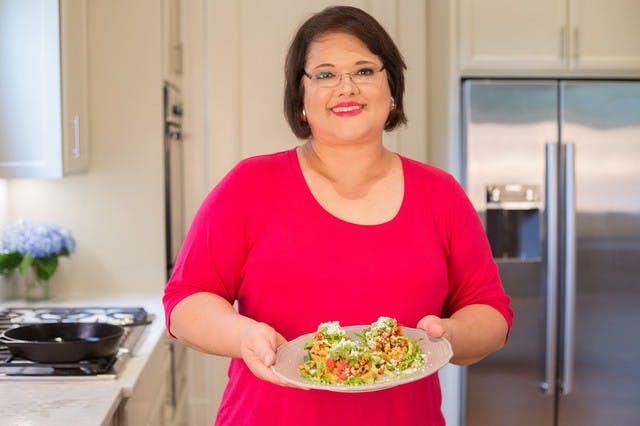 Sandra came to the PeachDish test kitchen to make her super-yummy Potato and Chorizo Sopes. Sopes are traditionally a Mexican street food and are little dishes of fried masa that have thick, ridged sides that can stand up to a hearty topping-- like potato and chorizo!
Want to learn more about Sandra and her PeachDish? Check out the interview below!
What is your first cooking memory?
What is the most challenging part of your job?
How would you describe your cooking style?
Where do you find your inspiration?
What's the best thing you've ever eaten?
What is your favorite food indulgence?
Who are your favorite Southern cooks?
What charities do you love and support?
To learn even more about Sandra Gutierrez, check her out online: