Beer Pairings for the Week of July 4th, 2016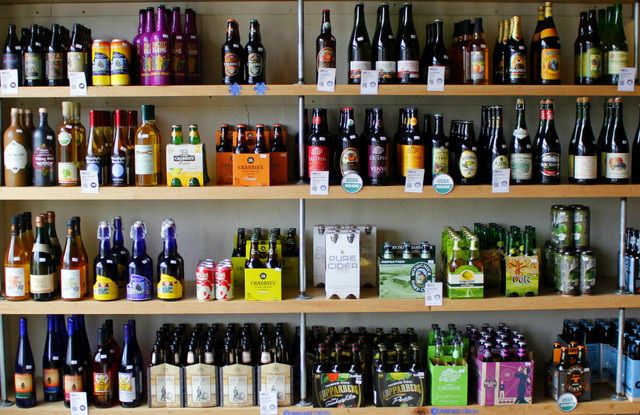 Looking for the perfect brew to go along with your PeachDish meals? We've got you covered. We've partnered with the owners of BeerGirl, a local Atlanta shop, to help you select the perfect beverage. BeerGirl's passionate owners, Alexia Ryan and Erik Lewis opened their shop with the dream of connecting the people of their community with delicious craft beer from the South and beyond. Here are this week's suggested pairings: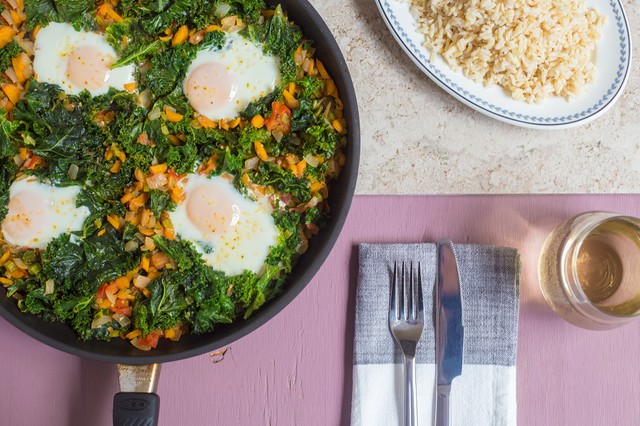 Summer Skillet with Veggies & Eggs
The wheat beer is as summery as any beer can be. Sure wheats, hefeweizens, and witts are brewed year-round, but a hot summer day makes a wheat beer taste even better. For this summer vegetarian fare with egg yolks, the original mother sauce, you want a sweet wheat that has a peppery yeast.
Suggestion: Wittekerke Wheat, Harelbeke, Belgium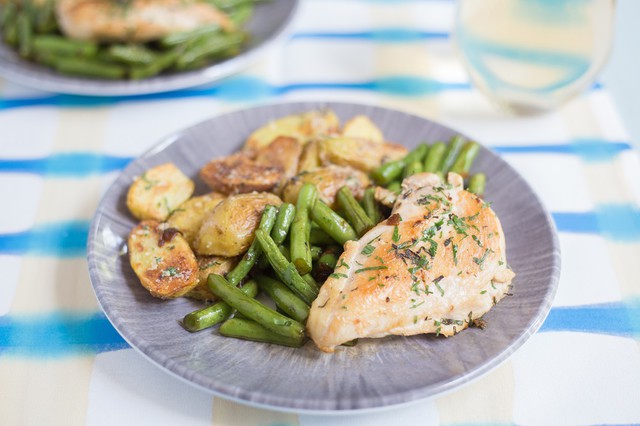 Herbed Chicken with Garlicky Green Beans & Roasted Parmesan Potatoes
When you say dark lager, many assume a craft brewery is trying to invent a new style. Well, this new style has a lineage that goes back to 1390. The color of the malt does not determine whether a beer is a lager, the yeast makes that distinction. For this dish, a dark lager with a little rye should add a dry roasted flavor that will let the herbs, garlic, and parmesan shine.
Suggestion: Westbrook Dark Helmet Rye Lager, Mount Pleasant, South Carolina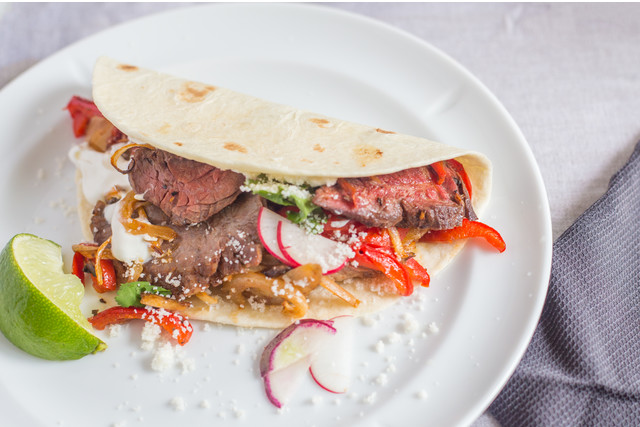 Hanger Steak Fajitas with Radish, Lime & Cotija Cheese
American craft brewers have started making their own interpretation of Mexican-style lagers, which is interesting because Mexican brewers have been making their own interpretation of Vienna lagers. A Mexican style lager is a Vienna style lager. This is only fitting since the Austrians taught the Mexicans how to brew beer. For fajitas, we can think of no better beverage than a classic Mexican lager, brewed by Americans.
Suggestion: Oskar Blues Beerito, Longmont, Colorado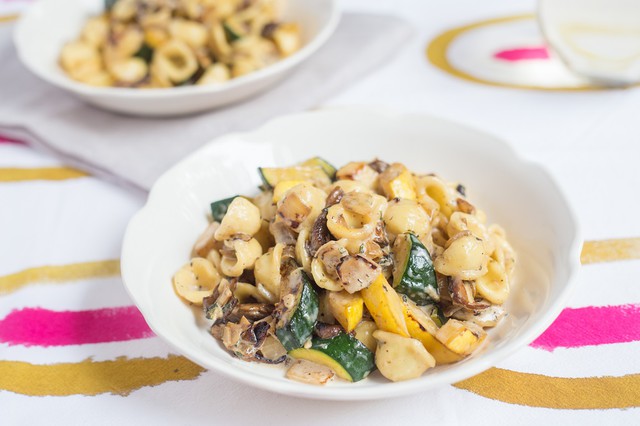 Orecchiette with Summer Squash & Mushroom
Craft cider is a real thing and is moving far beyond just a gluten-intolerant audience. The biggest shock to those new to cider is that it doesn't all taste the same. Different apples and yeasts produce a surprising number of distinct flavors. For this vegetarian dish, a dry cider will play well with the mushrooms and squash.
Suggestion: Thistly Cross Cider, Dunbar, Scotland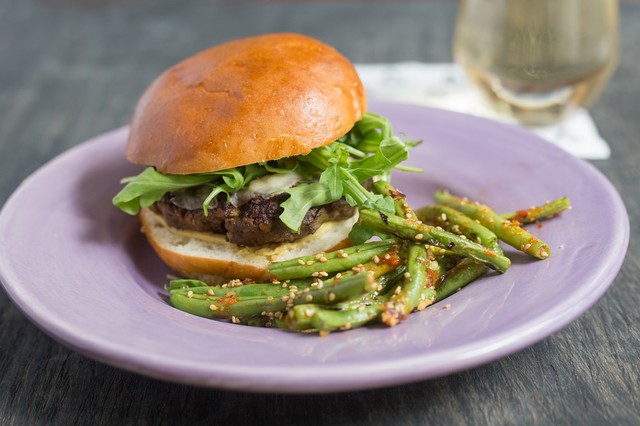 Beef & Mushroom 'Blended Burger' with Spicy Snap Beans
Session has joined the craft beer nomenclature as a proper adjective to describe lower alcohol content beer. Yes, an 8.5 percent beer might be wonderful; however, having too many with friends can be dangerous, hence the push for a lower alcohol beer you can enjoy more than one of. For this twist on the classic American burger, we recommend a classic session IPA.
Suggestion: 21st Amendment Down To Earth, San Francisco, California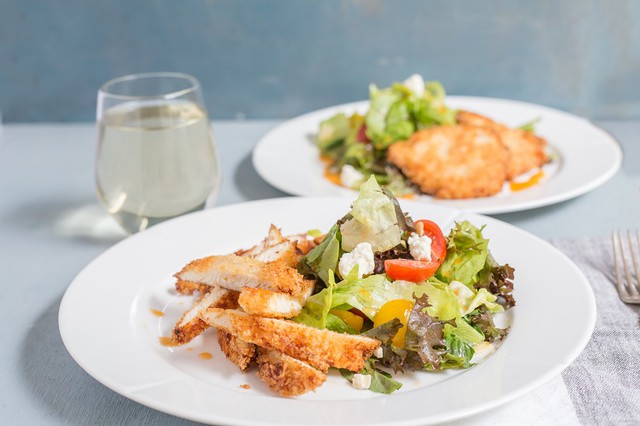 Panko Crusted Chicken with Lettuce & Herb Salad
Is mead a beer or a wine? The answer is neither. Mead, the world's first alcoholic beverage was discovered when honey spontaneously fermented. Mead is still, meaning little or no carbonation, but sometimes mead can be carbonated. Truthfully it is neither beer or wine. With the hodgepodge of alcohol laws in the United States, it is safer to sell as a wine which allows for a higher alcohol content. We chose a mead for this pairing to complement the sweet salad dressing with a sweet beverage.
Suggestion: B. Nektar Kill All the Golfers, Ferndale, Michigan Georgia Local Recommendation: Monk's Mead, Atlanta, Georgia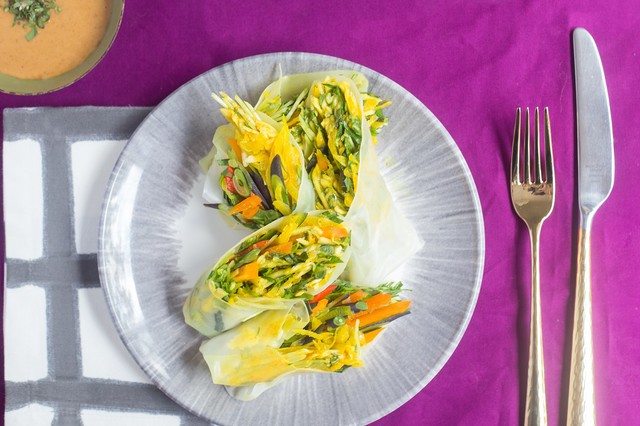 Summer Harvest Rainbow Roll
Lambics are a broad style of beer sharing the commonality of wild yeast. Lambics range from super tart all the way to super sweet, but all are brewed with wild yeast. How does one ferment with wild yeast? Simple- if you happen to be in Belgium, leave the beer in a large open vat and the yeast floating in the air will work magic. Anywhere else in the world probably means ordering yeast from Belgium. For this spring roll of colors, we suggest a strawberry lambic to bring some added sweetness.
Suggestion: Timmerman's Strawberry Lambic, Itterbeek, Belgium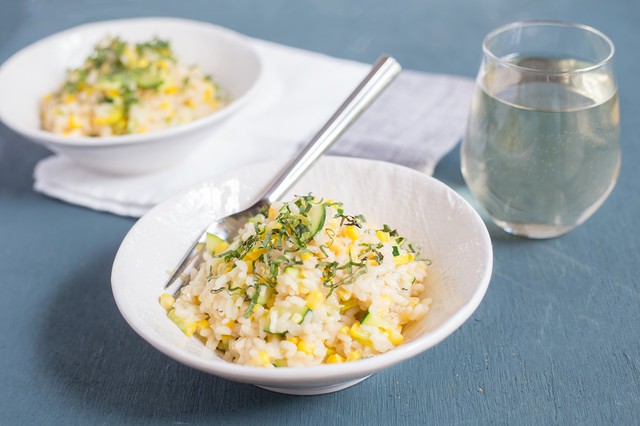 Summer Squash, Basil & Corn Risotto
Berliner Weisse - Berliners are light bodied and lower in alcohol (3-5%) so they won't overpower the delicate flavors of sweet summer squash and crisp corn. The tartness and a dry finish leaves the palate feeling clean and ready for the next beer!
Suggestion: Bayerischer Bahnhof Berliner Style Weisse, Leipzig, Germany Georgia-local recommendation: Creature Comforts Athena, Athens, Georgia